OnePlus 3 review: Confidence booster
Confidence booster
GSMArena team, 24 June 2016.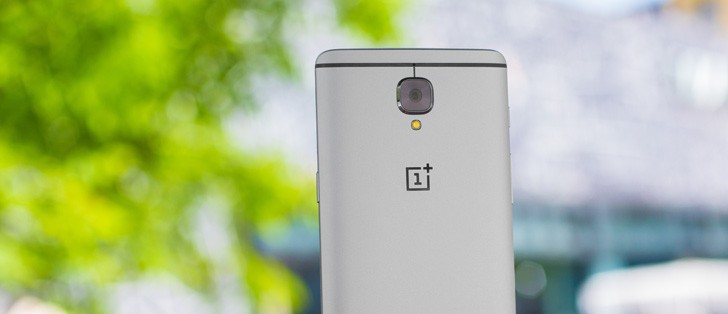 Powerful 16MP snapper
So, we have already established that the OnePlus 3 offers a series of well thought-out decisions concerning both design and hardware all ultimately culminating in a stylish and powerful device. And with an affordable price tag of EUR 399, one has to wonder where the experience will come short. The camera was naturally our first guess, but once we got to test it out it became obvious that almost no corners were cut in this respect either.
Sure, the OnePlus 3 might not be quite up to par with the likes of the Samsung Galaxy S7, but it is a solid snapper that performs consistently and reliably under all conditions and seldom requires more than a single try to capture the desired shot. It utilizes the Sony IMX298 sensor, which might not be the company's cutting edge offer, but is still good enough to power some other excellent flagship camera experiences, like the one on the Xiaomi Mi5 and the Huawei Mate 8. The very same sensor is also found in the Oppo R9 and R9 Plus, the ZTE Nubia Z11 family as well as the Vivo Xplay 5 and the XPlay 5 Elite that we recently reviewed as well.
The 16MP camera has an 1.12µm pixel size and and aperture of f/2.0. It is also OIS-enabled and has a single LED flash at its disposal. As for the selfie snapper, it is nothing too fancy, but still offers a respectable 8MP resolution with an f/2.0 aperture.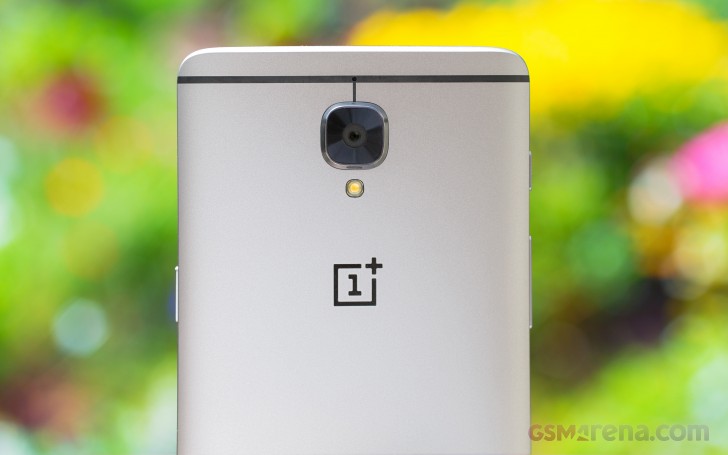 First, lets look at the camera experience itself. The default OxygenOS app is based on the stock Android solution and is about as straight-forward and streamlined as it gets. On the surface, it even looks to be missing some features and there are a couple of things we would have liked to see, like still resolution control and perhaps some filters. However, those do seem to be the only absent puzzle pieces.
Other than that you have the most important toggles close at hand - flash, HDR and Oxygen OS's HD mode in stills and only the LED control under video. The quick setting button next to the shutter release holds a few extra things, like aspect or video resolution control, the self timer and the grid. And as for more advanced things like geotagging, save location and shutter sound - they are hidden away in the settings menu. There is even a RAW support, so the camera is undoubtedly full-featured.
There are also quite a few modes for you to experiment with. Besides the usual Photo and Video, there is also Panorama for stills, Time-lapse and Slow motion for video, all of which we are going to post samples of in a bit. Then there is the powerful Manual mode. It offers granular control over ISO, contrast, shutter speed and focus and it works really well. We particularly like the fact that a convenient auto setting is still left in all the sliders.
Quality on the OnePlus 3 stills is definitely up to par with 2016 flagship standards. They offer plenty of detail while keeping the noise levels reasoanble. The color balance is decently accurate, with a slight warm tint from time to time. We can't really ask more of the OnePlus 3. It has managed to make proper use of the Sony IMX298 sensor just as well as the Xiaomi Mi5 or the Huawei Mate 8. It is a very solid camera experience and that's about as good as we hoped.
Auto HDR worked great during our testing and managed to kick in just in time. The processing itself is also very mature, definitely not too excessive. We also appreciate the on-screen notification whenever Auto HDR kicks in. This way you are always clear exactly what the camera app is doing.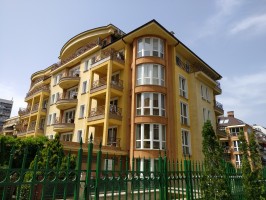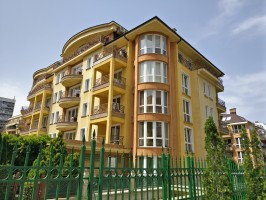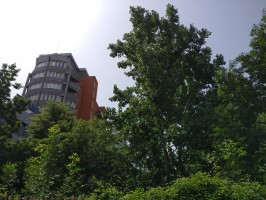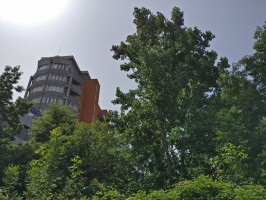 HDR off • HDR on • HDR off • HDR on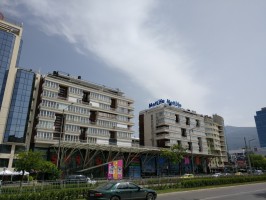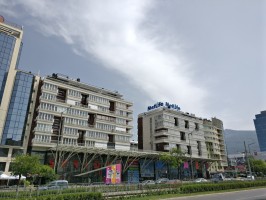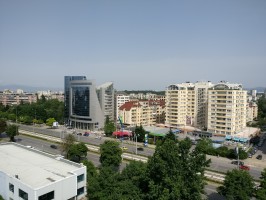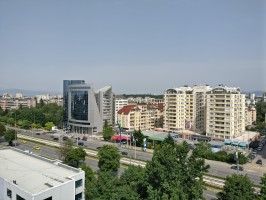 HDR off • HDR on • HDR off • HDR on
Since the weather is so nice out, we couldn't miss our chance to take the OnePlus out on a field tip and get some real-world samples from it. The typical shoot once, capture the moment type of photos that uses are most likely to take and again, we were impressed with the consistency with which the device produced satisfactory results.
Up close, the OnePlus 3 managed to impress with a lot of fine detail as well.
It is also clear that the OnePlus 3 does a great job processing foliage. Plus, manual mode makes it really easy to create impressive-looking blur effects.
And if you happen to fancy a little bit of extra processing, the OnePlus 3 is more than happy to deliver upon request. The HD toggle in the camera app does just that - it enables some additional enhancement algorithms that try to recover some of the finer detail that might have went missing.
The effect is nice in broad day light, but quite subtle to really notice. However, in low light conditions, it does make a discernible difference. As already mentioned, you can think of it as an per-request extra processing mode. When turned on it tries to remove as much of the noise it can and then recover the detail. It works quite well, so much so that the low-light poster sample we selected for the database is shot with HD on. See for yourself.
But even outside the studio, the OnePlus 3 produced some excellent stills in less than favorable lighting conditions.
A dual-tone LED flash would have been a nice improvement over the plain setup OnePlus has gone for, but, it is not really something most users will miss all that much.
Panorama mode works great with practically no trace of stitching, misalignment or other artifacts.
The OnePlus 3 camera impressed outside, here it is in a controlled environment against some of the competition.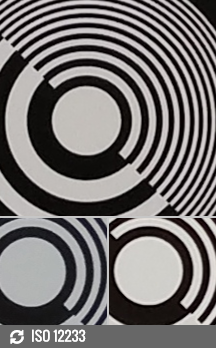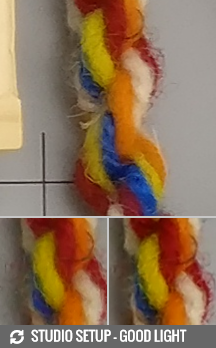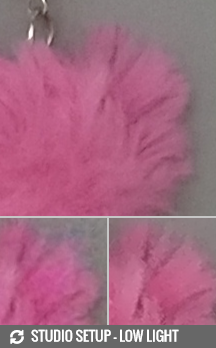 OnePlus 3: photo quality comparison
The 8MP front-facing shooter also performed admirably, considering its specs.
Video
It hardly comes as a surprise that the powerful Snapdragon 820 has plenty of horsepower to deliver 4K video recording. The video recording UI is just as simple as its photo counterpart. You don't really get a whole lot of options, besides a grid and resolution control.
We were kind of disappointed at the lack of 60fps modes, but perhaps, it will come in a future update.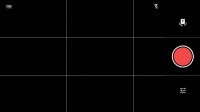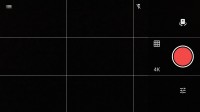 OnePlus 3 video record interface
The 2160p samples have a video bitrate of 42 Mbps, while audio is captured at 96 Kbps with 2 channels (stereo). The 1080p videos have a lower bitrate at 20 Mbps. However, considering the Xiaomi Mi 5 only managed 15 Mbps with the same camera tech, this is a significant improvement.
The amount of resolved detail in the 4K videos is high, but not the best we've seen. The colors are accurate, the contrast is high, while the dynamic range is slightly above the average. The framerate is smooth and consistent at 30fps. Focus-hunting is kept at a minimum during recording.
1080p isn't quite as impressive. It can definitely use a bit more detail, but other than that, it is just as smooth as 4K. There is, however, one major thing to be noted here. The OnePlus 3 has a wider field of view when shooting FullHD video and currently the camera viewfinder does not change to reflect that. This is definitely a nuisance when trying to frame a poster. Hopefully, it's a small bug that gets fixed ASAP.
You can also download the 4K@30fps (13s, 65MB) and the 1080p video (10s, 25MB) samples taken straight off the OnePlus 3.
Optical image stabilization is also present on the OnePlus 3, but it is definitely not the highly-praised 4-axis technology from the Xiaomi Mi 5. In fact, this is probably the camera's biggest weakness. The OnePlus 3 can't really handle shaking all that well.
The OnePlus 3 also offers Slow notion and Time-lapse modes for you to play around with. The former, however, is limited to 720p and take a significant blow to quality.
Finally, you can use our Video Compare Tool to see how the OnePlus 3 stacks against the competition when it comes to video capturing. We have included both the 4K and 1080p samples.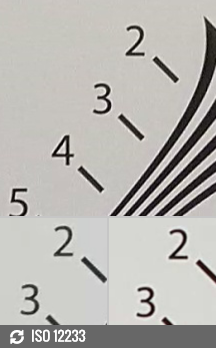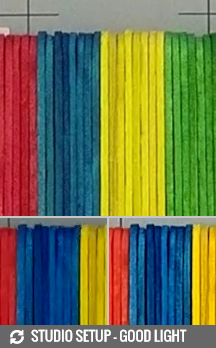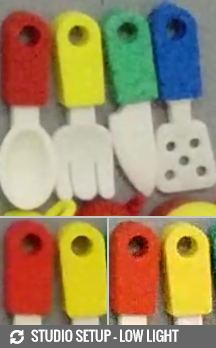 OnePlus 3: video compare tool (2160p)
Anonymous
30 Oct 2019
DkV
You can change it in settings
the worst thing of one plus 3 is the back touch on the left side
I am confusing which mobile I want to buy either mi a1 or one pluse 3 pls say something anyone