OnePlus 8 Pro review
GSMArena team, 29 April 2020.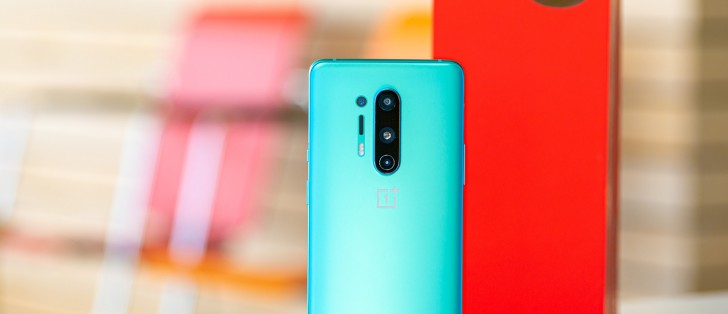 The competition
This is the first time OnePlus has ever made any of its devices this expensive. As such, we'll try to pair it up against other flagships that are near or over a grand. In the US, the only way to purchase the 8 Pro is unlocked from OnePlus (the OnePlus 8 is sold directly from carriers) and that's not a great strategy if it is trying to convince consumers that they should buy OnePlus over Samsung or Apple.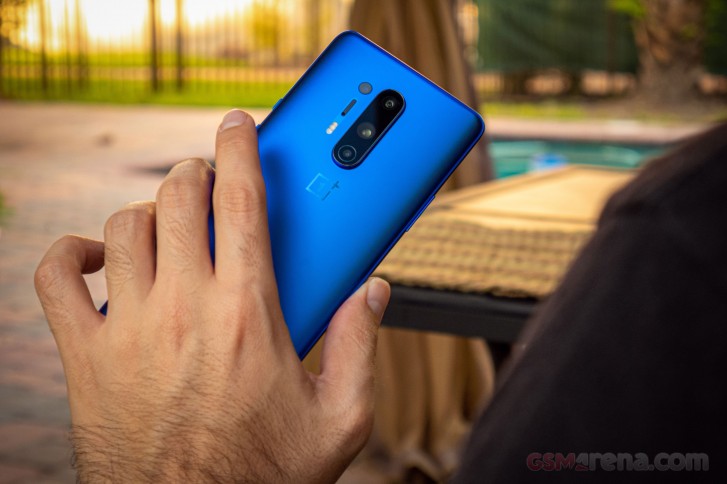 In any case, let's look through alternative devices. Starting with the LG V60, both devices are priced similarly at $899, but the 8 Pro is more equipped with features than the V60. Both are about the same in video quality, but LG's camera experience is certainly more polished and offers far more advanced video and audio controls.
The iPhone 11 Pro Max is the largest iPhone that Apple makes and the display on the 8 Pro is superior in almost every way. Of course, iOS is a completely different landscape with similar image quality - though the iPhone doesn't use a high-resolution camera sensor. The iPhone's ultrawide camera doesn't have autofocus either.
Cameras and software aside, it would be difficult to convince an iOS user to switch to a OnePlus device, unless they are already looking outside of the iOS ecosystem from boredom or desire for something more exciting.
The Galaxy S20+ might be a worthy alternative for the 8 Pro, though it's certainly more expensive. Ironically, Samsung's flagship no longer has a dual-curved display while the 8 Pro has the curviest display yet. Samsung's One UI Android skin can be an acquired taste for some who might prefer a more stock-Android appearance like that of a Google Pixel phone.
Though they are distant cousins, the Oppo Find X2 Pro and the 8 Pro have similar DNA (the two brands are sister companies, after all). Although its more expensive, the Oppo Find X2 Pro has a stronger emphasis on photography prowess with its periscope telephoto camera. There's also the luxurious Vegan leather option, as well.
If you're in the US, chances are you've never heard of Oppo before - since the company has no presence in the American market.
Another device you won't find the US, the Huawei P40 Pro is the latest flagship from Huawei, also with an emphasis on photography and imaging. Still cursed with last year's US-Huawei ban, the brand makes a compelling phone that can't be used with Google Services - which could be a deal breaker for many consumers in Western markets.
Xiaomi's latest flagship is in a similar situation as the 8 Pro: it has shed away its midrange, high-value image and presents itself as a proper flagship with a flagship price to match. The Mi 10 Pro 5G is certainly well-spec'd on paper and its 108MP camera rivals the 8 Pro's overall camera experience.
The OnePlus 8 Pro's predecessors are still worthy alternatives to the 8 Pro. Depending on the market, the 5G version of the OnePlus 7T Pro (McLaren Edition @ T-Mobile in the US) is just as expensive as the 8 Pro's entry price, but if you're looking for a much cheaper option, the OnePlus 7 Pro is a great smartphone that's aged very well over the last year.
It can be found around half the price of the 8 Pro, which is a nice trade-off if 5G isn't a priority. The 7 Pro was one of our favorite smartphones of 2019 around the office.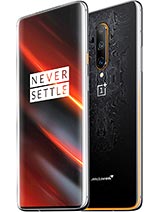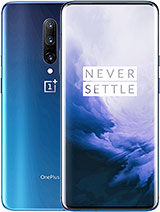 OnePlus 7T Pro 5G McLaren • OnePlus 7 Pro
The verdict
The OnePlus 8 Pro is now a fully featured flagship worth a pretty penny. This is certainly a departure from OnePlus' original image of high-performance for low cost. With every passing iteration, OnePlus continued to build on its previous device's success and even if it did sometimes hype our expectations, it has consistently improved in many areas throughout the years.
The OnePlus 8 Pro is a solid smartphone packed with a well-improved camera and all the top features that you'd expect from a flagship like reverse wireless charging, stereo speakers, and a top-of-the-line display with 120Hz refresh rate. Top performance from the Snapdragon 865 and 5G connectivity are must-haves in this space, but where OnePlus is no longer competing is in the very space it began.
Pros:
Bright and beautiful smooth display
Premium design and build quality with IP rating and soft-touch finish
Great camera all-around
It has the fastest Snapdragon chipset on board
Oxygen OS is snappy and gets frequent updates
Loud stereo speakers
Warp Wireless charging is super-fast
Cons:
MEMC Motion smoothing feature is inconsistent
Warp wireless charger is expensive
Still no always-on display out of the box
No expandable memory
Not available directly from US carriers
Color filter camera is meh
Ultrawide camera's low-light performance is not great
OnePlus is a perfect example of the notion: "if you can't beat 'em, join 'em," and this is exactly what the company has done with the 8 Pro. It's managed to become the very thing the company initially set out to defeat. It did call its phones "Flagship killers" for a while. These days, there is so much more competition in the category that OnePlus first started in, that it would rather compete at the flagship level with the big boys.
And they have succeeded in this endeavor. The OnePlus 8 Pro is a high-end smartphone worth considering. The company's attention to detail in software, packaging, and design make their brand worth being a fan of.
Current prices
Not true. Read Juan Bagnell's excellent review on how the cameras work, especially in low light and in video.
Oneplus 8pro both sim slot are 5g
You should remove the specs for the fourth back camera ("Color Filter camera: 5MP sensor with f/2.4 aperture") as this camera has been disabled in July 2020 and OP has no plans to ever re-enable it nor offer any refund for this. I bought this ph...