OnePlus is partnering with Three UK and National Geographic prior to the 7 series launch
Victor, 11 May 2019
With just a few days to go before the May 14 launch of the OnePlus 7 and 7 Pro, the Chinese company is really kicking its marketing campaign into high gear. In keeping with its traditional online sales model, OnePlus has understandably been flooding the digital ad space as of late. That being said, the company is also known to branch out to more traditional media as well as launch some often elaborate guerilla marketing campaigns outside the digital realm. Especially to boost attention for new device releases.
Print seems to be particularly popular with the OnePlus 7 launch team. We have already seen ads appear in the New York Times, as well a couple of magazines in India. The latest such OnePlus partnership is with National Geographic. It will come in the shape of a magazine supplement with photographs captured on the OnePlus 7 Pro by three famous photographers: Andy Barton, Carlton Ward, and Krystle Wright. The shots will come from some of the most beautiful locations across North America and should be included alongside the July 2019 edition of the magazine.
One of the Andy Burton shots is already up on Instagram looking pretty dramatically impressive. OnePlus is clearly doing its best to build a camera reputation for its devices and the OnePlus 7 Pro in particular. The latter is already confirmed to feature a triple camera setup, likely 3x zoom, plus 117-degree ultra-wide and a 48MP regular snapper. Even so the OnePlus 7 Pro has its work cut out for it, since OnePlus doesn't really have a strong historical camera pedigree or reputation. Here are a few other OnePlus 7 Pro camera samples to check out as well.
Circling back to OnePlus' traditional online sales market approach, it is likely to remain the same going forward. That being said, the company has been forging carrier partnerships over the years, effectively making some of their stores viable brick and mortar locations for picking up OnePlus devices. It is already clear that OnePlus 7 Pro units will be available immediately after the phone's May 14 launch in US T-Mobile stores. It now seems that the same kind of deal has been struck with Three UK. The latter hasn't officially announced the OnePlus devices and accessories it plans to offer, but we can safely assume that the OnePlus 7/ 7 Pro will be on the list.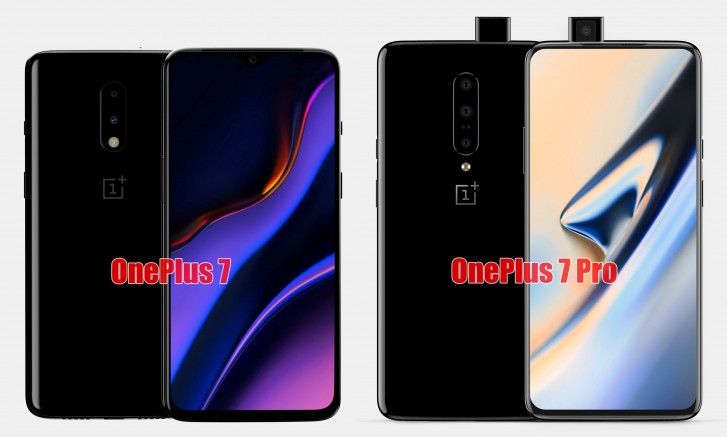 If that falls through, or availability gets pushed back and you really want to pick up a OnePlus 7 device as soon as possible in the UK, OnePlus has you covered with a pop-up store. It will be open on May 17 on the rooftop garden John Lewis & Partners on Oxford Street. The event will feature hands-on experiences with OnePlus products, OnePlus 7 units available for purchase, as well as snacks and potentially other gifts and goodies.
For all those not in London, chances are you may still find yourself close to an upcoming pop-up store location. There will be ones open across various cities in Europe, North America, India and China. You can check the full schedule here.
Related
As a owner of a OnePlus one, OnePlus 3 and now using OnePlus 6 for a year, OnePlus is just substandard, no other simpler way to put it. It's all great promoting all these features but the software, once the main appeal of the company is just beyond b...
If that's the case then I'd buy an S10 (maybe even a P30 Pro) in a heartbeat.
Popular articles
Popular devices