OnePlus Lab: the 10 best photo submissions will get to test the OnePlus 5 early
Peter, 30 May 2017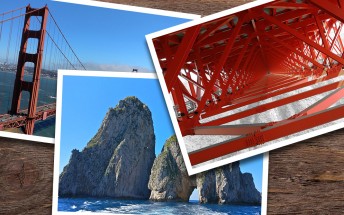 OnePlus is taking special interest in the photography skills of its next flagship and is now recruiting mobile photography enthusiasts to test the OnePlus 5.
First, you need to join The Lab. You'll need to follow the @oneplustech Instagram account and fill out a form, then submit 3 photos from your own Instagram account to be judged. Ten winners will be selected, they will receive the next OnePlus handset early so they can give feedback to the company before the phone launches for the masses.
For many people, smartphones are their go-to daily camera. With the right technology in their hands, users can take mobile photography to new heights. We want to bring a device that's truly tailored and perfected for photography lovers. That's why we're looking for voices from the mobile photographer community hear and learn from.
Hit the source link for more info (at the time of this writing, over 7,000 people have submitted photos).
Related
Oneplus keep getting more expensive.. From 250$ to 400$..I know it still cheap compared to Samsung and Apple, but if we just let it slide then in the end it's just gonna be a 100$ difference.. Oneplus is good but please stop thinking you're already g...
Make sure your nudes are good enough or else...hahahahah
Then don't wait just go for the s8. You are complaining about OP5 without knowing and seeing the device already. Also you are not satisfied if it is going to cost slightly more than OP3T but you don't mind wasting a fortune in S8