OnePlus Nord N10 5G in for review
Ivan, 09 November 2020
This is the OnePlus Nord N10 5G and it's cheaper than the OnePlus Nord. But that doesn't mean that it's a cheap-feeling phone.
For starters it arrives in a reasonably-stocked box with a USB-C cable and a 30W charger. The only key ingredient that's missing is a complimentary case and at the time of writing we couldn't find one on OnePlus' website, so you'd better take care not to drop the N10 5G.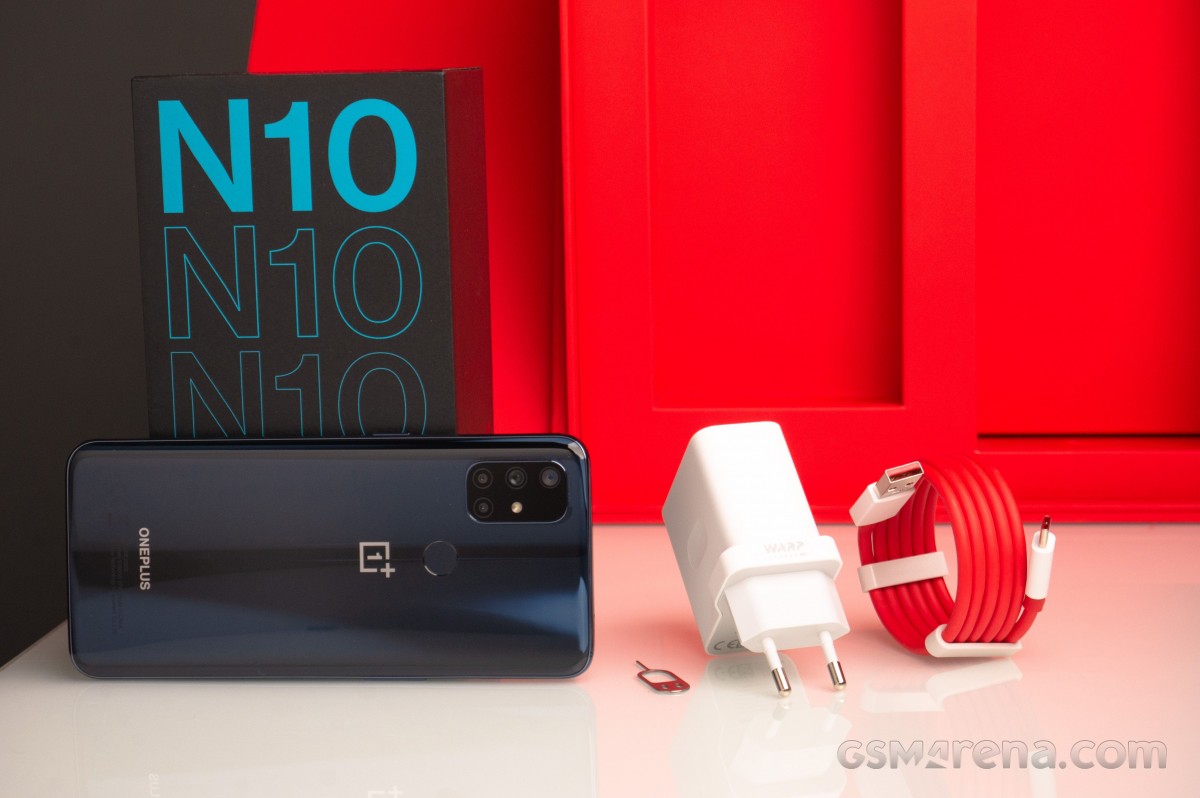 Before we continue with our impressions of the OnePlus Nord N10 5G, let's address its place in the Nord food chain. OnePlus' best midrange phone is the OnePlus Nord, which has an AMOLED display with 90Hz refresh rate, Snapdragon 765G and 4,115mAh battery. The OnePlus Nord N10 5G sits below it with an IPS LCD with 90Hz refresh rate, Snapdragon 690 chipset and a 4,300mAh battery. The cheapest OnePlus phone is the Nord N100, which has an IPS LCD with regular 60Hz refresh rate, Snapdragon 460 and a 5,000mAh battery.
There are a lot of differences between the expensive Nord and the N10 5G, but for €50 more the Nord has an AMOLED, a dual front camera and a better processor, while the N10 5G has a bigger battery, a better main camera (64MP vs 48MP) and expandable storage.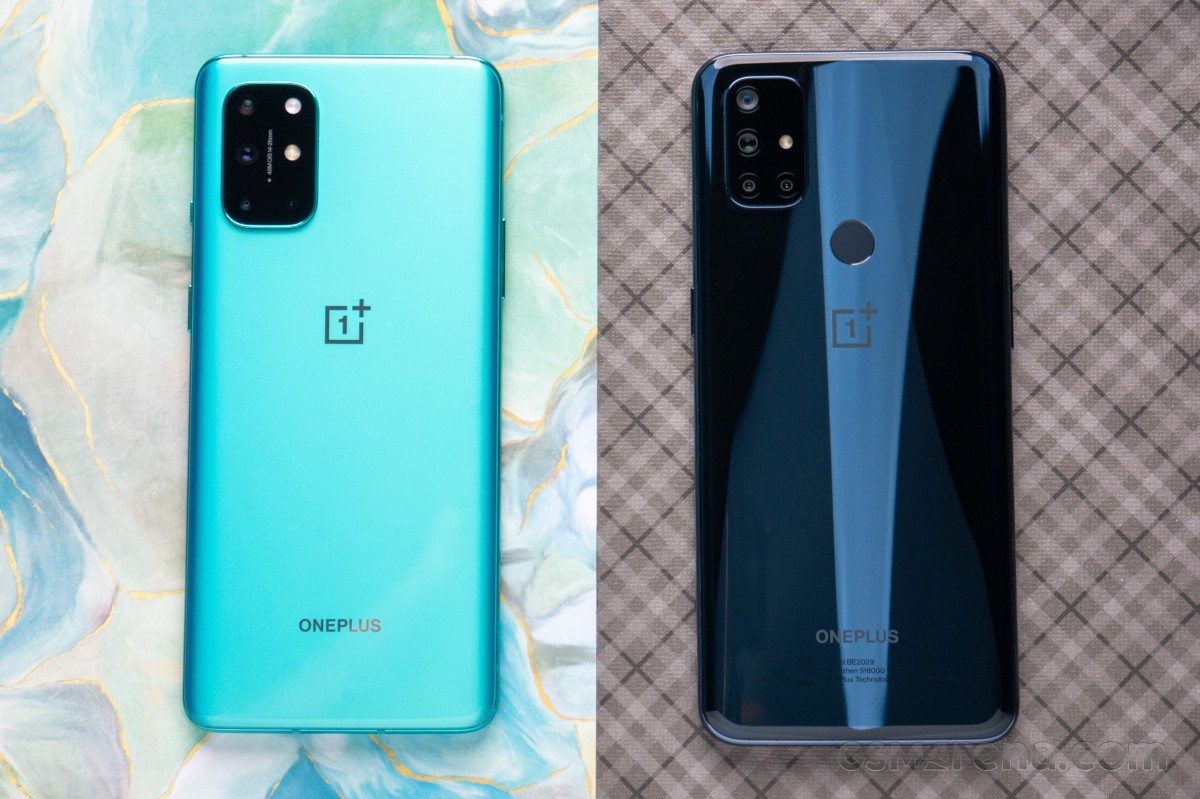 Moving from an OLED screen to an IPS LCD is a definite and tangible step back, but we're here to tell you that the OnePlus Nord N10 5G's 6.49-inch 1080p IPS LCD is a great panel. It's bright, colorful and contrasty. We'll go into detail on all of those claims in our full review so stay tuned!
More importantly, thanks to the 90Hz the display on the Nord N10 5G is just as smooth as the one on the Nord.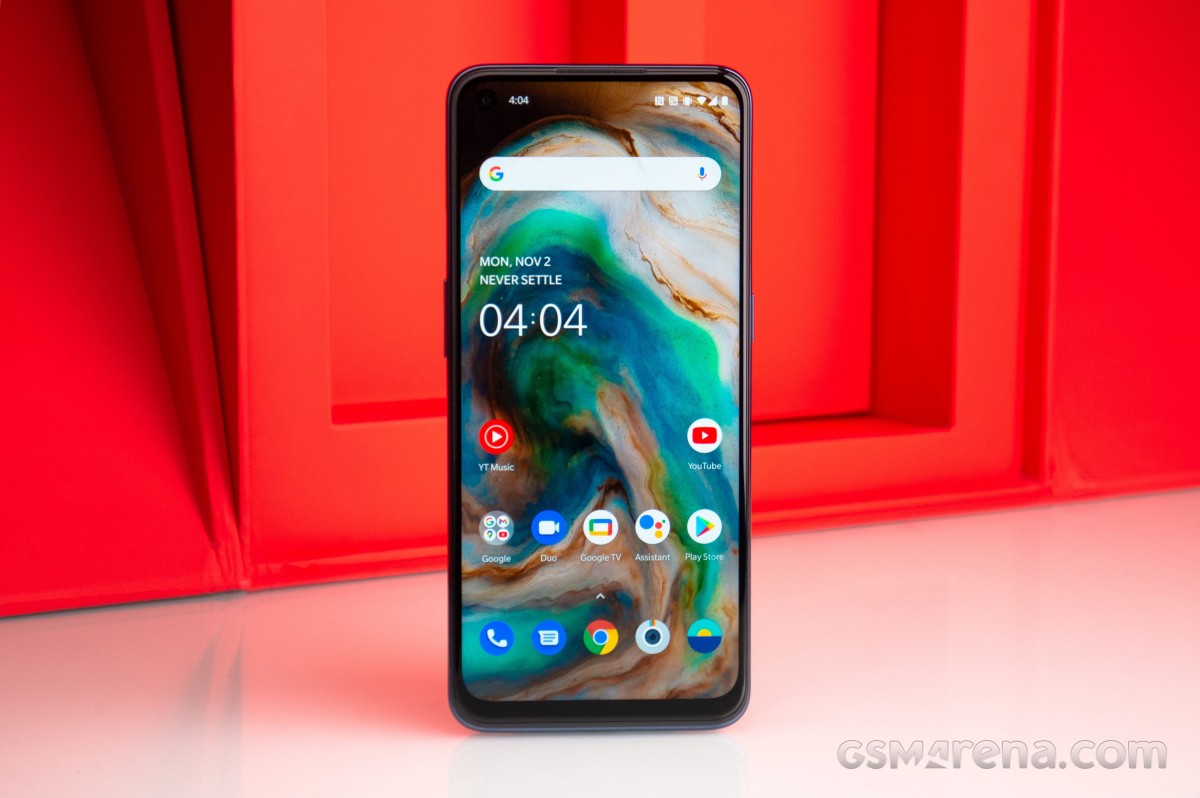 The OnePlus Nord N10 5G has a plastic rear panel with a stylish reflecting design. The phone comes in a single Midnight Ice color, which is either grey-ish or blue-ish, depending on your vantage or the light.
We're very glad OnePlus included the 30W Warp charger in the box. Paired with OnePlus' classic red USB cable the Nord N10 5G tops up very quickly. We'll tell you just how quick the battery replenishes in your review, stay tuned!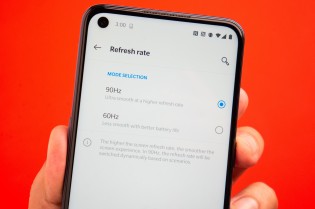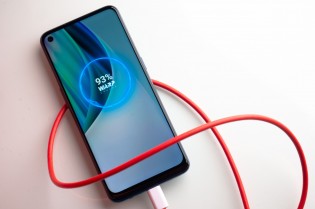 High refresh rate and fast charging - staples of OnePlus phones
We've started work on it and there's a lot of ground to cover. We'll go over the five cameras on the OnePlus Nord N10 5G, the battery life, the display, the design and the build.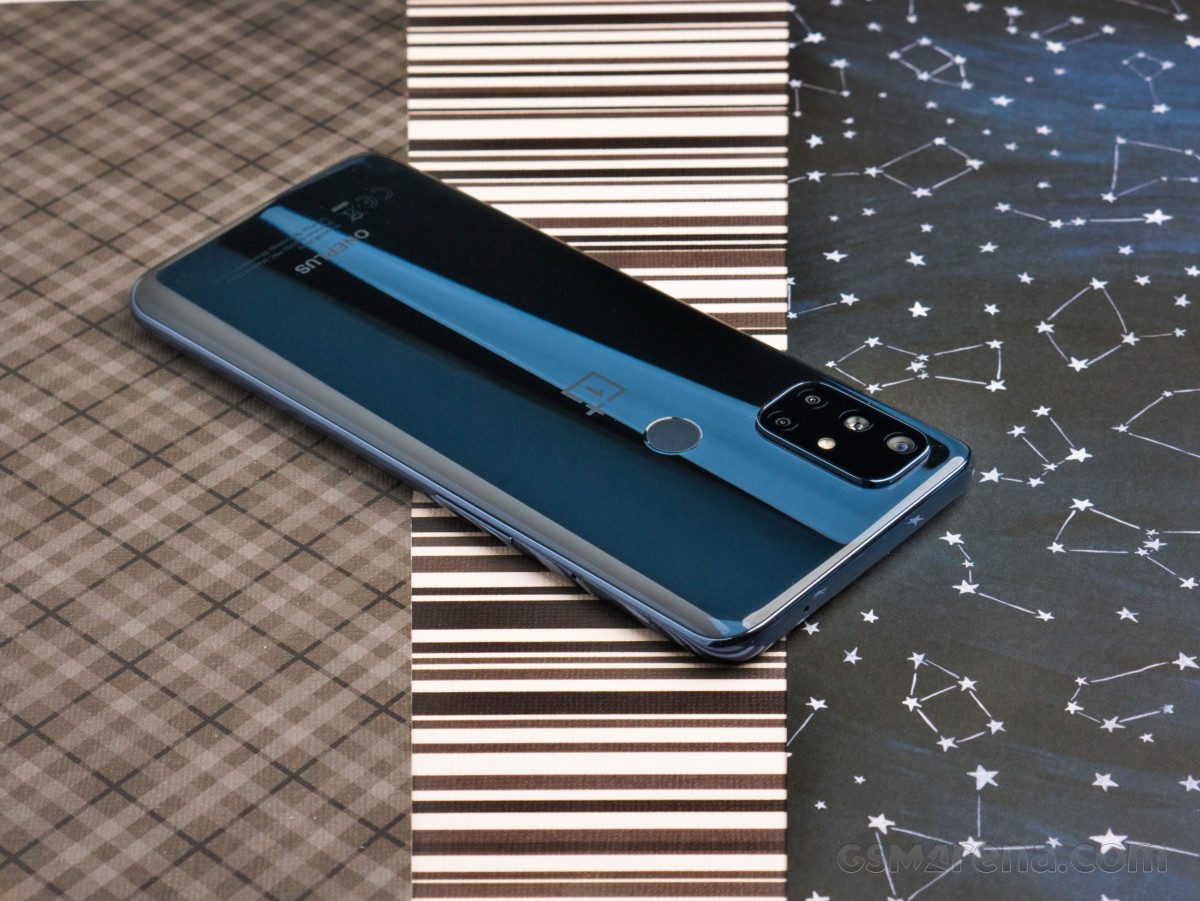 Stick around!
Related
magic xxl
10 Nov 2020
n9$
One plus is yessterday news it is killing it self, it has becomed well known company because it was flag ship killer and what had happed now. It is the company wihch be targeted by another flag ship killers, what a shame. Good phones by the way i had...
You write a quote; "Moving from an OLED screen to an IPS LCD is a definite and tangible step back" Not everyone needs this one (Amoled, oled, poled) with annoying pwm.
There is no test on motion etc like in my comment This is objectively true
Popular articles
Popular devices
Electric Vehicles