OnePlus WellPaper app changes wallpaper based on your phone usage
Prasad, 27 May 2021
OnePlus today released WellPaper, a wallpaper app design to change based on how you use your phone.
WellPaper is a live wallpaper app. It uses data from your phone's app usage and then categorizes the apps into six categories — social, lifestyle and communication, entertainment, gaming, information and business, and tools. It then assigns each category its own color. Based on your usage, the colors on your homescreen will then change through the course of the day.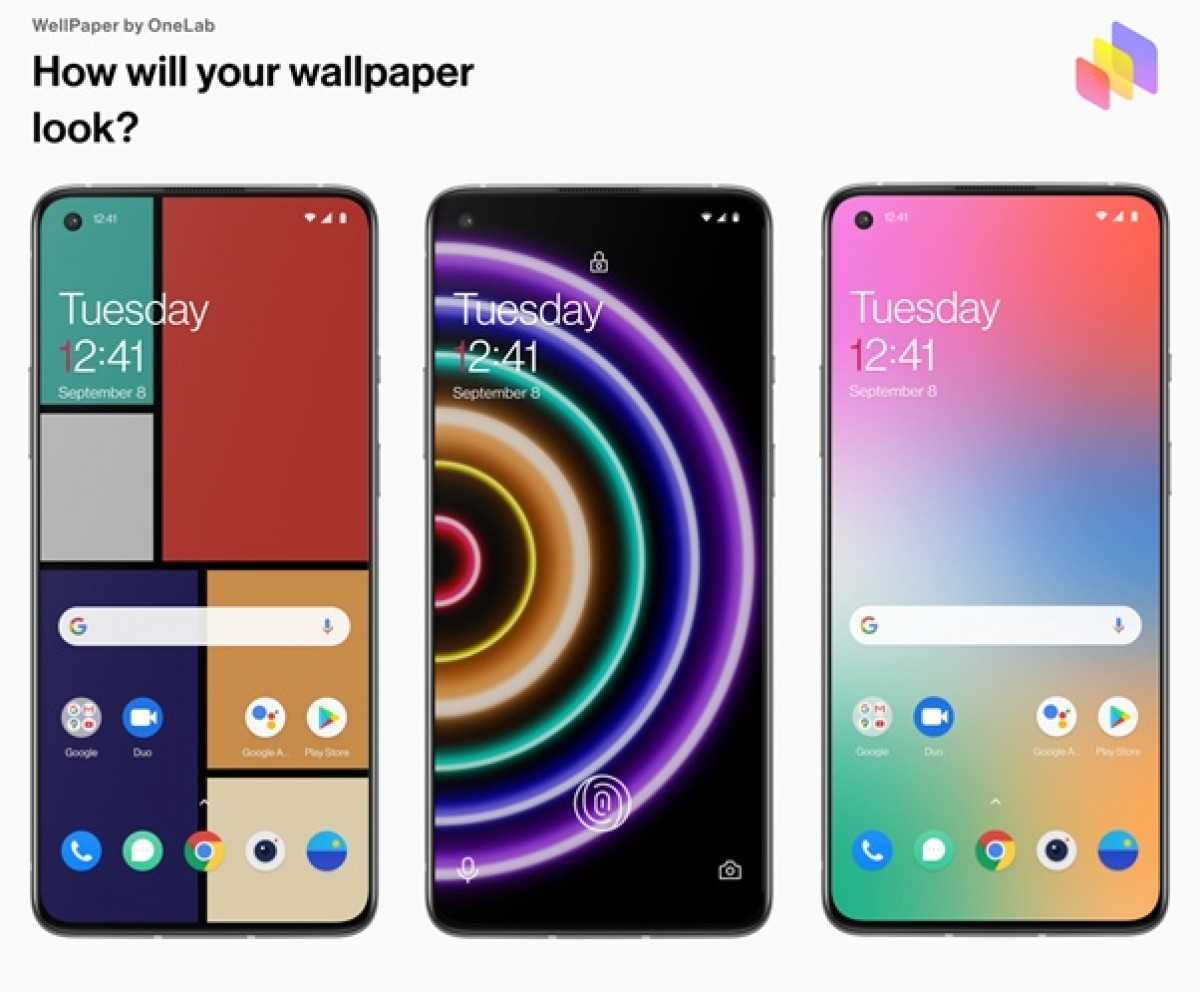 The app currently comes with three patterns. The first one features shifting tiles with pastel colors that each signify an app category. The second pattern features concentric rings of different colors and the third one smoothly blends the colors.
OnePlus claims that WellPaper does not consume as much power as your typical live wallpaper app. That's because unlike other apps, WellPaper doesn't animate the wallpaper constantly and only draws it when the phone is unlocked.
WellPaper is available on the Google Play Store for all Android phones.
Related
I gave it a shot. It looks absolutely awful on my Samsung phone. Probably because I have 1440p display, not really sure. The resolution used by the app is waaaay under 1440x 2960. Looks like it was made for Android Eclair 480x960 :)) Instantly del...
Did you read the article and what the app does? It changes colour depending on what kind of apps you're using (like gaming, social media, productivity, etc.) so of course it needs to see what apps are doing, so it knows which colours to display.
So is this like Material You, only OnePlus-ified
Popular articles
Popular devices