Oops: Huawei Mate 20 Pro fails bend test
Ivan, 23 November 2018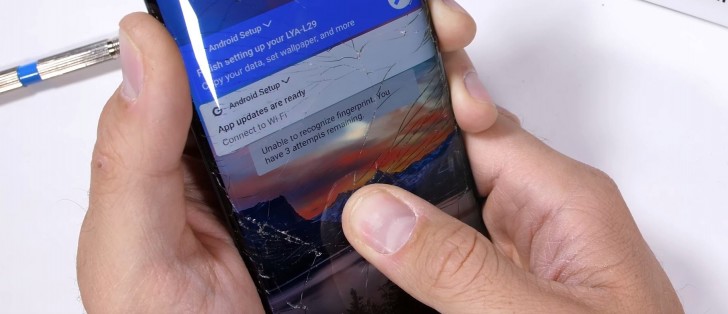 YouTube's JerryRigEverything's latest durability test has been hotly anticipated by many as it focuses on one of the hottest smartphones of the season - the Huawei Mate 20 Pro.
It ended up with an unusual result as the screen cracked during the bend test.
The durability test goes as usual - Zack scratches the screen (which yields at a level 7), proceeds to the textured glass rear, which proves unscratchable with the razor blade and finally, proceeds to the bend test. The rest is for you to see in the video below.
And if you are interested in some less gruesome testing - look no further than our review.
Related
These are the reasons why I love this phone and think it is the best phone so far. Firstly, the most Powerful Chipset Kirin 980 for greatest performance, The amazing triple cameras that sit on top of the DXO MARKS RATINGS, The beautiful design, quali...
Oh well I am not surprised nor boarded because I know Huawei makes most beautiful phones with best of colours. Great softwares but the Quality of the body is not top notch. But The burned text has never boarded me one bit so long as the phone passes ...
Chinese aren't really known for precision. The best ones when it comes to precision technologies are the Japanese, the Germans, and the Italians.
Popular articles
Popular devices
Electric Vehicles