Oppo announces Super VOOC - fully charging a battery in 15 minutes
Kaloyan, 23 February, 2016
Oppo held a special press event today at the MWC in Barcelona and announced a new Super VOOC charging, which will be utilized by future Oppo headsets. Unfortunately, they don't have a product to utilize it just yet.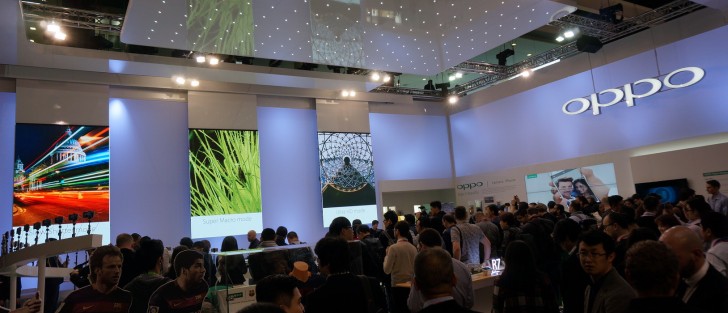 The Super VOOC is capable of recharging a 2,500 mAh battery in just 15 minutes. It can also achieve about 45% of charge in 5 minutes.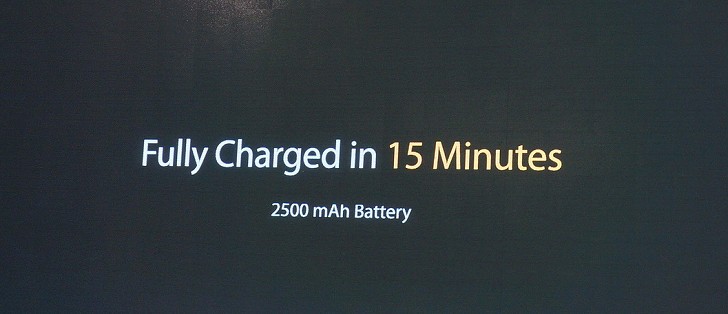 The new VOOC charging works over both microUSB and USB Type-C ports and requires the new Super VOOC Flash Charger plug, a new special cable, and a connector made from high-quality military-grade materials. Oppo will be adding support for Super VOOC in its upcoming smartphones, once the technology is ready for mass production.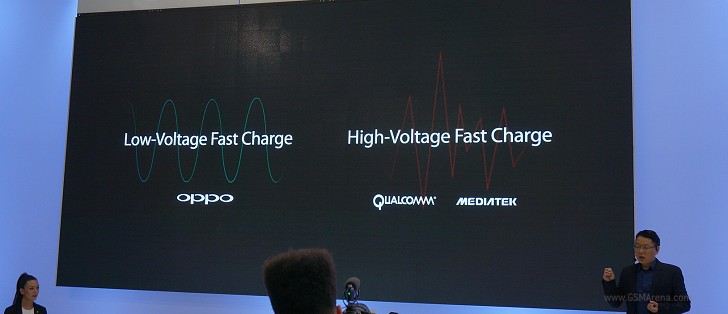 The Super VOOC charges at 5V but is capable of directly transmitting the power to the battery without any voltage conversion. This way they are able to achieve up to 97% of charging efficiency.
And here is more about the process:
VOOC Flash Charge added an intelligent MCU chip (flash core) in the adapter in order to achieve revolutionary voltage open-loop and multi-stage, constant-current charging.

VOOC Flash Charge creatively changes circuit topologies, meanwhile creates an all-side, five-level protection technique from the adapter to the interface as well as the device, securing the safety as well as the speed.

Because of the difference in charging mechanism and efficiency, the temperature of a smartphone using VOOC Flash Charge remains significantly lower during the charging process than a phone using a high-voltage solution. VOOC Flash Charge-enabled devices will heat up by a maximum of only 3.3 degrees Celsius.

Because temperatures can be regulated so effectively during charging with VOOC Flash Charge, the smartphone can safely be used during the charging process. For instance, you can Flash Charge your smartphone while surfing the Internet, watching videos, or playing games.
Finally, you should know that if you decide to use a competitor's fast charger with an Oppo smartphone capable of Super VOOC, it will revert to regular slow charging "due to the temperature spikes caused by quick charging and screen brightening simultaneously."
The Super VOOC is still experimental technology, but the company hopes to implement it in Oppo smartphones in the near future.
Related
Must be u got a duplicate vooc charger!!!
can but it will normal fast charging
my like wooc power i need
Popular articles
Popular devices
Electric Vehicles