Oppo details the manufacturing process of Find X5 Pro's ceramic back
Enrique, 11 March 2022
Oppo offers a detailed look on how it has achieved the look of the Find X5 Pro's ceramic back cover, the challenges involved, and the processed needed to make the ceramic back cover and fit it all together.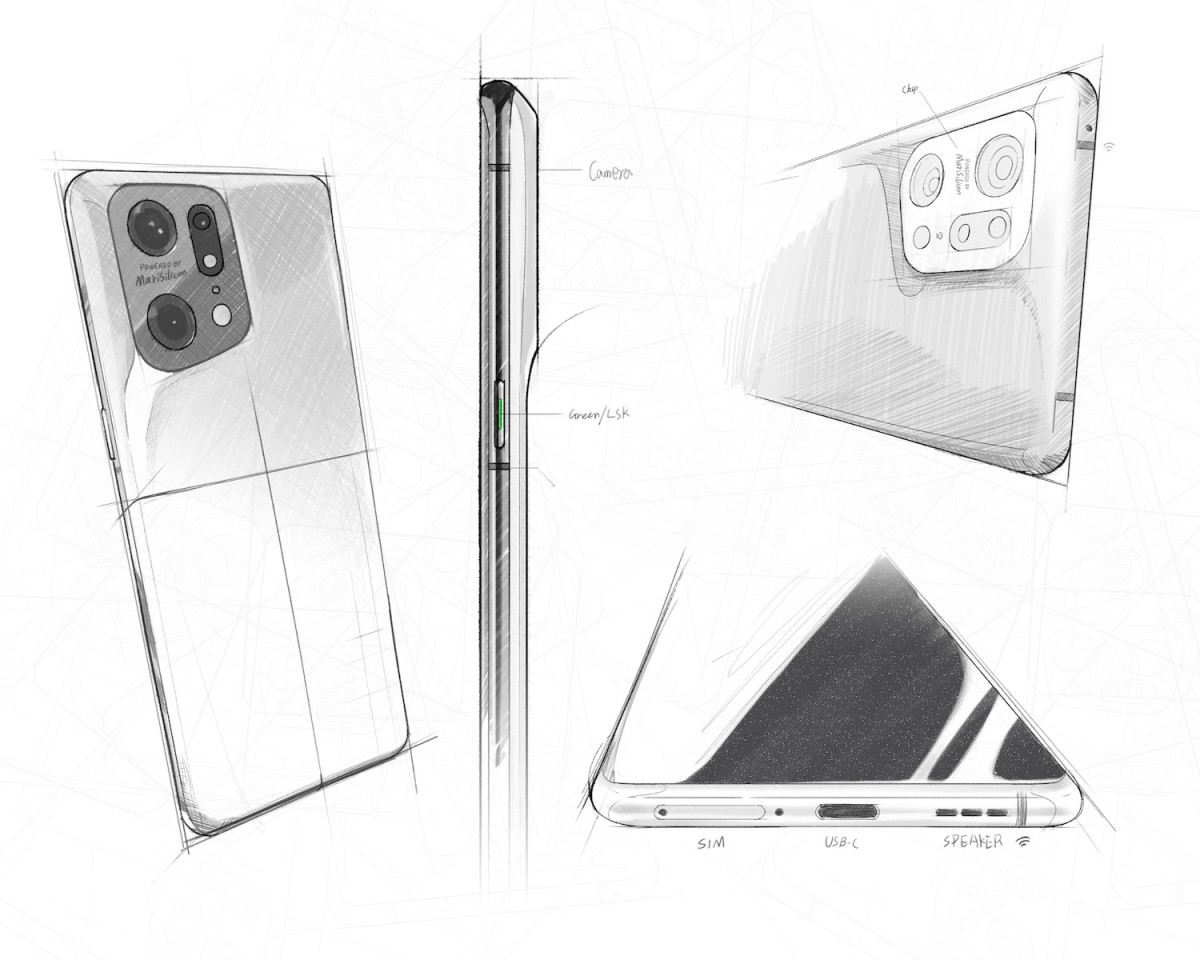 Oppo took inspiration from the back cover of the Oppo Find X3 to translate to the Find X5 Pro. It also took inspiration from nature in that "there are no straight lines or sharp corners in nature" as quoted from Antonio Gaudi, a famous Catalan architect from Spain.
Oppo points out "most rival handsets tent to bolt on unsightly camera bumps almost as an afterthought, making them appear separate from the device itself." Oppos intention with this back cover is for the lines and curves to flow gently around the camera lenses in a "volcano-like" form.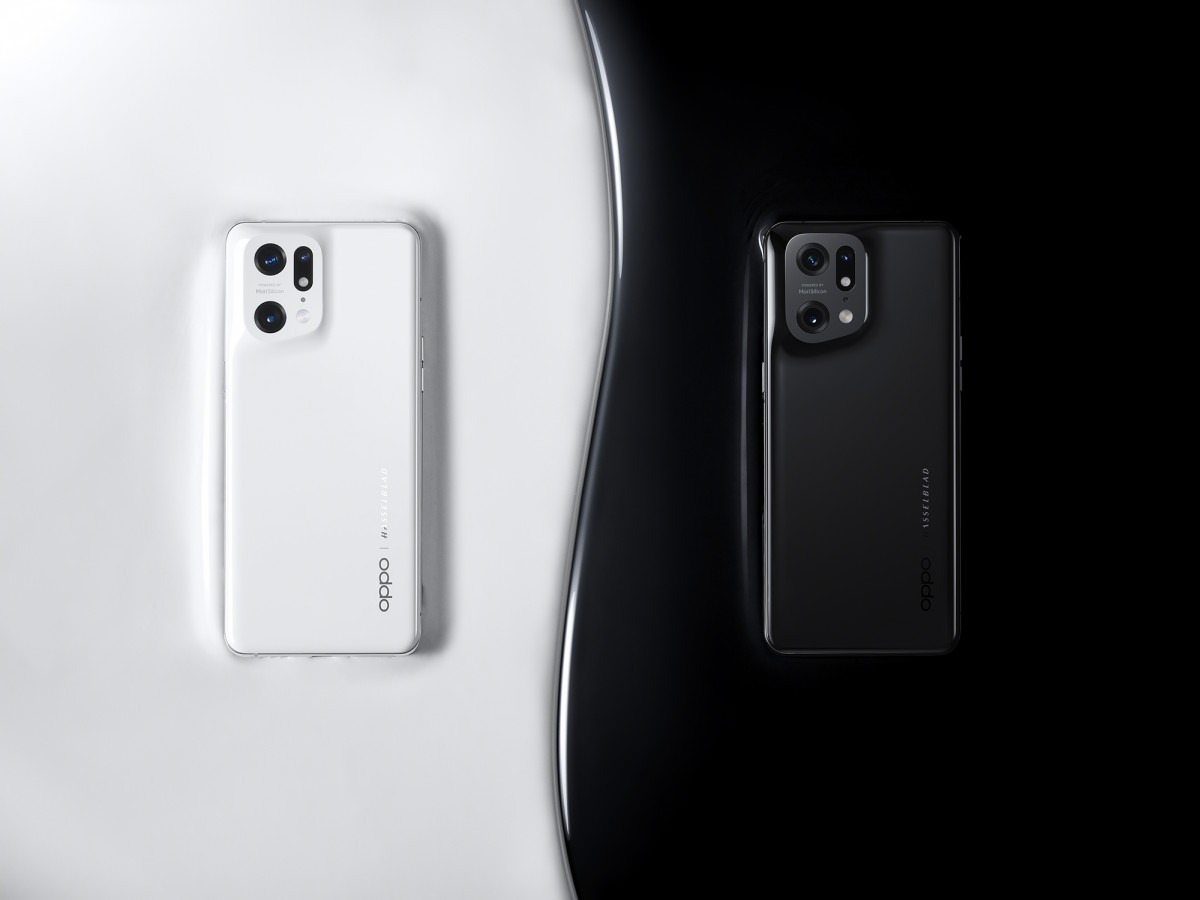 The challenge here isn't the design itself, but rather producing it out of ceramic. Although we've seen smartphones made of ceramic in the past, there are only a handful of models due to the complexity of the material. The Find X5 Pro is made of microcrystalline hot-forged at 1,000-degrees Celcius which results in a fingerprint-resistant texture while making it twice as strong as glass can dissipate heat twice as well. These are the payoffs to using ceramic.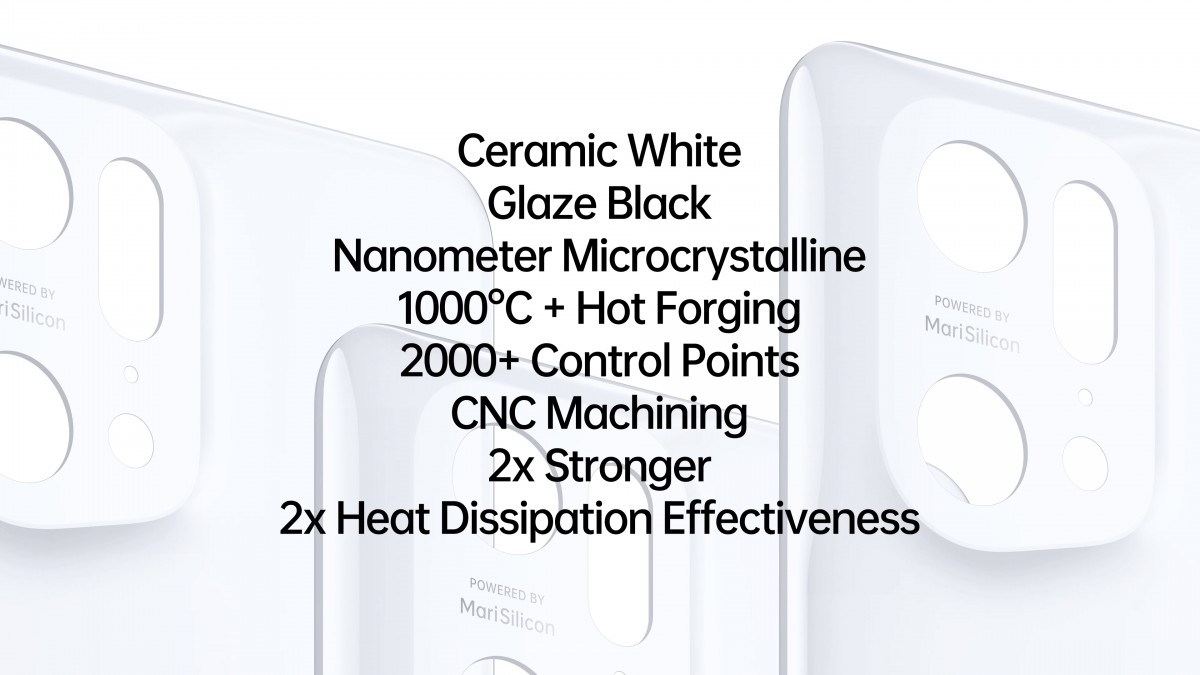 Ceramic cannot be formed like glass, and even if you form the raw material, its size shrinks after calcining it making it impossible to get the dimensions precise. What Oppo does is it carves the ceramic with CNC machines and uses more than 2000 control points to keep the curves looking fluid.
This carving left behind machined lines, which called form a new polishing process to smoothen out these lines and polish the material. The multi-stage polishing process employs a new four-axis polishing machine that uses micron-level diamond powder to grind down the ceramic with interval checks for precise adjustments where necessary, with precision of up to 0.005mm. This rear cover takes five days to make.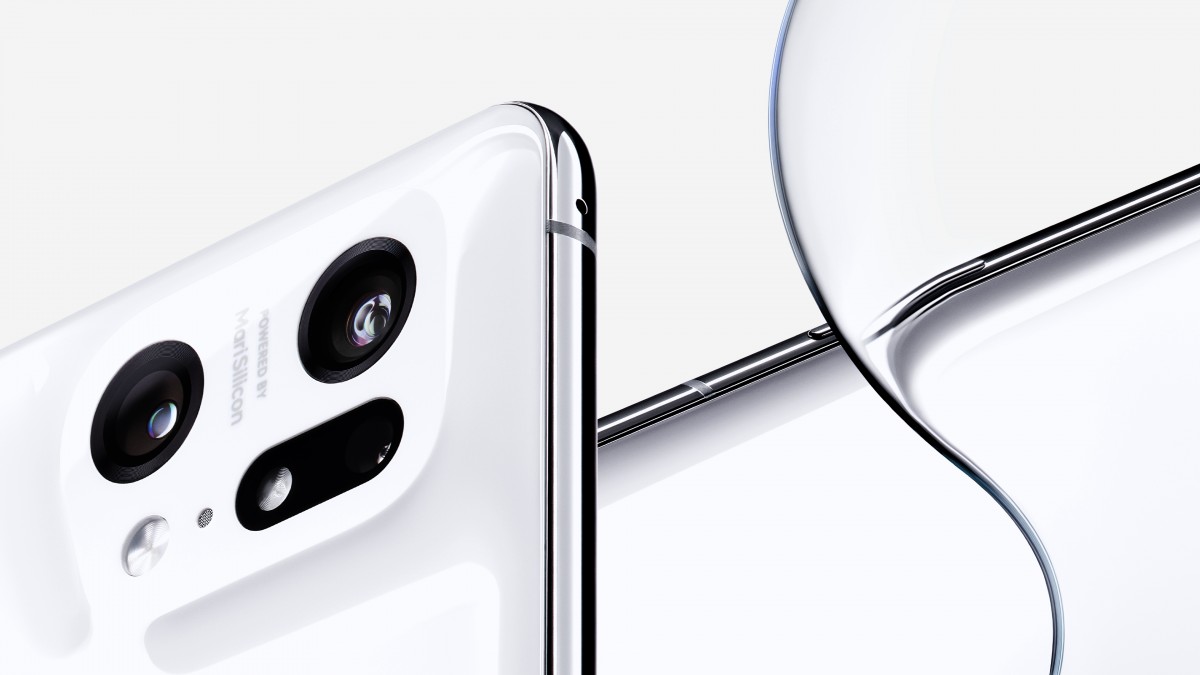 Even with all this change, even a variation of 0.10mm could cause issue. If the camera lens was too close, it could be susceptible to damage, too far and the gap could throw off the smooth lines of the back cover. Since Ceramic can't be nudged or flexed like glass, Oppo had to develop a machine that could automatically group variations of camera lenses together with the ceramic back covers so that they'd match up with no gaps or protrusions.
It took Oppo six months of R&D in molding, machining, and polishing to figure out the correct process. The result is a nice-looking smartphone that's more durable than glass, and better at transferring heat from the device's internals. Ceramic remains a rare material used in things like smartphones. Next time you see a smartphone made with ceramic, remember the challenges that the companies probably faced to make it look like that.
Related
Anonymous
15 Mar 2022
3X9
i also like it without a case, the only problem is I often trade in my phone and slapping on a case and screen protector makes sure I can get the max trade in value without any scratches
Mi MI MIX 3, with ceramic back is like an ancestor for this one... Still perfect after 3 years.
Gr8man001
14 Mar 2022
4@f
Not true I have always purchased the flagship Samsung phones and have never used a case or screen protector. I can't stand the diminished yser experience by using either of these items.In using naked phones for almost 15 years, I had a cracked...
Popular articles
Popular devices
Electric Vehicles