Oppo Find X Lamborghini Edition review
Vlad Bobleanta, 22 October 2018.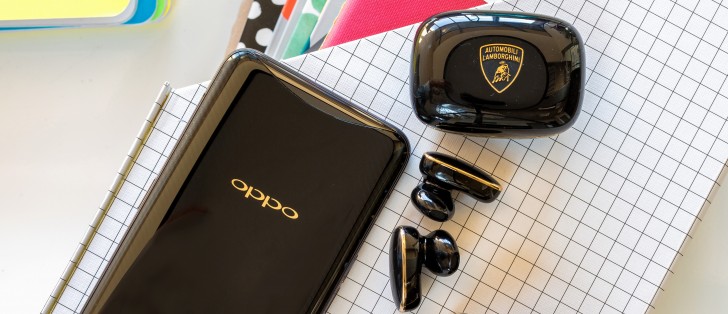 Introduction
Few brands say exclusivity, high performance, and stunning looks quite like Italian car maker Lamborghini. So when you hear of the Oppo Find X Lamborghini Edition, you know it's no ordinary smartphone.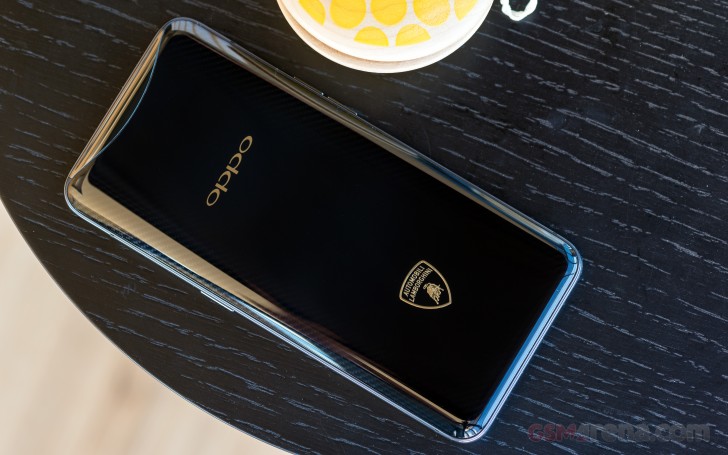 That's even if you aren't remotely familiar with the vanilla Find X, which is already pretty unique before the Lambo-inspired changes. After all, how many smartphones exist with a motorized pop-up section housing the cameras?
Anyway, the Lamborghini Edition adds to that a slick black carbon-fiber back, in true super car fashion, plus a black UI theme with golden accents.
It's not just on the surface that the Find X has been Lamborghini-fied, however - it's got a smaller battery so you might think it's gotten the Superleggera treatment, making it lighter. Not really - it weighs the same as the regular Find X, but the 10-ish percent reduction in capacity has been the result of having to fit the bits enabling SuperVOOC fast charging. And with Lamborghini in the name, you'd be correct to assume it's not just plain fast, it's bonkers fast.
With its 512GB on board the Lambo Find X has more storage than you'd need - so unlike the Centenario, even if we do fancy its custom luggage. The handset lacks the option to extend that via a card slot - as if you'd put a cargo box on said Centenario's roof. The Snapdragon 845 is the metaphorical V12 under the hood, and there's 8GB of RAM for your multitasking needs - sorry, we couldn't think of a clever analogy for that (as if the rest of them were any clever).
This handy list below will save us from further embarrassment while also showing you the Find X Lamborghini Edition's key specs. Spoiler: a lot of them are the same as on the non-Lambo Find X.
Oppo Find X Lamborghini Edition specs
Body: Metal and glass, reflective coating on the back.
Display: 6.42" AMOLED, 1,080 x 2,340 resolution, 19.5:9 ratio, curved edges.
Rear camera: Pop-up dual 16 + 20 MP, f/2.0, OIS, PDAF, 4K video, dual-LED flash.
Front camera: Pop-up 25 MP, f/2.0, 1080p video.
Software: Color OS 5.1 (based on Android 8.1); Google Assistant.
Chipset: 10 nm Snapdragon 845, quad 2.8 GHz Kryo 385 Gold + quad 1.7 GHz Kryo 385 Silver, Adreno 630.
Memory: 8GB of RAM, 512GB storage; no microSD slot (as if you'd need one).
Battery: 3,400mAh, 50W Super VOOC fast charging with the bundled charger.
Misc: Notch-less bezel-less design with cameras mounted on a slider; 3D face scanning (15,000 points).
What's not the same is the presentation. And since the box and its contents are part of the design here more than with most smartphones, let's save it for the next page.
If it has Android One OS with custom icons (including color) that would be great.
Fail bend test! Low quality phone