Oppo introduces ColorOS 13 with visual changes and better cross-device collaboration
Yordan, 18 August 2022
Oppo introduced today ColorOS 13 to the global audience. The user interface is based on Android 13 and comes with plenty of visual changes, several new AoD features, and improved cross-device collaboration. The company promised its OS will reach Find X5 and Find X5 Pro by the end of this month, and a total of 60 versions will get it by the end of H1 2023.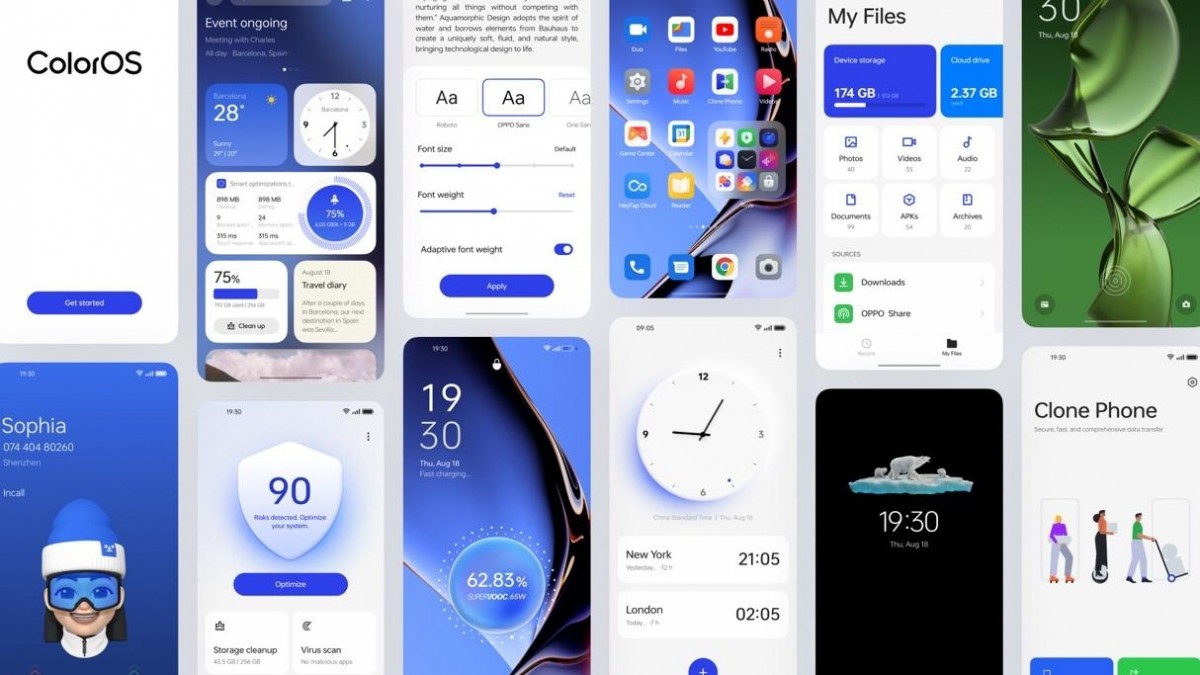 Oppo used a lot of fancy words to introduce Aquamorphic design, which basically brings more rounded corners within its interface and widgets. Icons look better, and the maker also integrated the Material You into ColorOS.
Animations are also slightly different with a watery effect, and now color palettes from Android made their way to Oppo's in-house OS.
Changes at the Always-on display include Bitmojis and info on currently playing music. The latter widget is currently working only with Spotify and the built-in music app. Oppo also offers insights around always-on, including when and how much the phone was unlocked.
Playback control also made its way to the Control center, as the panel naturally evolved past its main use as a notification shade. It also supports horizontal layout, aligning toggles on the left and notifications on the right.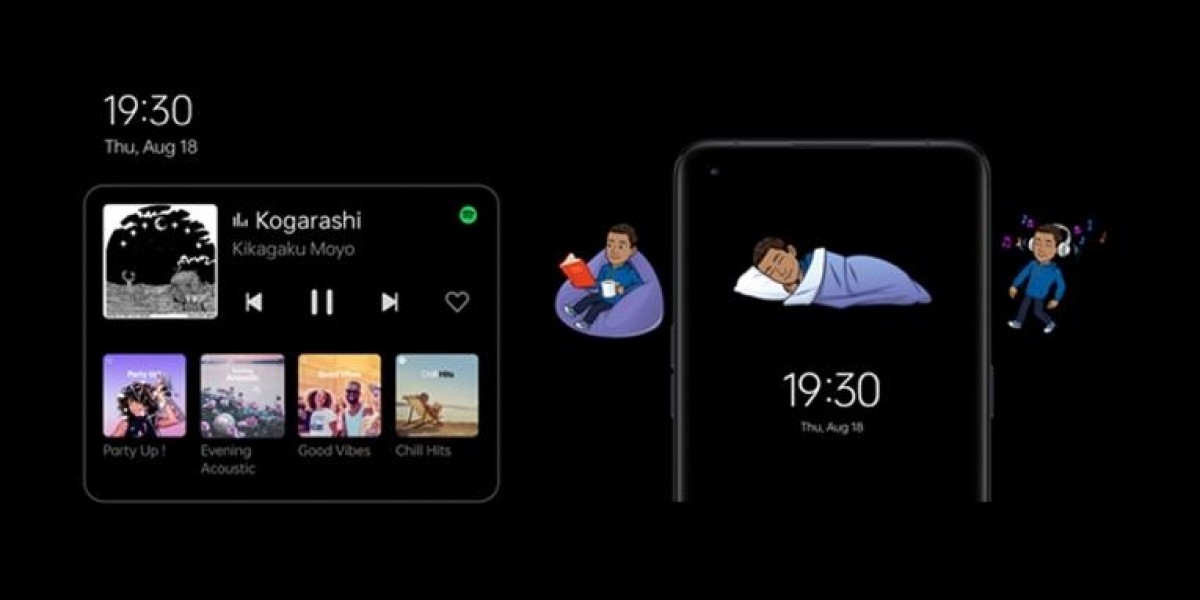 Functional changes in ColorOS 13 come with improvements in privacy and security. The UI now automatically pixelates avatars and names in chat screenshots which is a neat feature that would save a lot of time for people sharing images of their conversations with the public. The multi-screen cross-device collaboration works with Oppo Air tablet or any Windows laptop.
Here's the full list of devices, scheduled to receive ColorOS 13, and Oppo promised all of them will get Android 13 as well.
First round (2 models)
August
Find X5 Pro, Find X5
Second round (33 models)
September
Find X3 Pro
Reno8 Pro 5G
October
Reno8 5G, Reno7 Pro 5G, Reno7 5G, Reno7, Reno6 5G
F21 Pro, K10 5G, A77 5G, A76
November
Reno7 Z 5G, Reno6 Pro 5G, Reno6 Pro 5G Diwali Edition, Reno6 Z 5G, Reno5 Pro 5G, Reno5 Pro
F21 Pro 5G, F19 Pro+, K10, A96
December
Find X5 Lite 5G, Find X3 Neo 5G, Find X3 lite 5G, Find X2 Pro, OPPO Find X2 Pro Automobili Lamborghini Edition, Find X2
Reno8, Reno8 Z 5G, Reno5 5G, Reno5 Z 5G
A94 5G (Elsa), A74 5G
Third round (25 models)
2023 H1
Oppo Pad Air
Reno8 Lite 5G, Reno7 Lite 5G, Reno7 A, Reno6, Reno6 Lite, Reno5, Reno5 Marvel Edition, Reno5 F, Reno5 Lite, Reno5 A
F19 Pro, F19, F19s, A95, A94, A77, A74, A57, A57s, A55, A54 5G, A54s, A53s 5G, A16s
We had the chance to test the interface on our own before the event. We even did a review which you can read here.
Related
they already made oppo watch.
i hope it wont overheat and sluggish after you get a13 update
Popular articles
Popular devices
Electric Vehicles