Oppo Reno5 5G / Find X3 Lite review
GSMArena Team, 5 May 2021.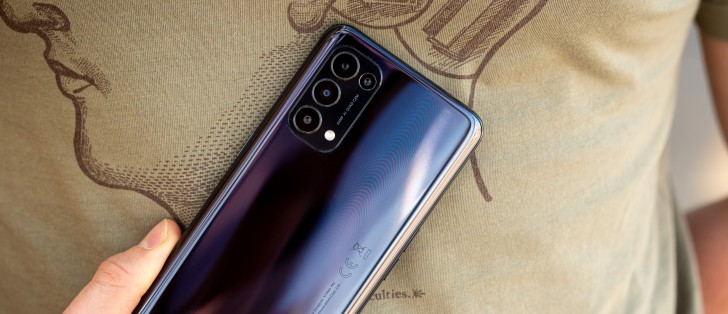 ColorOS 11 and Android 11
The Reno5 5G comes with almost the latest version of ColorOS 11.1. The Find X3 Pro that we reviewed recently came with 11.2. In any case, the difference is marginal.
Oppo jumped from ColorOS 7 all the way up to 11 to match the current Android version and avoid confusion. There are plenty of changes introduced with ColorOS 11 - from UI design to features and performance. Yet, the overall feel of the UI is somewhat familiar. Don't expect the cleaner style and approach Realme and OnePlus have taken, ColorOS remains a heavily customized UI.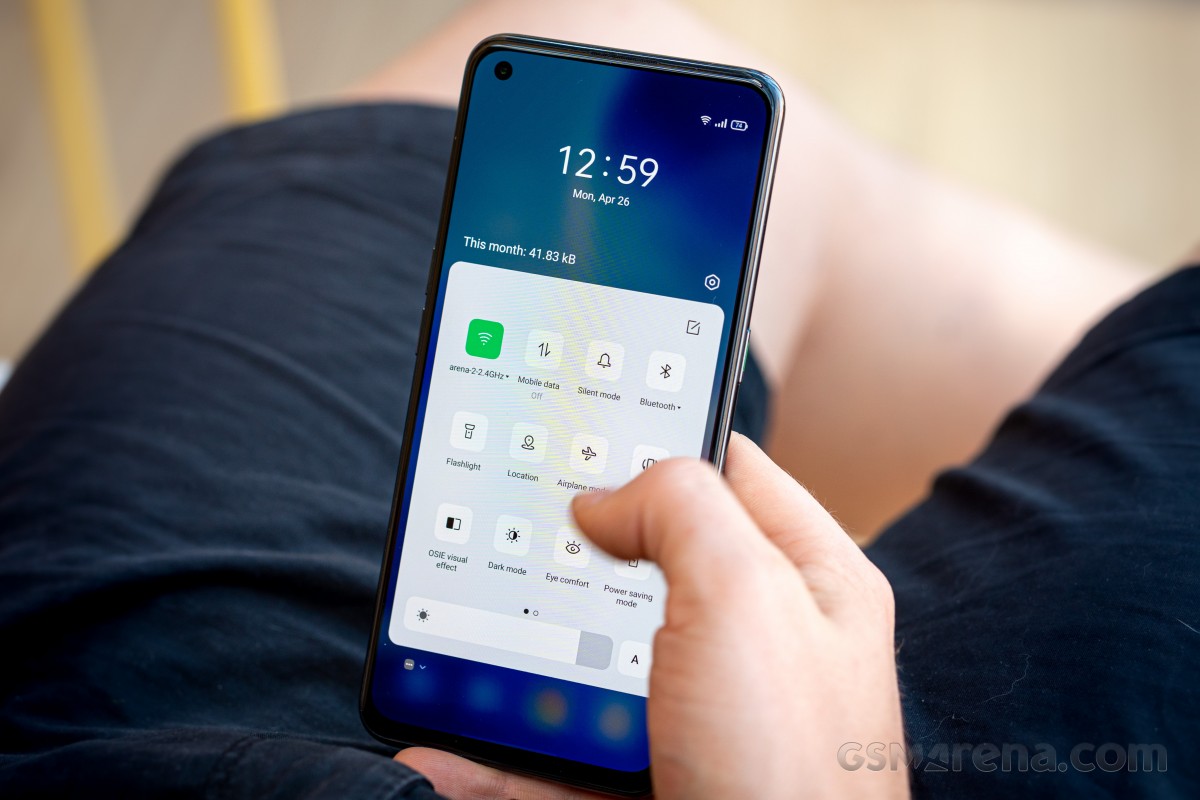 You still get the standard app drawer (unless you opt for the simple home screen layout), the recent apps menu is familiar in carousel formation but adds an additional icon row at the bottom, so its easier to find your way around. It even works as a scroll bar for faster navigation through the carousel.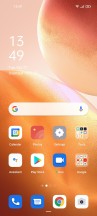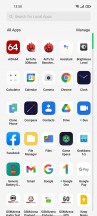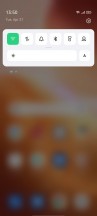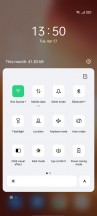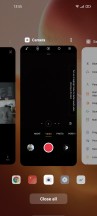 Home screen, app drawer, notification shade, recent apps
The notification shade, however, is mostly the same as before and far from what stock Android offers. The difference is that the quick toggles light up in the same color when switched on as opposed to previous versions of ColorOS, where some of them light up in different colors so you'd have another visual cue.
But as we already mentioned, ColorOS is highly customizable, so you can tinker with pretty much everything you see on the screen. Under Personalization, you can set up a theme, change the icons (plenty of options to go through here), choose the accent colors in the UI, change the fingerprint unlock animation, set up a font of your choice and even customize the quick toggles in the notification shade. The edge lighting effect for receiving notifications and the always-on display features can be found there as well.
The latter has quite a few tricks up its sleeve. Aside from the scheduling options, you can set a customized text, image or choose from the wide selection of clock styles. The edge lighting allows you to select color only.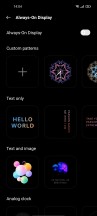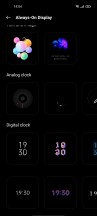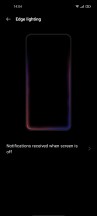 Always-on display and edge lighting
The Home screen and Lock screen sub-menu contain a handful of useful options. The first thing we did was to switch the pull-down gesture on the home screen to open up the notification shade instead of search. The trouble is that with this setup, that once you do that, there is no way to invoke the app search with a gesture. The swipe-up gesture doesn't have any role.
Raise-to-wake and double-tap-to-wake are among the most commonly used gestures too, and they are available but are disabled by default.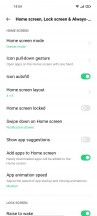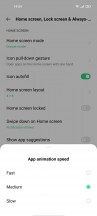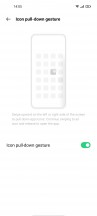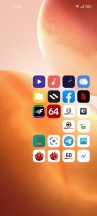 Home and lock screen options and gestures
What caught our attention is the so-called icon pull-down gesture. It only works on the home screen and makes one-handed operation easier. Swiping your finger close to either edge of the phone minimizes the icons on the home screen, and as you move your finger, it starts to highlight apps. As you release, the app of your selection launches. We were surprised to see how well the gesture works, but it does come with a learning curve.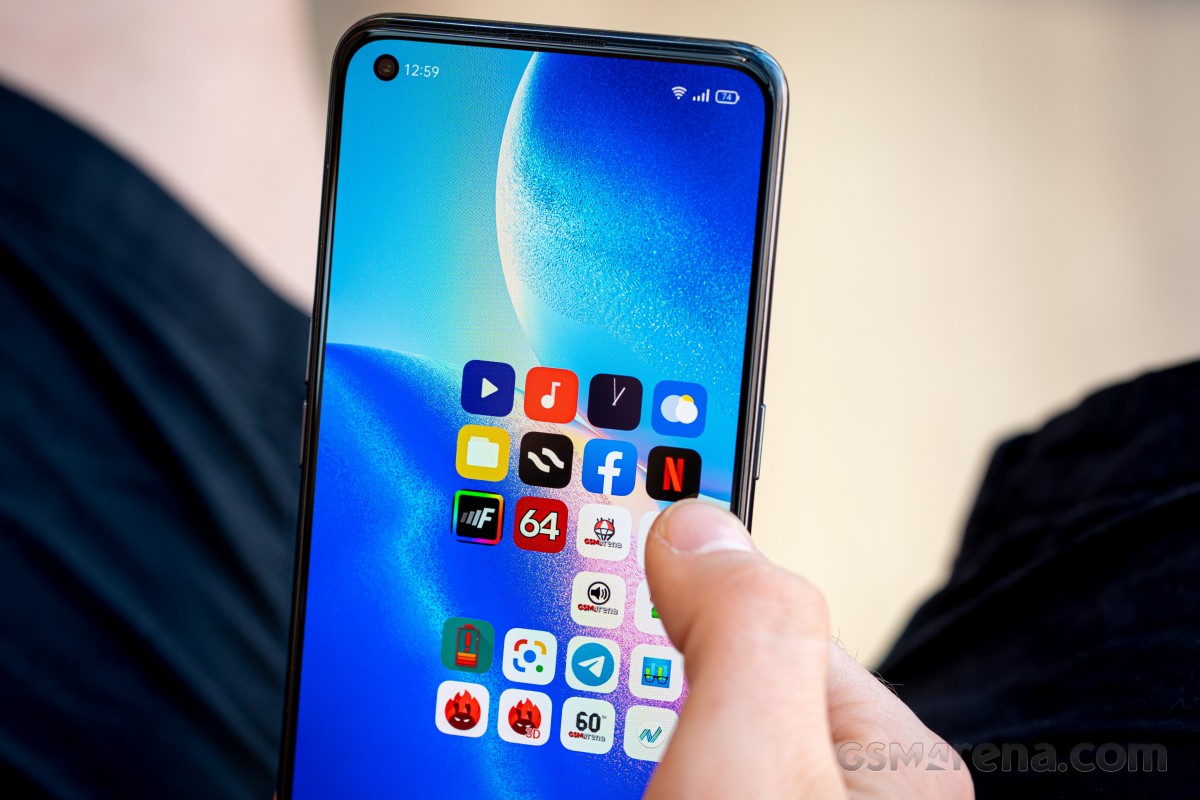 Lastly, you can reduce the animation speed if you wish to, which in this particular case we find very useful because we've noticed that the animations feel a bit slow. Don't get us wrong, the animations look awesome at 90fps and give you the notion of fluid operation and navigation. But if you are more of a power user and want to speed things up, you can do so with a flick of a switch. No need to unlock the developer's option menu to reduce the animation time.
It's needless to say that one-time permissions and the so-called bubble notifications are implemented in ColorOS 11 as Android 11-intrinsic features. Keep in mind that the bubbles are not supported by all apps, but most of them work fine. You need to tap on the small icon located on the lower-left corner of the notification badge to open up the bubble. Oh, and notifications from messaging apps are neatly grouped in a conversation category. Media playback controls are now integrated into the notification shade, but you can remove it if you wish.
The smart sidebar, which is just like the Samsung's edge panel, offers more customization options like adjusting the position, the transparency of the panel itself and also the option to hide the bar in full-screen apps.
The battery sub-menu doesn't offer anything out of the ordinary except for the optimized night charging. If you are one of those people still preferring overnight charging, this feature prevents the system from overcharging the cell and adapts the charging process to your schedule.
It would pump up the battery as fast as usual and leave the last couple of percents right until you wake up. It's supposed to keep the battery's heat lower and prevent it from aging, which is particularly useful for phones with extremely fast charging, like this one.
Last but not least, a few words about the fingerprint reader. Aside from its rather sub-optimal placement, which is too close to the bottom edge, the scanner itself works great. We found it to be fast, accurate and responsive enough even in bright lighting conditions, which are usually the Achilles hell of optical fingerprint readers.
And as for overall performance, day-to-day navigation and responsiveness were great. Although highly customized, ColorOS feels fast and smooth in the current setup. However, if you feel that animation effects are rather slow, which was our initial impression, Oppo has put a handy option to fix that in the settings menu.
Performance
The Reno5 5G employs one of Qualcomm's most powerful mid-range SoCs - the Snapdragon 765G (7nm LPP EUV). And as the device's name suggests, it supports 5G connectivity. As far as horsepower goes, the chipset uses an octa-core CPU running in 1+1+6 formation. The main core that does the heavy lifting is the Kryo 475 Prime running at 2.4 GHz (Cortex-A76 derivative) aided by another Kryo 475 Gold core (again Cortex-A76 derivative) ticking at 2.2 GHz. The other six cores are Kryo 475 Silver (Cortex-A55 derivatives) working at 1.8 GHz used for less demanding tasks. The GPU on board is Adreno 620.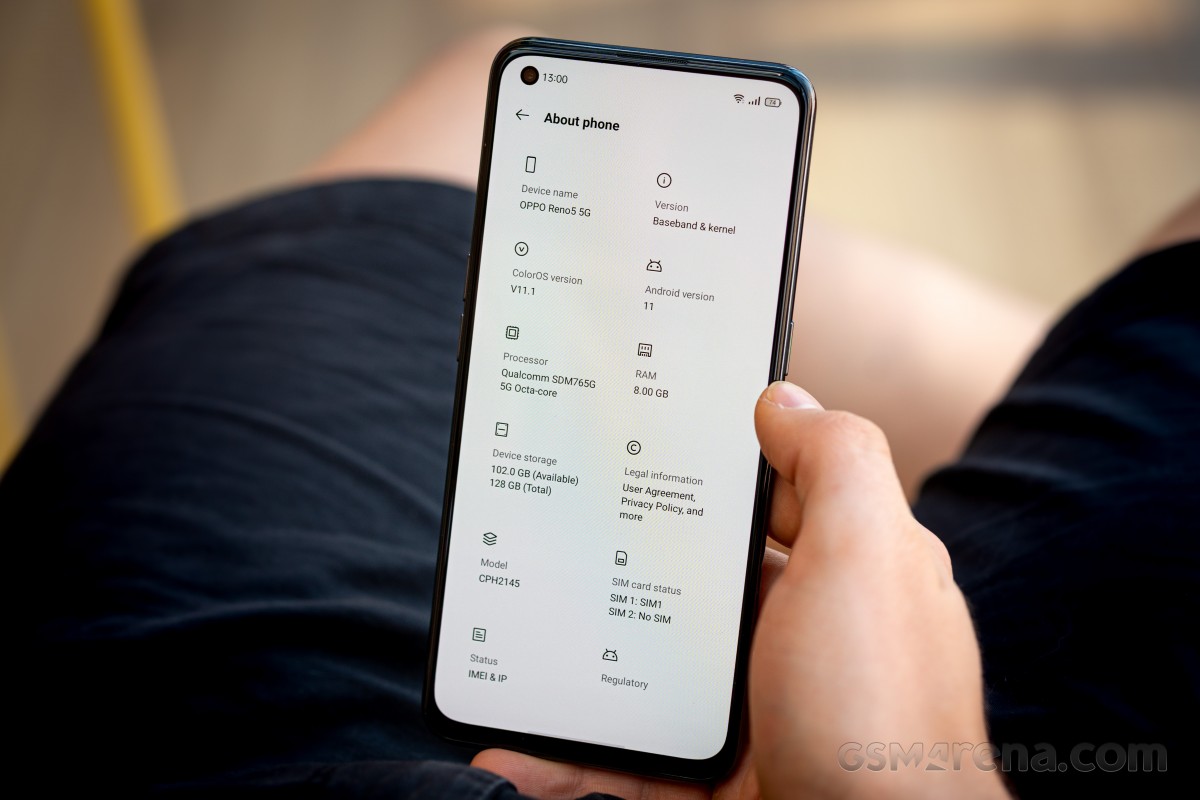 Memory options are just two - 8GB/128GB and 12GB/256GB. The good news is that the base configuration is generous enough but the bad news is that there's no microSD card slot available.
GeekBench 5 (multi-core)
Higher is better
Xiaomi Mi 10T Pro
3311
Motorola Moto G100
2860
Oppo Reno5 5G
1813
Samsung Galaxy A72
1627
GeekBench 5 (single-core)
Higher is better
Motorola Moto G100
950
Xiaomi Mi 10T Pro
901
Oppo Reno5 5G
608
Samsung Galaxy A72
537
AnTuTu 8
Higher is better
Poco F3
631850
Xiaomi Mi 10T Pro
563961
Motorola Moto G100
556137
Oppo Reno5 5G
317762
Samsung Galaxy A72
279342
AnTuTu 9
Higher is better
Motorola Moto G100
681559
Oppo Reno5 5G
377615
Samsung Galaxy A72
333668
GFX Car Chase ES 3.1 (offscreen 1080p)
Higher is better
Motorola Moto G100
56
Xiaomi Mi 10T Pro
51
Oppo Reno5 5G
20
Samsung Galaxy A72
17
GFX Car Chase ES 3.1 (onscreen)
Higher is better
Motorola Moto G100
47
Xiaomi Mi 10T Pro
46
Oppo Reno5 5G
17
Samsung Galaxy A72
15
GFX Aztek Vulkan High (onscreen)
Higher is better
Motorola Moto G100
33
Xiaomi Mi 10T Pro
29
Oppo Reno5 5G
12
Samsung Galaxy A72
10
GFX Aztek Vulkan High (offscreen 1440p)
Higher is better
Motorola Moto G100
23
Oppo Reno5 5G
8.4
Samsung Galaxy A72
7
3DMark SSE ES 3.1 (offscreen 1440p)
Higher is better
Xiaomi Mi 10T Pro
7101
Oppo Reno5 5G
3208
Samsung Galaxy A72
2517
The Snapdragon 765G is a perfectly capable SoC and will run pretty much everything you throw at it. For day-to-day use, the chipset is just ideal.
On the other hand, the chip is having a hard time competing in this price segment with the likes of Snapdragon 865 and 870.
`
Milanovic
17 Apr 2023
3PM
Bad phone for the price.
Anonymous
09 Oct 2022
jb@
Has anyone had one with a power button stuck? If yes, how did you resolve it?
Enter mobile network,then go to sim then choose data roaming on and the one under it it's 4.5 in my phone open it and volte will open