Oukitel K10000S is an update to the 10,000mAh battery phone
Peter, 17 October 2016
How big is the battery in your phone? At a guess, 3,000mAh-4,000mAh tops. Oukitel released the gargantuan K10000, which has a 10,000mAh battery. That's Ten Thousand, count the zeroes carefully. With this battery you can charge three iPhone 6s Plus phones and still have juice left over. And now the company is building another one.
Details are still a bit sketchy, but the company has taken steps to make the upcoming Oukitel K10000S feel smaller. For one, the "hard" metal plates and exposed screws are going away, replaced by "softer" rounded corners and a faux leather back.
Oukitel is also trying reduce the thickness - the original was 20mm at its thickest - but there are no exact measurements yet. 20mm was huge for a phone with a 5.5" screen. The K10000S will also have a decent chipset - the original had a quad-core CPU at 1.0GHz that sipped power but barely moved. The new one could go up to something like a Helio P20 (with a generous helping of RAM).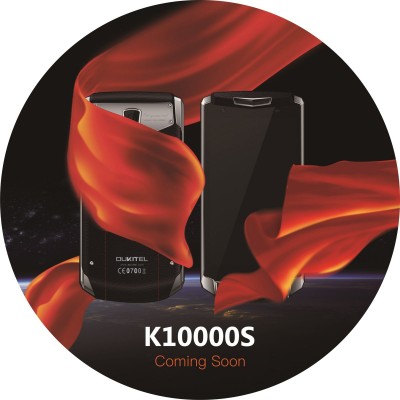 Oukitel K10000S teaser image
Details are still sparse, but the original launched at $250 and has fallen to $150 since. The Oukitel K10000S should be out in a few months.
Related
This is a great idea for a device.
I'm waiting for it. Now I using K6kPRO, and it is the best for me. I'll change it only for new K10kS!
A Power bank with calling features :)
Popular articles
Popular devices