Our editors' favorite smartphones of 2018
GSMArena team, 31 December 2018.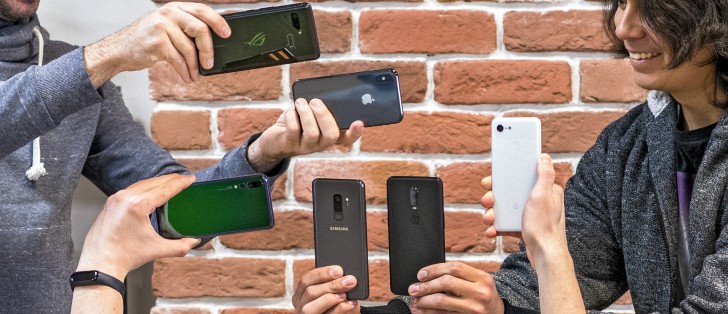 Kaloyan
The smartphone of the year - that's a tough one. I would have probably picked the Pocophone F1, because it's the smart purchase, probably the smartest, but I suspect how Xiaomi achieved its incredible price - through exclusive deals for retailers, MIUI forced ads and probably selling it at a loss for the glory of its startup. That's also smart, but not an achievement.
The phone that stood out the most this year, for me at least, was the Huawei Mate 20 Pro. It employs many bleeding-edge treats - introduced a blazing-fast new chipset, unbelievable fast charging, faster under-display fingerprint scanner, more advanced Face Unlock, but the triple-camera on the back is the most impressive feature of all - I was just blown away by it.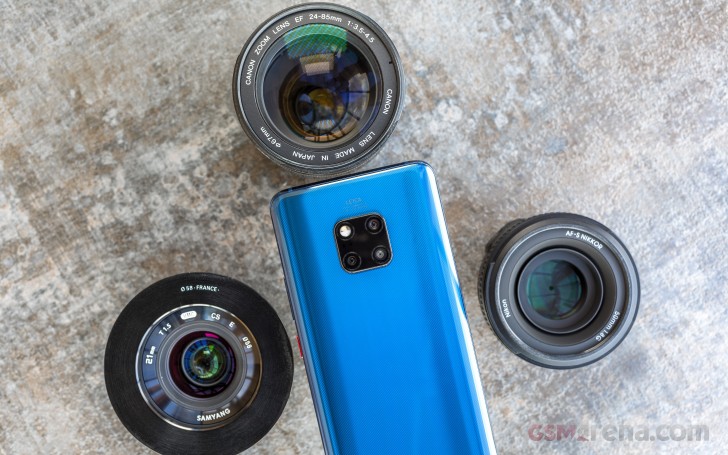 The versatility of the Mate - cameraphone, gaming phone, daily driver, and business organizer, along with the technology advances it introduced is what makes it an easy pick for the best smartphone this year. Huawei Mate 20 Pro - not the fastest, but definitely the most memorable and advanced smartphone of 2018!
But I want to add a runner-up - the Pixel 3. While it's just an incremental upgrade over the Pixel 2, the third Pixel is probably the one no-nonsense smartphone this year - compact design, no notch, vanilla bloat-free Android OS, and a single camera that produces nothing short of stunning pictures. The Pixel 3 is a perfect demonstration of how you can have speed, productivity, and camera prowess in a compact body without using any of the widespread tricks such as a multiple camera setup.

Ivan
My top pick of 2018 will likely be the most boring - it's the Google Pixel 3, the non-XL one.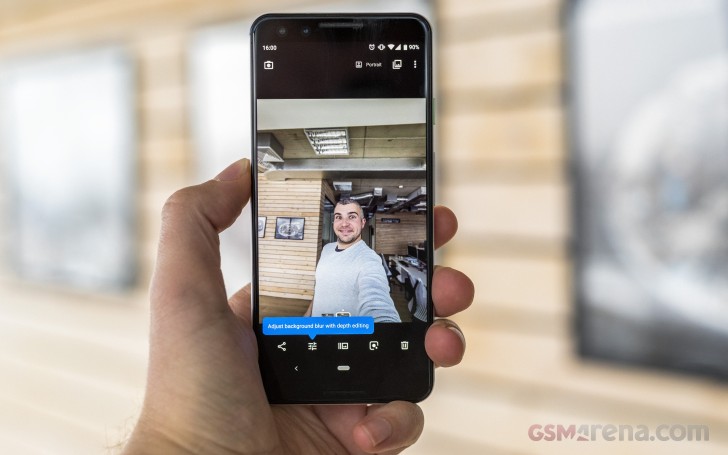 It's the best compact phone you can have, it's a masterclass in photography and runs the latest and cleanest Android around. Sprinkled-in niceties like wireless charging, stereo speakers and an ultra-wide selfie camera complete the great package.

Ro
We had the chance to play with a lot of new tech over the past 12 months but only a few stuck with me. To be honest, it feels like the smartphone market has become even staler.
Luckily, there are a few manufacturers who spiced things up. We had sliders, we had dual-screen phones, we had incredibly fast charging speeds but in the end, I am mostly drawn to phones that focus on what's important.
I must say that I've been a stock Android fan for a couple of years now but in 2018, I had to rethink some of my firm beliefs and ask myself, does the clean Android experience offset other drawbacks? And I've come to the conclusion that you always have to settle for something, even though OnePlus says you don't.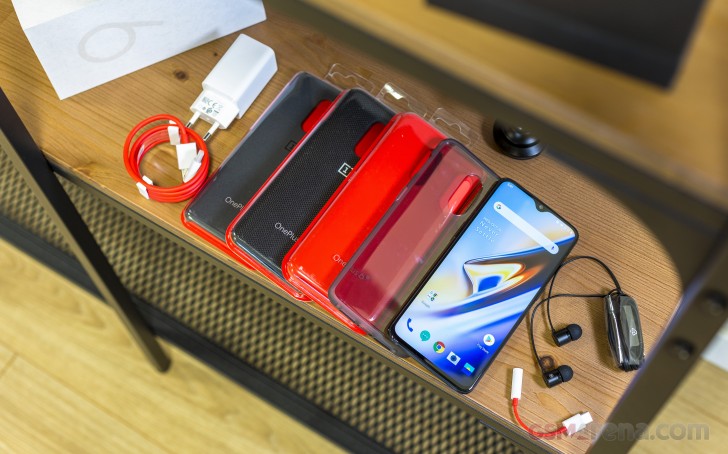 So for me, the OnePlus 6T and the Samsung Galaxy Note9 are the best phones for 2018. The OnePlus 6T satisfies all my needs when it comes to reliability, usability, performance, and clean, clutter-free experience. The in-display fingerprint is more than "just usable" while the fast charging can change your habits of overnight-ing. And besides, OnePlus finally did a pretty good job of optimizing the camera software and can now go head to head with the best camera phone flagships. It might still lose, but it can put up a fight for sure. All fitting in a relatively affordable package.
The Note9, on the other hand, embodies a lot of things I strongly dislike - the bloated and over-the-top customized Samsung Experience UI, unnecessary curved screen that makes the phone costly, distorts the picture and gets in the way of some app's UI. Also, it doesn't have reasonable fast charging and software updates are slow. But if have to be objective on this one, it's hands-down the phone with the least compromises on the market. I call it the "zero compromises flagship of 2018".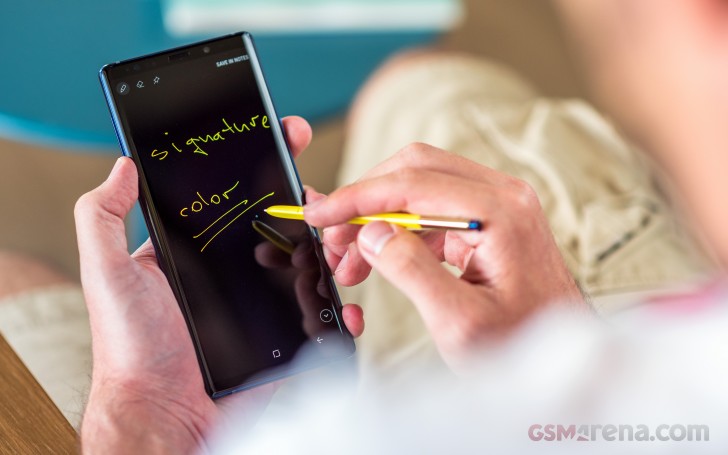 Sure, it's a minor upgrade from the Note8 but that's what makes it an even better device. It checks all the boxes - stunning display, great 4,000 mAh battery, microSD card slot, 3.5mm audio jack, great camera experience with usable telephoto lens, wireless charging, doesn't have a notch and more importantly, offers a bucketload of features that other handsets don't - yes, I am talking about the S Pen and its functionalities. All the complaints I have for the phone can be overlooked by most users. After all, not everyone cares about software usability or fast charging as much as I do.

Vlad
In my opinion, the most memorable phone of 2018 isn't one with sliding bits and pieces, or the highest screen-to-body ratio, or a secondary display on the back, or umpteen cameras, or anything like that.
It's a device that pairs most of the things that people want from a flagship with a price that's been unheard of in the mobile world ever since OnePlus decided to constantly ask for more with every new phone release.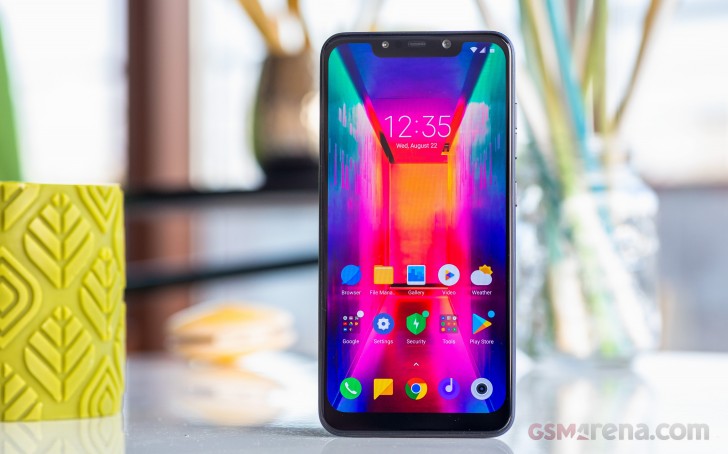 In case you haven't figured it out yet, I'm talking about the Pocophone F1. This is definitely not the perfect smartphone, but seriously just look at that price. For the price, it's unbeatable. For a lot of people, it would probably be unbeatable even when compared to devices that cost $100-$150 more. It's a proper high-end handset, though obviously not devoid of compromises - it's much easier to get to grips with those in a $300 phone than it is in a $1,000+ phone.
So kudos to Xiaomi and its Poco division for really shaking up the mobile market this year.

Yordan
2018 was a fruitful year for technology and innovation and I can't be more surprised how it turned out. Back in July, when I was doing my recap of the first six months, I was utterly unimpressed with the market but held my head high. And thank goodness, because the second half of 2018 introduced us to the trends of 2019 - extremely tall screens, plenty of cameras on the back and getting rid of the bezel one way or another.
I successfully predicted the Google Pixel phones will stay with one camera, so feel free to call me Yordanstradamus, heh! I also guessed correctly that Huawei will keep pushing more and more devices, while the new iPhone will be indistinguishable from the old one.
What I couldn't predict, though, is the tremendous piece of technology that is the Huawei Mate 20 Pro. It has plenty of everything and compensates for some cons like the EMUI. It might be cool for some, but I honestly dislike it and prefer the stock Android, but you can't have all the eggs in one basket.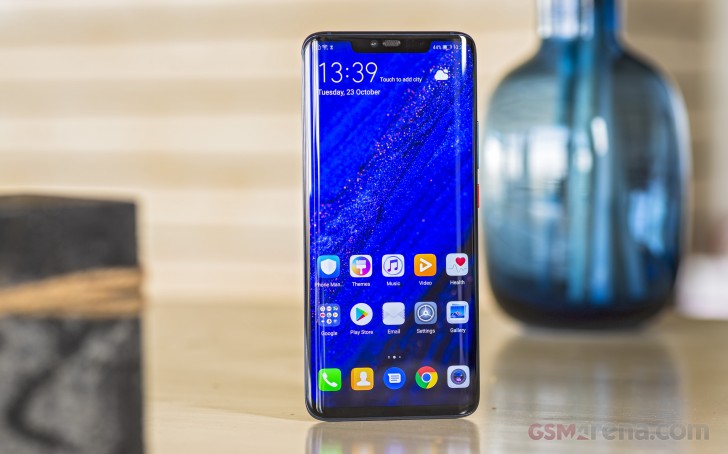 The next twelve months will be a new beginning in a two-year technology cycle, so we should see Samsung say goodbye to the Infinity Display and introduce a new design with a hole for the camera, while I honestly hope Apple will find a better solution than its weird-looking notch.
I'm pretty sure Google will keep its devices for a handful of markets because smartphones are not an integral part of their business. The company just wants to expand its ecosystem in countries where users have some worth to the company.
I'd love to see some creativity from Chinese companies in their product design in 2019, but we know this is unlikely to happen. Manufacturers will keep copying their Western competitors, mostly because of cultural reasons, and we will keep seeing Lenovo, Xiaomi, vivo, Oppo trying to imitate Apple in order to be more relevant at their domestic market.
What?! No HTC fans in the team?!!
I also asked the same question. I want to know Will's favourite smartphone :(