Our YouTube channel reaches 500K subs
GSMArena Team, 25 September 2018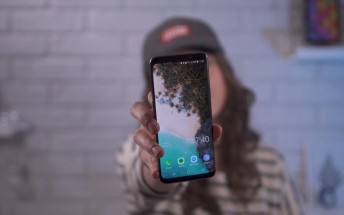 We are always aiming to provide detailed and objective reviews of the latest smartphones and while the text articles are something we are proud with, for the past year and a half we've also heavily increased our video review output and extended our YouTube presence.
And it appears that you guys have liked what you see as our channel has just passed the 500,000 subscriber milestone. We'd like to use this opportunity to thank you for the support!
Of course, reaching the half-million milestone is just the beginning. With so many people expecting our latest videos in their Subscription Feed we have no other choice but to work as hard as we can to try and deliver you the highest quality content possible.
Once again - thank you for your support, we wouldn't be where we are today if it wasn't for you - our loyal viewers and readers. Here's to many more!
Related
Even though u guys are not the most famous ones on YouTube, u guys are still one of the most unbiased reviewers I've ever seen, and that's what I like about GSMARENA
Congratulations! Here's to a million. Should we expect a giveaway then? *wink*
congratulation for 500k subs