Palm Pre review: A pebble in your hand
A pebble in your hand
GSMArena team, 19 December 2009.
Lonely GPS receiver
Palm Pre comes with a built-in GPS receiver however the only mapping software that makes use of it is Google Maps. You know how it works and what it can do. Long story short: actual navigation is a no go and if you still want to give it a try, you'd better have a data plan since it needs constant access to the Internet.
You can still plan your trips with Google Maps. And as you know, there are even turn by turn directions but no voice guidance. Unfortunately, Pre's Google Maps version doesn't offer the Street View feature that we happen to like very much.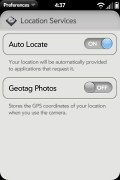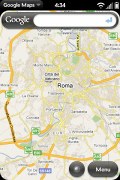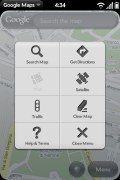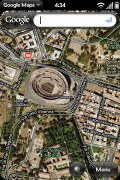 Only the Google Maps app is aboard
By the way, Sprint's CDMA version of Palm Pre packs a great piece of software with voice guided turn-by-turn navigation and all the other goodies. We really hope the Palm Pre GSM gets the same treatment soon.
Final words
From a user's point of view, Palm were only a step away from going bust, when they announced the Palm Pre and its webOS almost a whole year ago. From the very start, it was shaping as one of the most eagerly anticipated and novel gadgets of 2009.
Unfortunately, the smartphone didn't get that big in our part of the world - probably due to the late launch of the GSM version worldwide. But it may be enough to jumpstart Palm's business.
Palm Pre sounds like a recipe for success but obviously something went wrong. It's got a great potential - a brilliant capacitive touchscreen (which could have been a tad bigger actually), zippy hardware platform, various connectivity options, integrated GPS receiver and much more.
But unfortunately there are a lot of things about the Pre that seem quite premature even though they've had almost a year now to work on its software updates. The WebOS UI is quite a looker and it's well planned and executed.
But we run into "blank spots" wherever we hit. For instance, the Pre has no file manager so your only option to delete files is via a computer cable connection. The Pre has got stereo Bluetooth support - but no wireless file transfers? The Pre has a nice physical keyboard, but what about a virtual on-screen one? We can go on listing, but we've made our point.
What is more, they've had over a year to optimize the OS code, but the Palm Pre still feels slower than the iPhone 3GS even though both use the same hardware. Truth be told, its performance matches that of the older iPhone 3G instead of its successor's.
Still, the Palm Pre, with its colorful and innovative user interface feels like a breath of fresh air to us tech journalists. It brings lots of new ideas and we really hope Palm will have the chance to improve them in the future.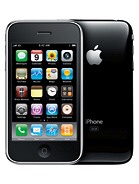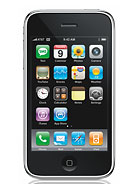 Apple iPhone 3GS • Apple iPhone 3G
And if you think we're being too harsh on the Pre and its unfinished business, turn back the clock just a few weeks to our Nokia N900 review. It felt even rawer than the Pre. But both have huge potential and our only regret is Palm just didn't make good enough use of a whole year since the Pre's launch.
Well, if you don't fancy the idea of becoming a Maemo 5 early tester, you can also go for a device like the Nokia N97 or the N97 mini which run a touch optimized version of the Symbian S60 platform. But, yes, their OS feels inferior to webOS in terms of user friendliness and feel.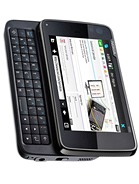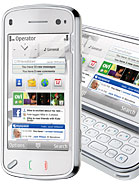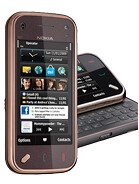 Nokia N900 • Nokia N97 • Nokia N97 mini
Speaking of new software platforms, there is one more that we can think of: Google's Android OS. And if the Pre was Palm's survival plan, Milestone (DROID) was Motorola's. It runs the latest reincarnation of the Android OS and has an impressive feature pack. There is hardly anything missing. If you feel like going for Android, you can also take a look at the now elderly HTC Dream (T-Mobile G1) or the newer HTC Hero. The Hero lacks a hardware keyboard, but we'd skip it anyway.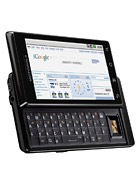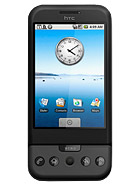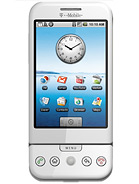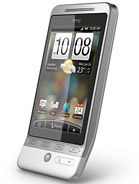 Motorola Milestone • HTC Dream (T-Mobile G1) • HTC Hero
Another well-equipped device without hardware keyboard is the BlackBerry Storm2 9520, which has an improved touchscreen after all the issues that used to plague the predecessor. The next level of the Storm evolution packs a large capacitive touchscreen, HSDPA, Wi-Fi, and GPS plus the typical BlackBerry messaging.
It is clear Palm didn't see much point in inching their way out of oblivion. They needed to come back with a bang. And they did. The Pre did its job and the sooner they move on, the better.
Whatever negatives we might have said about the phone can't change the fact that we like it. It's a strange looking thingy with a rather vague concept of build quality. But it got propelled to the top by its creative webOS. Not bad for a late comeback.
We guess it's now time for the next webOS phone and we don't mean the Pixi. Mainstream would be too much to ask from Palm, but a device capable of a much wider appeal seems the only thing to do their OS justice.
AnonD-655782
25 Mar 2017
t}V
I want to repair my phone. Touch pad is not working so want to change it. please suggest where can I get a new touch pad for this phone? or suggest another suitable touch pad.
oky garis
15 Mar 2010
txx
i like the concept of palm..... its a fresh phone with fresh UI
PLIZ! can someone help me with this decision? which one do you think is better? -Palm pre plus -Nokia N900 -HTC Hero ok, i don't need a lot of settings, i love the keyboards but hate blackberry, and don't like nokia E72 interface, so my ...