Panasonic's Toughbook S1 is a rugged 7" Android tablet with warm-swappable batteries
Peter, 19 May 2021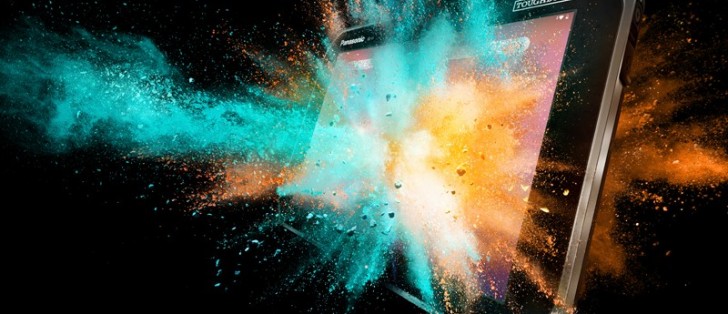 Panasonic unveiled a small but tough tablet for field workers, but if you want one, you should probably ask your boss to get one for the company. Otherwise, you would be on the hook for €1,110/£1,004 plus VAT.
The 7" Panasonic Toughbook S1 is IP67/IPX5 dust and water resistant. It is also MIL-STD-810H certified and has undergone tests to ensure it can withstand falls onto concrete from 1.5m (5 ft). It has an operating temperature range between -20ºC and 50ºC (-4 to 122ºF).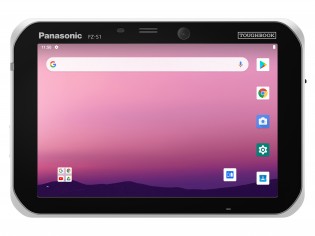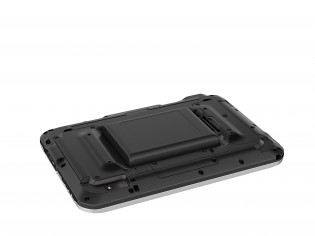 The Panasonic Toughbook S1 is a rugged 7" tablet
The S1 can share accessories with the Toughbook L1 and A3 models, including batteries, cradles, docks and styluses. The latter can allow a customer to sign for their delivery. The tablet can be equipped with a bar code scanner or an full size USB port (these plug into the so-called Gadget Port).
The tablet has a 7" display with 1,280 x 800px resolution (IPS LCD) that can be operated with gloves and even has a dedicated rain mode, so you can keep using it even when it gets wet. The screen can go up to 500 nits of brightness with additional anti-reflection measures. There is a 5 MP camera on the front and a 13 MP camera on the back.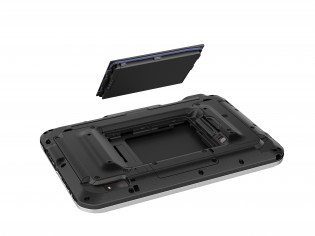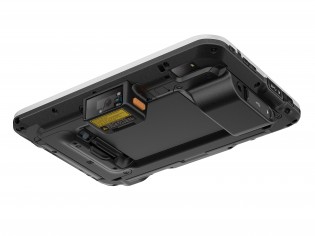 Warm-swappable battery • Optional barcode scanner and full-size USB port
Panasonic offers two battery capacities for the Toughbook S1, the larger one of which allows for up to 14 hours of operation. You can extend that indefinitely since batteries can be warm-swapped (i.e. you don't lose any data, but you need to suspend the tablet before swapping the battery).
The tablet comes with Android 10 running on a fairly old Snapdragon 660 chipset paired with 4 GB of RAM and 64 GB storage. Again, this is aimed more at corporate users and comes bundled with the Panasonic COMPASS suite of enterprise management tools. Also, it has a 3 year warranty.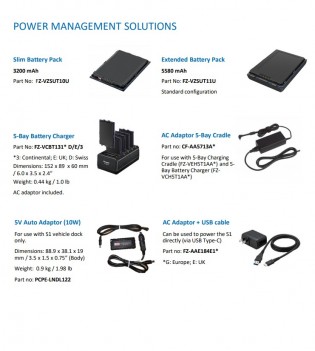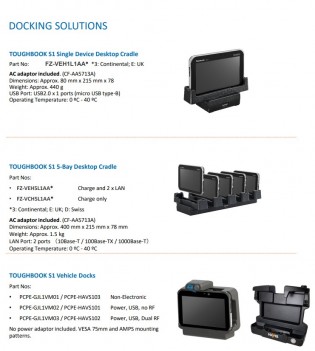 Just some of the optional accessories for the Toughbook S1
The Toughbook S1 is available today, more details here.
Related
I know it likely has the usual stellar durability and build quality of Panasonic's Tough-devices, I know it is an enterprise machine unlikely to play games, and I know it is made in Japan. But still, at these prices, is it really too much to ask...
A! Warm swapping. The logical upgrade to cold swapping we had on phones some year back. The one that was promised yet never delivered. Instead we got a jump to 30 years ago, to the years before swappable batteries and battery anxiety. Good times...
Popular articles
Popular devices