Interview: Renowned filmmaker Philip Bloom on the Sony Xperia Pro-I and the state of smartphone videography
Sagar, 19 December 2021
Sony's Xperia Pro-I just went on sale and at one of the press events accompanying the launch we ran into renowned filmmaker Philip Bloom. One of the big names in the industry, he has worked as a cameraman and cinematographer for Lucasfilm, CNN, Sky News, and the BBC, among others.
Mr. Bloom is also keeping a close eye on the smartphone industry and had some very interesting thoughts to share about the Sony Xperia Pro-I and the state of smartphone videography as a whole. You can read the interview below.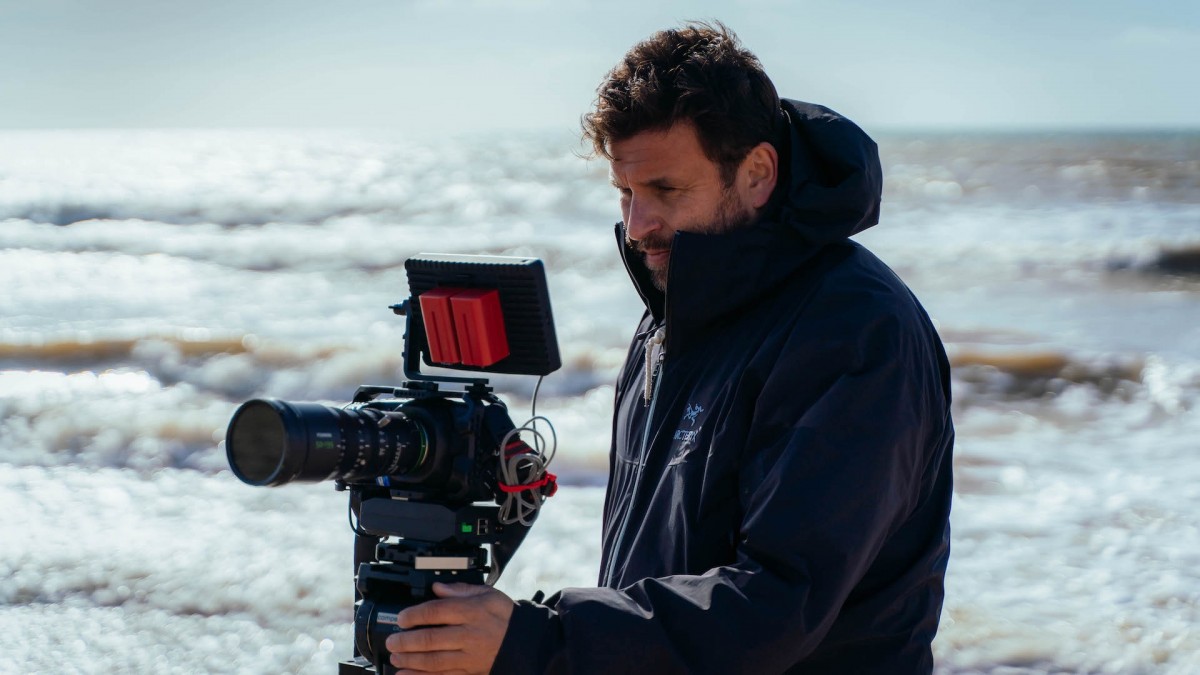 Renowned British filmmaker Philip Bloom (Image Credit: Philip Bloom)
How would you describe your experience using the Xperia Pro-I?
I am a big fan of using smartphones for photos and videos - ever since it was first possible and these days, there are many phones that do a really impressive job with both. What makes the Xperia Pro-I so special for me is it's the first camera on a phone that has an image that doesn't look like a camera on a phone. The image looks much more natural and less over processed and this is the biggest issue that I've had with other phones.
Having accurate eye autofocus, 4K 10-bit recording with the ability to go to 4K 120p and the benefits that a larger pixel pitch have on the image are all great and it's that last feature that is the key. You can have all the features in the world but if the image isn't good then it's meaningless.
With the weight and size advantages obvious, what to you remain the main limitations of smartphone (video) cameras compared to their larger counterparts?
Physics is the main limitation. There's a reason why dedicated cameras, even compacts, are the size they are. The amount of processing that is needed to pump out high quality video is substantial and phones are thin. So no space for a heatsink, no space for a fan. That thickness is also the thing that limits what sensor and optics you can put in there. I am very pleased that the Xperia Pro-I does have a microSD card as removable media is an important, and expected feature in a traditional camera.
Who do you think that handset is for? It probably won't be replacing the Alpha 1 in your high-profile jobs, so who, or rather what tasks do you think it's right for?
I think they made the phone for me, it's really nice of them to do that! Joking aside, I am the target market; someone who shoots videos and stills a lot both professionally and personally. Whilst it can't come close to my full-frame mirrorless cameras, it does give me a very high-quality camera that I will always have on me. It's also something I can use in my work as a documentary filmmaker when I need an extra quick shot or need to be discrete.
I also think that advancing camera features has become the main reason why many people upgrade these days, well maybe not my mum, but for people that are into photography and video will find this very tempting.
What changes in terms of both hardware and software would you propose to make the Pro-I successor an even better professional tool?
There are many things I would love to see, too many to list, but the main things would be the following;
I want to see picture profiles that directly match my Alpha cameras, so it's easier in the edit to cut them together. That means SLog 3, S Cinetone to start with. There needs to be an ability to have more control over your image; the ability to adjust noise reduction, sharpness, contrast and saturation. I would also like to see the ability to record all frame rates to the microSD card. Currently the higher frame rates can only be recorded internally, which is fine as the internal storage is so large but recording directly to removable media is the way we shoot for speed in media management.
I would be absolutely happy to sacrifice the super thick body to have better heat dissipation and also to have a large camera bump, so the whole sensor can be used as a larger lens. The last thing is to have a main camera of 35mm rather than 24mm. 24mm is a nice focal length for getting lots in frame but a 35mm lens is a more natural focal length for general video and photography.
If you had to compare the quality of the Pro-I to one of the larger cameras you've worked with, how far back in time would you have to go? A couple of years, five years, the early days of digital video cameras?
It is difficult to compare the quality of the image to any other cameras I have used as its combination of sensor size, recording mode and fixed focal length. It has elements of the RX10 and 100 4K cameras and the ZV-1 with some image characterises, but with a 10-bit recording codec and this is something that no Sony compact currently has. It is probably more similar to an RX100 VI and VII due to them having an F2.8 lens and 24mm on the wide end making the depth of field characteristics quite similar compared to the F2 of the models with the shorter lenses. So essentially, it is a new image and quality that I haven't seen before, just with elements from many other Sony cameras over the past few years.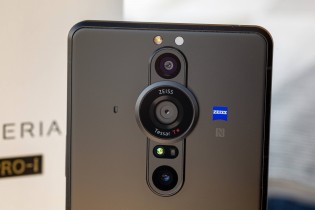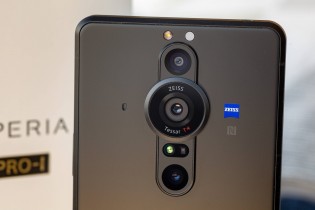 Sony Xperia Pro-I comes with a 1" type sensor and variable aperture
You've obviously been keeping track of the smartphone industry - do you like the direction it's headed when it comes to camera development? What would you like to see in focus over the next few years?
Computational video and photography are amazingly clever and that is the future, but not yet. We are seeing improvements each year, but we are a good few years away from having something that can truly emulate what a real camera with a large sensor and optics can do. My main concern is starting to happen already in the photo side where we are seeing AI enhance the photo to the point it does not resemble what is actually there. This is certainly the case with people but the whole controversy with the "Moon mode" of the Huawei P30 Pro a couple of years ago is actually a sign post of where things can easily head to and that worries me. Photography and video for me has always been about capturing a moment in time, a real moment. Yes, you can manipulate and change things in post but when you have cameras that do these things in real-time, the power of the image could easily be diminished if it no longer accurately represents that moment in time.
Related
everett2000
01 Jan 2022
mE0
Really? I've never seen a Galaxy HDR photo I've liked. Nor, indeed, a Pixel. While fine for regular use, for professional use their awful because they always, always, always take the dynamic range way too far to be edited in post. Sky isn...
everett2000
01 Jan 2022
mE0
As Sony's mobile unit is solidly in profit again and the Xperia 1iii was a bestseller in China, of all places, as well as a very strong seller in the European market, I think we should give Sony some credit for knowing their target audience, her...
Anonymous
23 Dec 2021
IJK
Thank you
Popular articles
Popular devices
Electric Vehicles