Philips S653H shows up in promo material, flaunts a metal body
George, 25 April, 2016
The Philips S653H is a 5.5-inch handset headed for official release, only it's not quite there yet. It's getting closer though, judging by some leaked official images that we're being treated to.
The S653H has a FullHD IPS display inside a sleek metal body. The company is really proud of the phone's design, as evidenced by one of the slides highlighting its 6.95mm thickness.
Philips' take on antenna bands isn't among the subtle ones. Instead, the designers took the approach of "we can't avoid those, let's make them an accent". Another prominent feature on the back is the fingerprint sensor.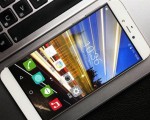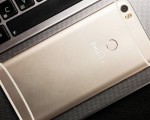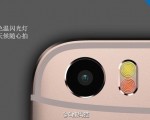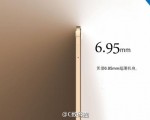 Phillips S653H leaked official images
The device is powered by the Mediatek Helio P10 chipset, with a 2GHz octa-core processor paired with 3GB of RAM. The 32GB of built-in storage is expandable via microSD. The budget nature of the smartphone is revealed by the rear camera - an 8MP unit with just 720p video recording. Another 8MP shooter takes care of selfies.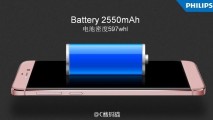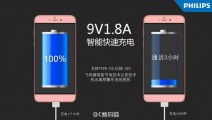 Fast charging of the 2,550mAh battery
Another slide details that the smartphone comes with a 9V/1.8A charger, enabling fast charging. The process takes place over a USB Type-C connection, but the actual battery being filled is pretty small at just 2,550mAh, for a 5.5-inch phone that is.
We're yet to see details on pricing and availability.
Related
Everyone has their own tastes SlimShaadi. I much prefer the functionality and aesthetics of Sony to any other brand - have used them all (HTC, iPhone, LG, Samsung, Xiaomi, Oppo, Panasonic etc.). The only other brand I feel somewhat comfortable with i...
doubt you even own a single philips product