PlayStation 5's expandable storage will not be enabled at launch
Peter, 06 November 2020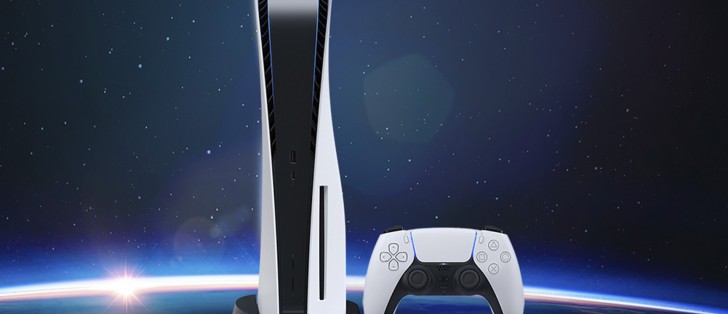 Both PlayStation 5 models feature a custom 825 GB SSD of which 667 GB are available for game installation. At first that will have to be enough as storage expansion will not be enabled at launch – instead this feature is "reserved for a future update".
The PS5 has a standard M.2 slot for SSDs, however only the latest PCIe 4.0 drives will be fast enough to match the console's internal SSD (they need to hit 5.5 GB/s, which is faster than a PCIe 3.0 x4 bus can manage). And that's not the only requirement either.
Mark Cerny, the lead designer of the console, told The Verge that drives need to be thin enough to fit inside the console (so no chunky heat sinks) and they need to be compatible with Sony's I/O controller.

Sony will do compatibility testing and should release a list of SSDs that work. For now it seems that even the drive manufacturers don't know which ones will be okay, but expect them to make some noise about it once they find out.
So, depending on how many next-gen games you buy, you may have to do some juggling. But bringing PS4 games over will not be a problem as those will work just fine off an external drive (even an HDD, as those games were designed with spinning disks in mind). Using external storage for previous generation games will be enabled from day one.
The video below will show you how to transfer your games and data from your PS4:
Microsoft took a different approach to storage expansion for the Xbox Series S and X. They have 512 GB and 1 TB SSDs, respectively, of which 364 GB and 802 GB are available for games. If you want more, Seagate is the exclusive partner that will make proprietary Storage Expansion Cards. Currently, a 1 TB version is available for $220 and there's a 2 TB card on the way.
The PlayStation 5 will be available in the US, Canada, Mexico, Australia, New Zealand, Japan and South Korea on November 12. The rest of the world will have to wait until the 19th.
Related
It is not even funny anymore. It shows that Sony slept to long and they are not ready for this Generation. Everyday we can hear/read information about problems with PS5. It is Covid it is not easy to launch anything today but still. I did not hear th...
Anonymous
08 Nov 2020
39x
Good thing is PS5 is out of stock, Sony might listed 2TB model next year.
Anonymous
08 Nov 2020
7j%
Sony Haters... ?!! Wonder how does a brand manages to get that many people's negative opinions. Does people become haters for no reason? SONY manages to do that because of their marketing decisions and policies. And no PS5 isn't trash It&...
Popular articles
Popular devices
Electric Vehicles