Poco F3 long-term review
GSMArena Team, 16 November 2021.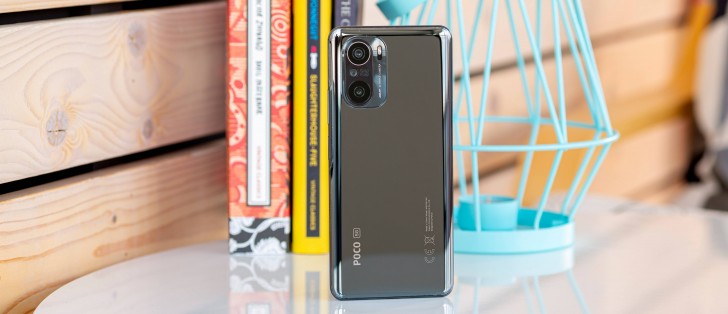 Display quality and settings
The Poco F3's display is best characterized as "fine". Not amazing, not bad, but okay. Let's expand on that a bit, shall we? While the numbers claim some decent brightness possibilities, in real-world use, when in direct sunlight, it is legible, yes, but barely. We've definitely seen better. Its other main issue is the amount of glare it's prone to, and this might actually impact sunlight legibility, too, come to think of it.
We honestly don't remember when we've last seen a smartphone screen with so many reflections. There are much worse offenders in the cheap laptop space when it comes to glare, but this has to be one of, if not the most glare-prone smartphone we've ever reviewed long-term.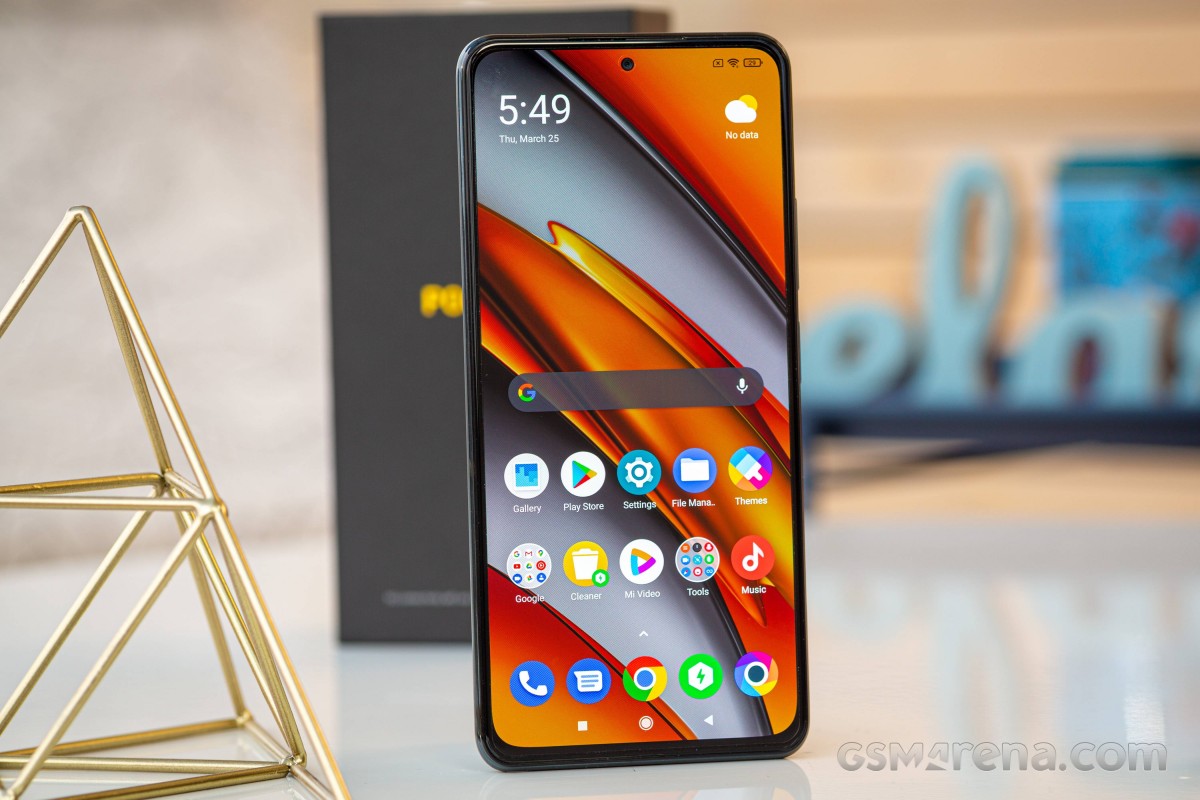 That said, compared to most phones, it's only about 10-20% worse at this, so it's not by a huge margin, but it was definitely always visible throughout our use. No smartphone screen is glare-free, but we assume there's a certain amount you can tolerate without even noticing it. The Poco F3 definitely broke that barrier for this reviewer, but your mileage will definitely vary according to how sensitive you are to this.
The point here is that numbers don't always tell the whole story, and while for indoor spaces the F3 definitely gets bright enough for any amount of light, outside on bright sunny days, we've seen better performers recently - though it has to be said that all of those are more expensive. On the flip side, the Poco F3 has the rare AMOLED panel we've handled recently that actually goes dim enough on its lowest brightness setting, and this is a blessing for using it in pitch darkness. For some reason, these days, a lot of the cheaper AMOLEDs can't pull this off, but this one can, and we were happy to see that.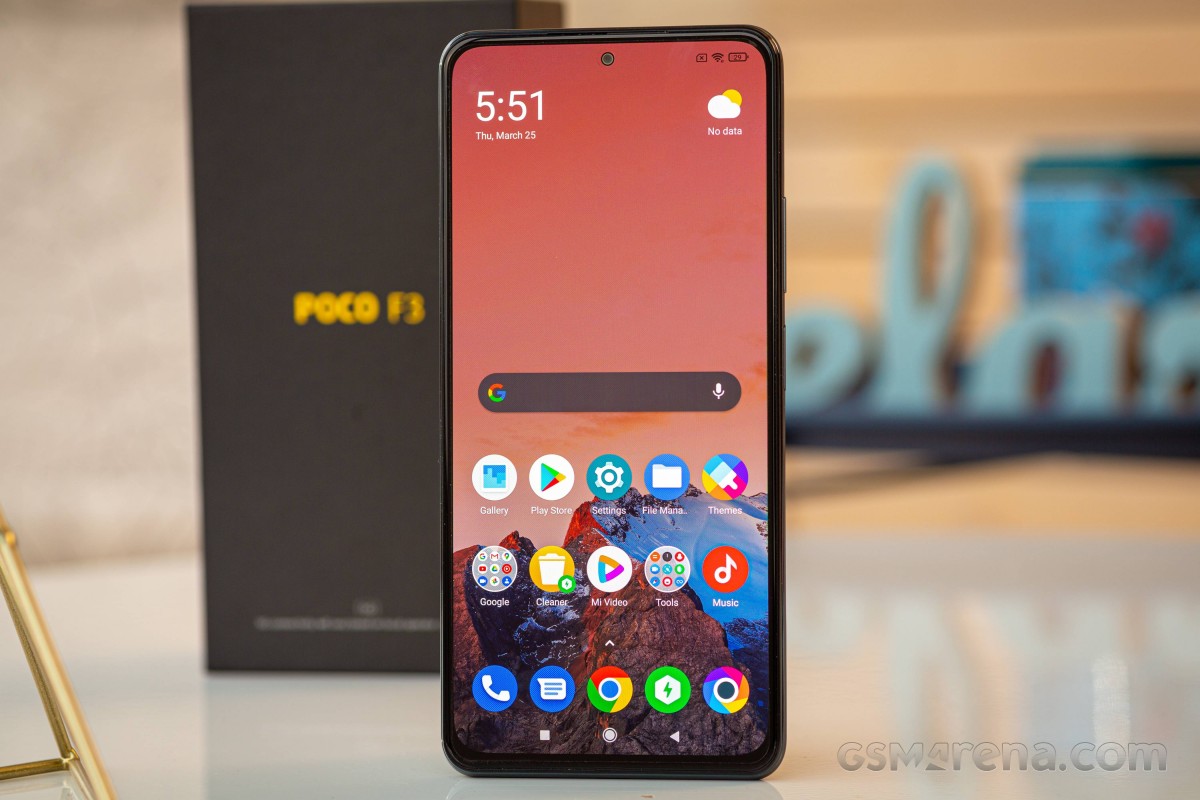 Also, the auto-brightness curve has been entirely flawless for our preferences, we don't remember ever having to manually adjust it. We're continuously happy to see these auto-brightness curves getting better and better across the industry in the past couple of years or so, regardless of any phone's price point. The Poco F3 also seems to have an additional ambient light sensor on its back, because it responds very quickly to changes in ambient light that happen in that direction too. This was initially only a feature on the top of the line flagships, but it's nice to see it trickle down to flagship killers like this one.
The usual display settings are all there, including a bunch of Color scheme options, of which the default, called Vivid, is the one we used since it promises to adjust the colors based on the content that's displayed. An additional toggle lets the phone adjust the colors to the ambient light too, and then you can pick from a color wheel or three presets for color temperature. We normally go for Warm, and we did that here too because both the Default preset and the Cool one feature whites that are way too blue.
The Advanced settings portion of the Color scheme settings lets you tweak things further, picking between a bunch of color spaces, including sRGB and P3, as well as manually adjusting RGB levels, the hue, saturation, value, contrast, and gamma. We think this is by far the most customizable Color scheme menu we've ever seen, so it's very unlikely that you won't find something that works for you, no matter how picky you may be.
Reading Mode
MIUI's blue light filter, called Reading Mode, is present here too, and in its fullest most recent incarnation, which makes it the most customizable blue light filter we've ever seen (although it's not unique to the Poco F3, basically every device running MIUI 12.5 or later should have the exact same thing). You get Classic Reading Mode, which does what most other blue light filters do, and, of course, there's a color temperature slider too for you to pick how warm you want the colors to become.
But then, there's Paper mode, which also changes the texture of the display, making it more or less paper-like depending on how you want it (there's a slider for this too). Finally, Paper mode can employ full colors or "Light colors" or even go black and white. It's mind-boggling how many choices you get here, and we wish all blue light filters would be like this. Oh, and of course the filter can be scheduled too - automatically based on sunrise/sunset or with a custom schedule you pick.
Always-on display
The Poco F3 has an always-on display, and it too is insanely customizable (spot a trend here?). This is a feature of MIUI 12.5, and you get the full experience on the Poco F3. There are many designs to pick from; you can customize most of them to your liking, and the AOD is also schedulable to only be active between certain hours.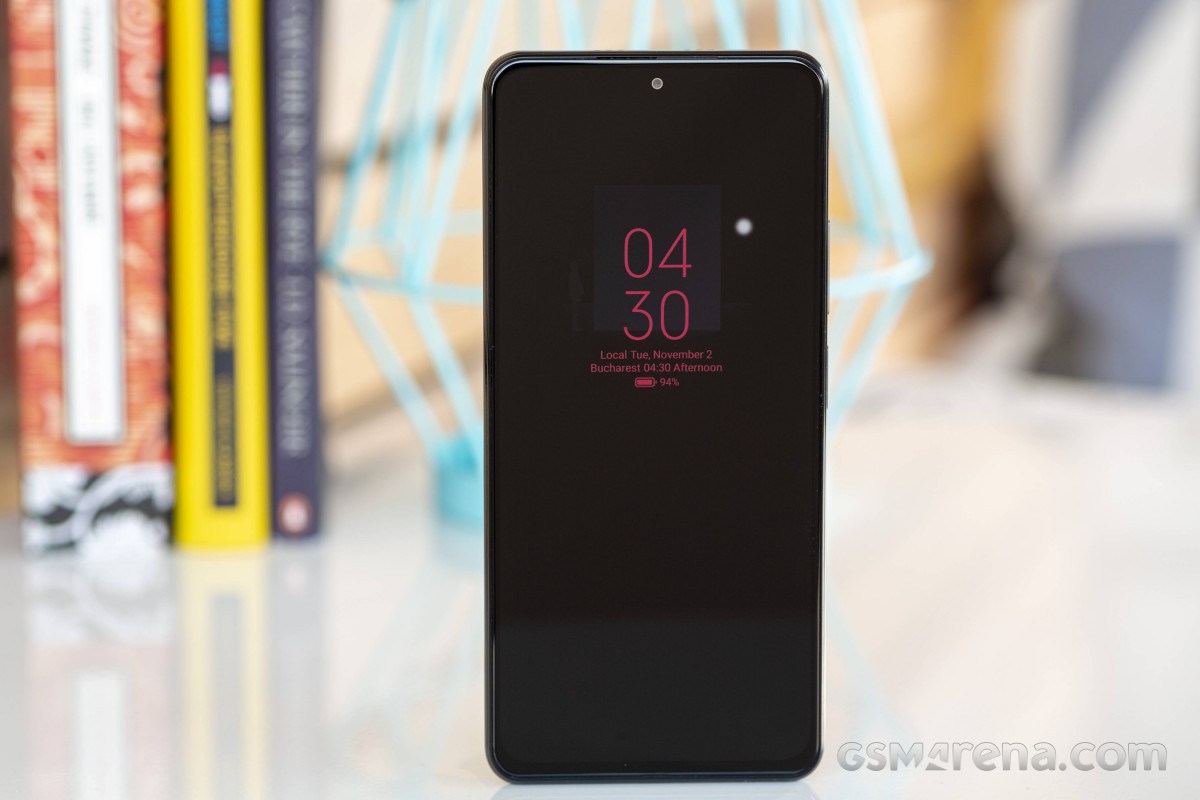 Text color is customizable for a lot of the designs, with a lot of options, and you get to pick whether you want the battery capacity and notification icons to be shown.
All in all, we'd definitely rate the AOD experience in MIUI 12.5 as among the best out there at the moment, so you won't be left wanting.
Refresh rate
The Poco F3 has two refresh rate options, 60 Hz and 120 Hz, although when picking the latter, it doesn't mean it will always be at that specific level. Instead, there's some very rough around the edges switching going on, with 120 Hz at work throughout system apps and system UIs, and reverting to 60 Hz when showing static images for battery life purposes. In the Recents menu or in Picture-in-picture mode, it goes for 90 Hz instead. Additionally, when you are in video apps like Netflix, YouTube, Prime Video, and the likes, you're only getting 60 Hz.
That's definitely not the smartest auto-adjusting refresh rate system out there on the market, but it's probably good enough for most people. Seemingly the main selling point for being able to go more granular is to save even more battery, but as you'll see in the Battery life section of this review, the Poco F3 does very well with that as it is.
The 120 Hz refresh rate of the screen is paired with a 360 Hz touch sampling rate, which is not as high as the Mi 11 and Mi 11 Ultra's 480 Hz, but is still incredibly high and beats most other smartphones out there. The refresh rate and touch sample rate work together to bring you a very smooth experience, as detailed in the Performance section below.
Performance, smoothness
The Poco F3 uses last year's flagship chipset, which has been rebranded as Snapdragon 870 in a smart marketing move intending not to make it feel old. This may seem controversial since the F2 Pro, for example, used a very similar chipset in 2020, but in real-life use, the thing is most people for most mundane things probably wouldn't be able to tell any difference compared to the Snapdragon 888.
And aside from (we assume) being more expensive than the 870, the 888 also doesn't do great when it comes to the sustained performance/heat production ratio, so maybe picking the 870 has at the same time allowed Poco to save some money and some headaches in designing proper cooling and tweaking throttle thresholds.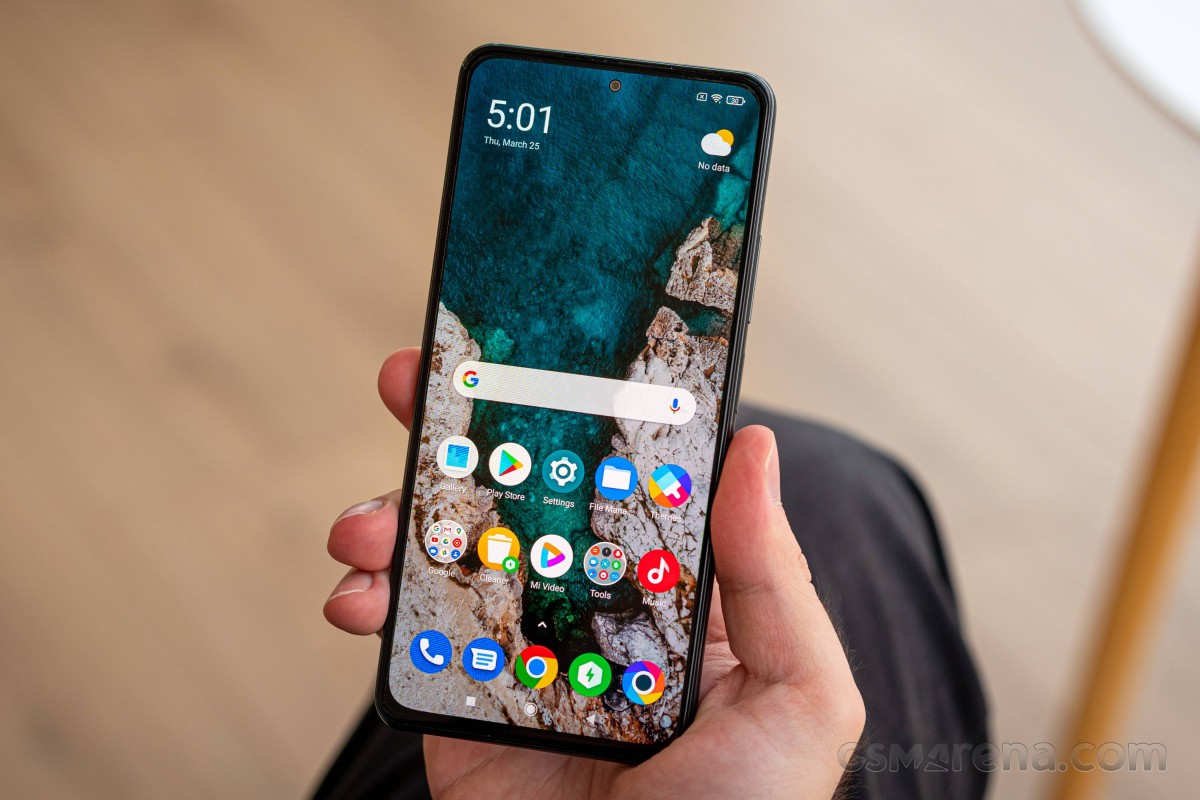 Obviously, this isn't the fastest phone around. It can't be. But unless you really want to push it with the most demanding games, it will seem incredibly fast no matter what you do with it, minute after minute, day after day. Just from the point of view of performance alone, we never felt like we were not using a flagship device while we had the Poco F3 for this review.
It's a very similar story when it comes to smoothness. Our current reigning champ on that entirely subjective metric is still the Mi 11, of all the Android phones we've had for a long-term review, but the Poco F3 is not far behind. It's definitely on par with the Samsung Galaxy S21 Ultra, if not pulling slightly ahead, and just look at that price difference! So for the price you're paying, the Poco F3 is probably the best smoothness bang for your buck at this particular point in time. It also helps that it performs very well too.
If, for some reason, the RAM amount the phone comes with isn't satisfactory for your needs, you can now also "add" 3GB of RAM by occupying storage. This is off by default, but you can flip the switch to On if you want, in Settings. We doubt this works as advertised, so we guess it's suitable for some very niche cases or apps.
Battery life
Battery life on the Poco F3 has been very good. With our use case (detailed below), we've always managed to get at least 5 hours of screen on time in a day with around 20-ish percent of the battery remaining at the end. And aside from one weird outlier day (portrayed in the first screenshot below), we've actually always achieved more than 6 hours. That's a lot, but not necessarily record-breaking for a device that's been reviewed long-term. A lot of times, however, we saw even 7 or 8 hours of screen on time with the same use, and we'd call that a great result.
We wouldn't call the Poco F3 a two-day phone unless your use is way less intensive than ours, but we think for most people it should get through one day just fine - although if you spend most of your time out and about on mobile data, the screen on time numbers will inevitably drop, and the more the phone hunts for signal in bad areas, the more they will go even lower. That's just the usual disclaimer, we were very happy with the Poco F3's endurance overall.
Our use case involves 12-17 hour days of use with primarily Wi-Fi 6 connectivity, an hour or two on 5G, about an hour of phone calls, Bluetooth and location always on, an hour or two of listening to podcasts or music through true wireless earbuds, and about half an hour to an hour of GPS navigation with Waze or Google Maps.
There's no wireless charging, which really is no surprise considering the 'flagship killer' positioning and the history of such devices omitting flourishes like this. The wired charging is nothing special (unless your previous phone was a Samsung, in which case you'll be positively surprised), but we'd call the charging time very adequate indeed for the price point here.
The Poco F3 goes from empty to full in just under an hour, which is still a very commendable result. We never felt the need to do quick top-ups during the day, but if you're so inclined, you won't be disappointed by how fast they replenish the battery. It's not going to be a constant "wow" either, like with 120W charging, but so far, that's only featured in more expensive offerings anyway. Some similarly priced handsets do fare better than the Poco F3, but the difference isn't as wildly noticeable.
This review is extremely inaccurate. The screen is not the best around, but is for sure a lot better than "fine", it's an Samsung E4 super amoled. Performance in this phone is awesome, I can throw any game at it and it runs smoothly. C...
Is there any news about 90fps in miui 13?
Same, i bought it about 2 weeks ago and i either dont recieve my messenger messages or they come later on, also battery drains very fast, im thinking of sending the phone back and getting an Iphone X or a72 instead