Poco X5 review
GSMArena Team, 6 February 2023.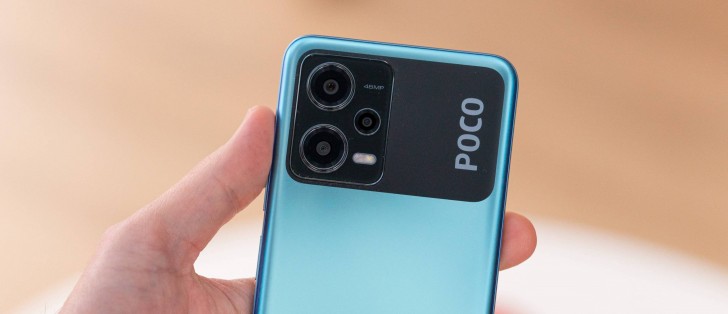 48MP primary camera, 8MP ultrawide, 13MP selfies
The Poco X5 has a standard-issue 2+1 camera system on its back that consists of a 48MP primary unit, an 8MP ultrawide and a basic 2MP 'macro' camera. A 13MP front-facing camera offers above average resolution for your selfies.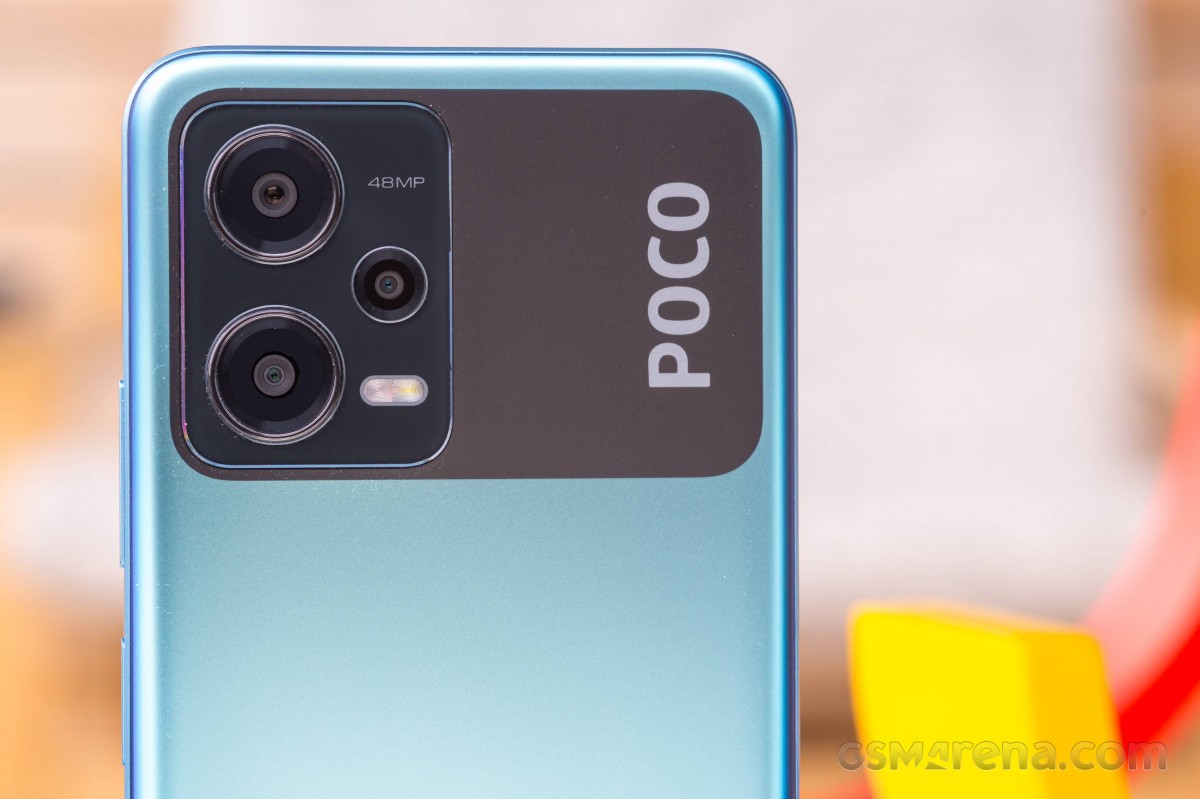 The main camera is based on the OmniVision OV48B sensor - one of the earlier 4-cell (Quad Bayer) designs by the company. It has 0.8µm pixels and an 1/2.0" optical format. In front of it is a lens of unspecified equvalent focal length (but with slightly narrower coverage than most) and an f/1.8 aperture.
The utlrawide camera uses an 8MP OmniVision sensor with a 1/4.4" optical format and 1.0µm pixels. The fixed-focus lens is specified to cover a 118-degree field of view and has an f/2.2 aperture.
The selfie camera has the Samsung 3L6 sensor peeking through the punch hole in the display. The 13MP imager has a 1/3" optical format and 1.12µm pixels and is mated with a fixed-focus lens with a 26mm equivalent focal length and an f/2.45 aperture.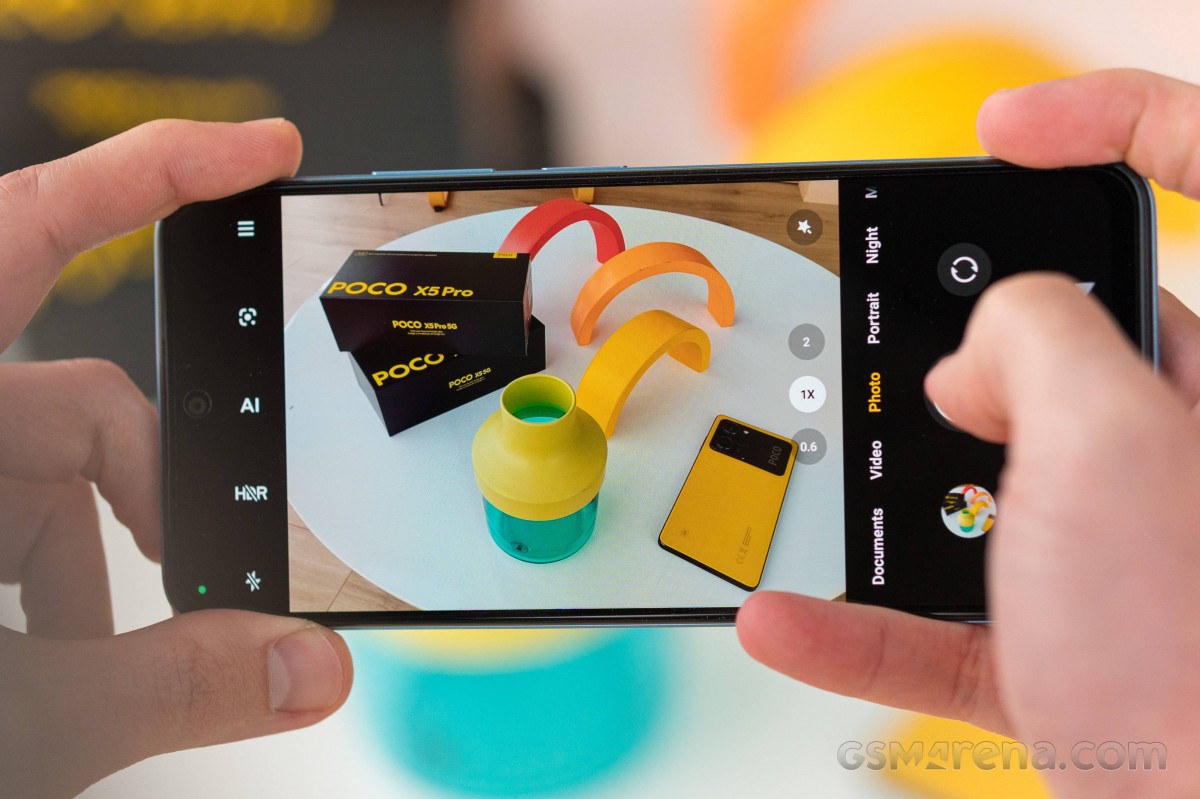 The camera app on the Poco X5 is essentially the same one you'd find on any current MIUI phone. The basics are business as usual - switching between modes is done by swiping left and right, and all available modes but Macro are on this rolodex. Zoom level shortcuts are available on the viewfinder, as well as a Beautification button.
On the opposite end of the viewfinder, you have a flash mode switch, an HDR switch (which, annoyingly, the phone will default to Off every time you access the camera app), an AI toggle, and a magic wand with beauty effects and filters. You'll find some more options behind a hamburger menu, including the Macro mode plus the shortcut to the settings.
There is a Pro mode for the two 'regular' rear cameras (not the macro, though). You can use up to 30s shutter speed (0.8s for the ultrawide) and ISO up to 6400 (1600).
Daylight photo quality
As mentioned above, the Poco X5 persists in disabling the Auto HDR toggle, meaning you need to remember to enable it every time, or at least in more demanding lightling. Even so, since the two available options are 'Auto' and 'Off', you can't really force it on and there are occasions where small changes in framing can influence whether the Auto will kick in or not.
We shot the same scenes on the main camera with it in Auto (which, again, doesn't necessarily mean that HDR was actually applied) and with it switched off. Having said all that, the differences between the results obtained in the two modes are minimal anyway, so it's more of a UI peculiarity than a real practical issue.
The Poco X5 images out of the main camera are okay, but not without their flaws. While detail is respectable and well in line with what any other 12MP image can resolve, noise is particularly high and you can even see it at fit to screen magnification, with pixel-peeping only making it that more obvious.
HDR or no HDR, dynamic range is fairly limited, with sharp roll-off to black and white at the extremes. White balance is mostly dependable, though outdoor scenes can be a little cool on occasion. Saturation is pretty great.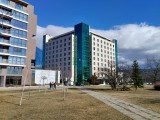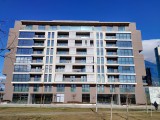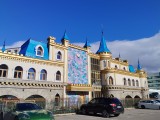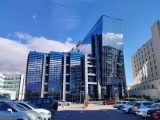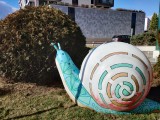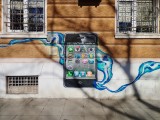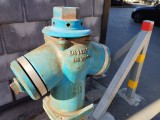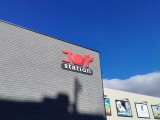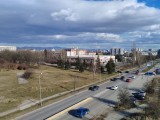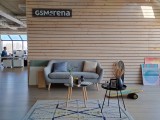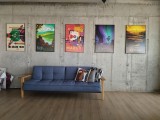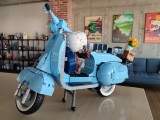 Daylight samples, main camera (1x), Auto HDR on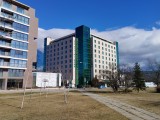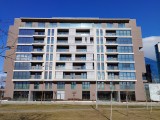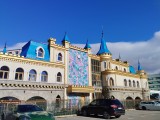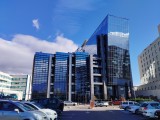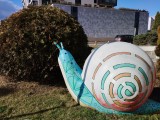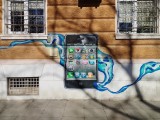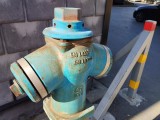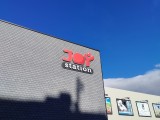 Daylight samples, main camera (1x), Auto HDR off
Shots at the nominal 48MP resolution don't show any extra resolved detail. Instead, they make the same detail bigger and, with that, also the already prominent noise. As an added bonus they take up 2.5-3x more space.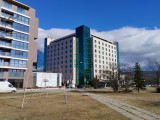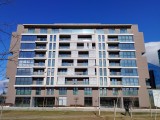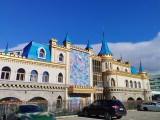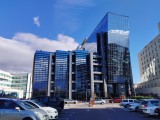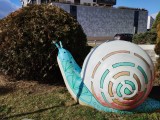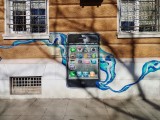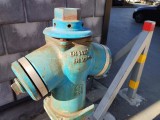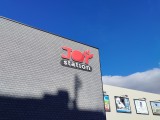 Daylight samples, main camera (1x), 48MP
The 2x zoom level will get you sharper detail at what is essentially the same magnification as the 48MP mode. Noise will be even more in your face still, and there'll be a general pixelated look.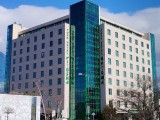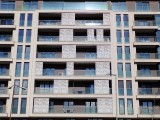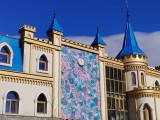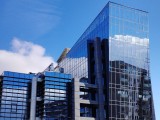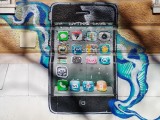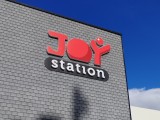 Daylight samples, main camera (2x)
The ultrawide's results are similarly unremarkable in isolation, but mostly adequate for the class. Detail is decent for the 8MP, though again noise is very noticeable, whether it's in the darker areas or in the skies. The narrow dynamic range is more or less to be expected. On a positive, white balance is dependable and colors are nice.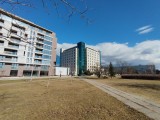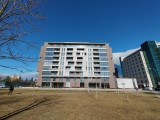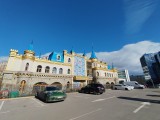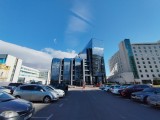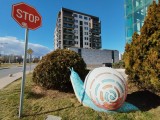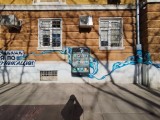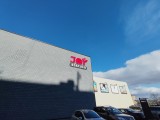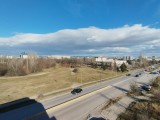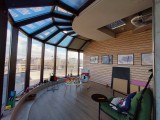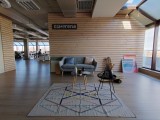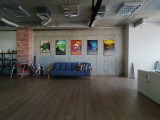 Daylight samples, ultrawide camera (0.6x)
Low-light photo quality
There's no Auto Night mode action on the Poco X5 like there is on higher-end Xiaomis and the Auto HDR situation remains the same as in daylight. You're probably going to want to make sure it's engaged for night-time shooting in order to get the most of contrasty scenes with deep shadows and point light sources, though you're not guaranteed to get the HDR, as previously stated - the fourth and sixth samples could have really used some, but the phone didn't think so.
Still, with expectations now adjusted for the more demanding conditions, the X5's output isn't half bad. You will get soft and noisy shadows, and you will get some blown out highlights, but ultimately the dynamic range and the rendition of the tonal extremes is very reasonable, particularly so for the price range. Some loss of color saturation can be seen in scenes with cooler lighting, while warmer light sources will make images lean heavily into orange, but it's, once again, an acceptable showing.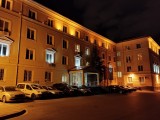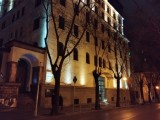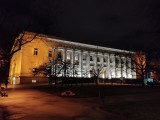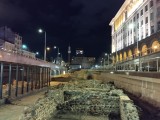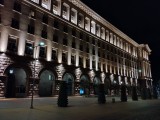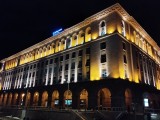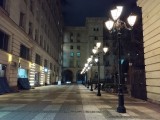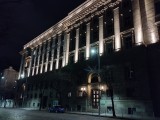 Low-light samples, main camera (1x), Auto HDR on
While HDR application isn't at your discretion, Night mode is and it does make a difference. It improves the tonal development in the shadows and highlights, making for a more balanced exposure. It also helps dial down the warmth in scenes with troublesome lighting. We did observe some softness and unusual, distracting grittiness in some scenes, but still Night mode generally helps.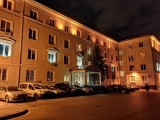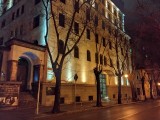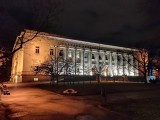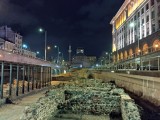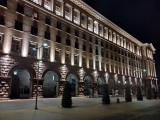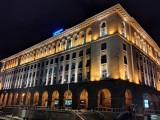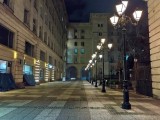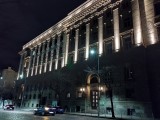 Low-light samples, main camera (1x), Night mode
At 2x zoom you're getting neither HDR, nor Night mode, so you can expect some harsh contrast. The phone often wouldn't acquite proper focus when shooting in such conditions and when it did, noise is an issue.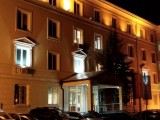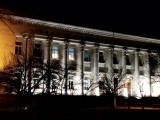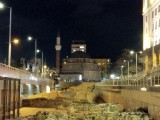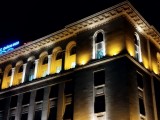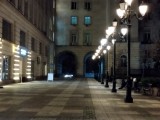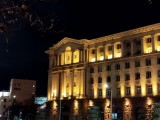 Low-light samples, main camera (2x), Auto HDR on
The ultrawide isn't a miracle worker and produces rather meh results. We'd call these usable in a pinch, but only at fit to screen magnification, though even then their flaws are more or less apparent - generall softness, noise, loss of saturation.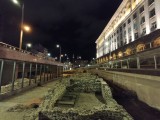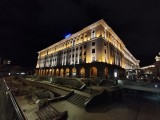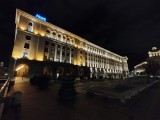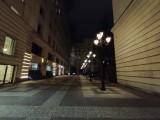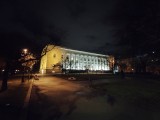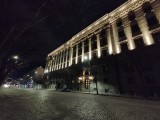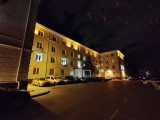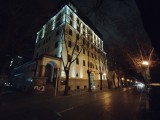 Low-light samples, ultrawide camera (0.6x), Auto HDR on
Once you're done with the real world samples, head over to our Photo compare tool to see how the Poco X5 stacks up against the competition.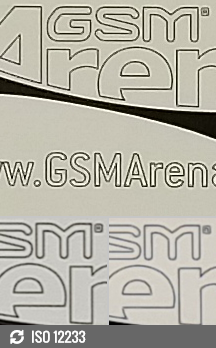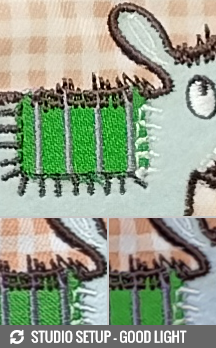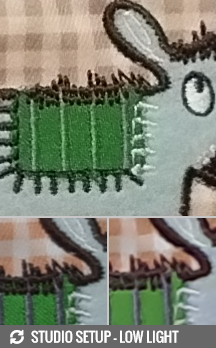 Poco X5 against the Motorola Moto G72 and the Galaxy A33 in our Photo compare tool
Closeups
The X5's closeup capabilities are about on par with other similar 2MP implementations and that's to say not very good. You might enjoy the image in the viewfinder when shooting it and then possibly on the phone's screen too, and that's something. But more thorough examination reveals there's not a whole lot of detail in theses, noise and pixelation are easy to spot and dynamic range is pretty narrow.
Portrait mode
Portrait mode is, in fact, quite good on the Poco X5 - almost surprisingly so. It does an excellent job with subject detection and the default blur level is just right making for a very convincing rendition.
Selfies
The HDR implementation is the same for selfies and the phone defaults to an HDR off state. We persevered and re-enabled it every time, and got okay results for dynamic range even in challenging backlit situations. Pretty much regardless of light amount and quiality, however, these images tend to be relatively noisy (detailed too, on a positive note), while even modestly dim indoor scenes introduced a bit of a softness - not terrible, but noticeable.
Video recording
The Poco X5 records video up to 1080p at 30fps with any of its cameras - the Snapdragon 695 can take most of the blame for the limited video capabilities. You still get to enable h.265 encoding if you'd like to save space, since the 1080p 30fps clips do come in at relatively generous 20Mbps (sound is in stereo, at 192kbps).
Video quality out of the main camera isn't too great in absolute terms, but you could call it adequate given the hardware, limited resolution and the phone's class. You get high contrast , but limited dynamic range at the extremes. Detail is decent, albeit strongly sharpened. White balance leans a touch cold, though saturation is on point.
The ultrawide's footage a notch worse, exhibiting relatively strong softness, lower contrast and washed out colors. White balance is closer to target, for what it's worth.
In low light, the main camera's footage is pretty noisy, but not entirely too soft. Dynamic rance is pretty narrow, however, and there's a notable drop in color saturation.
The ultrawide's low-light perforamance in video recording is best described as poor.
It's a bit hard to tell whether there's electronic stabilization and it's bad, or there isn't any at all. For what it's worth, there's a crop when capturing video compared to the stills coverage, but that doesn't necessarily mean the crop is used for that. In any case, video capture while walking will result in shaky clips (and it's not just because of the wind) and even if you're just trying to point the phone in a constant direction, there will still be some fidgeting.
Here's a glimpse of how the Poco X5 compares to rivals in our Video compare tool. Head over there for the complete picture.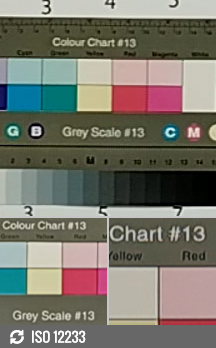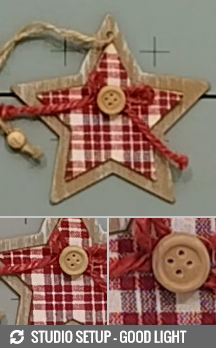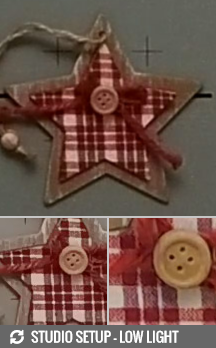 Poco X5 against the Motorola Moto G72 and the Galaxy A33 in our Video compare tool
yes you can play casual games
Snapdragon 888 is infamous for its heat problem.
Anonymous
10 Nov 2023
7km
Yes