Poll results: Samsung Galaxy S6 is Phone of the year 2015
George, 27 December, 2015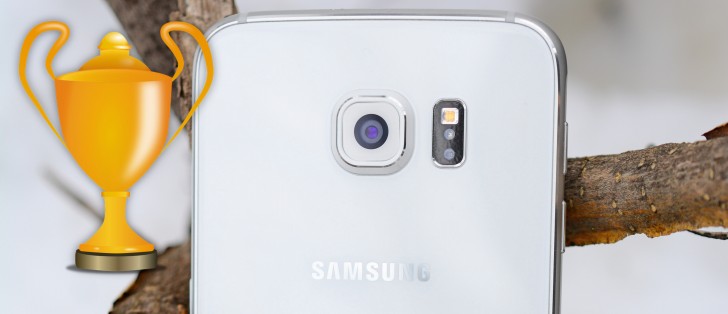 Samsung Galaxy S6 is Phone of the year 2015, as voted by you – our readers. In what can only be described as a landslide victory, the Korean flagship gathered up a third of all votes and its position was at no point in any jeopardy.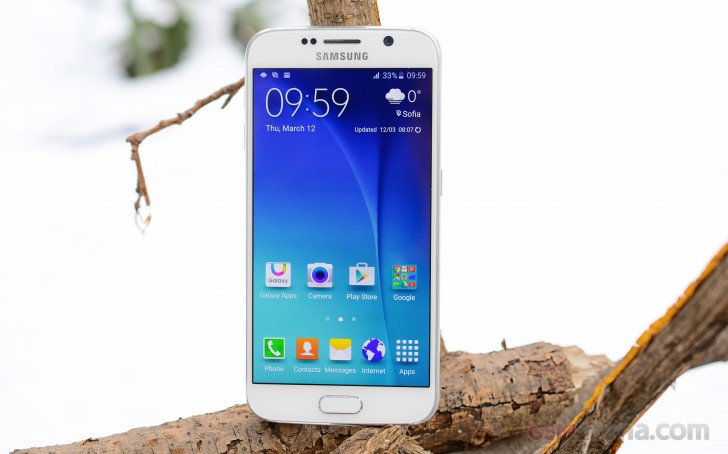 We observed a close race for the second spot though, and despite the Sony Xperia Z5's early advantage, the Apple iPhone 6s picked up some speed later on and eventually won over. In the end the two were split by a little over 1%.
The LG G4 placed fourth at a considerable distance behind the podium. One out of 10 voters picked it as their phone of the year though, which is not a bad result when you think about it. We did expect more out of the Microsoft Lumia 950, and its 8% come as a bit of a surprise, given the iconic Lumia brand and its cult following.
The LG Nexus 5X, Huawei P8 and HTC One M9+ Supreme Camera, can only qualify for an "also-ran" badge, if such were awarded. And while the Taiwanese entry is a bit obscure and Huawei is yet to establish itself properly as a brand to produce true flagships (under its name, that is), the measly 4% of the LG Nexus 5X are perhaps the biggest disappointment in our Phone of the year 2015 contest.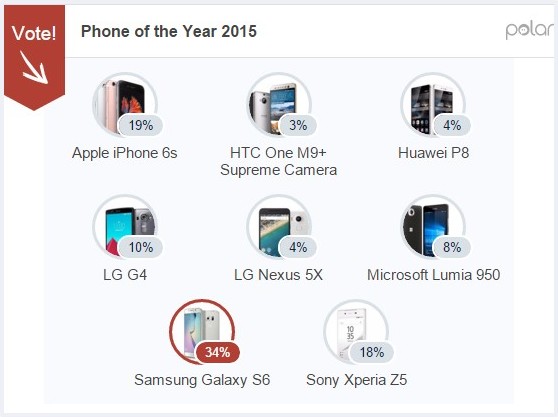 Stay tuned for round two of our yearly poll, where we will be giving you a chance to vote for the biggest and baddest in the business to determine the winner of the title Phablet of the year 2015.
Related
What do you expect us to buy? CrApple?
My friend has a s5 which is crashing all the time because of touchwiz
I meant more s4 and onwards
Popular articles
Popular devices