Quiz: Name the phones
Chip, 10 November 2017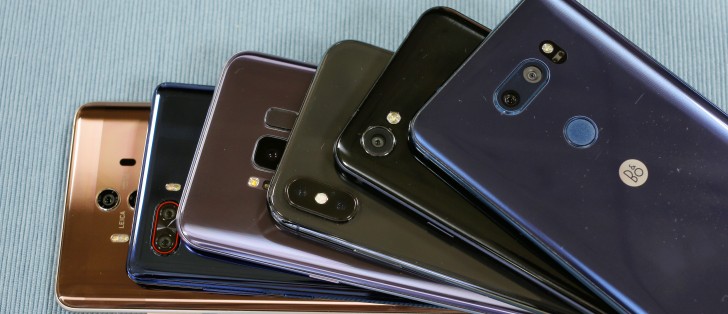 Every since the touchscreen revolution swept the mobile world, phone design has been converging and over the past few years we often hear all smartphones these days look the same.
This trend was further boosted by the adoption of the wider screens, which eat into the bezels more and more and leave less for the designers to work with. At this point your average Joe can hardly tell a Samsung from an HTC handset, or even a flagship from a mid-range device.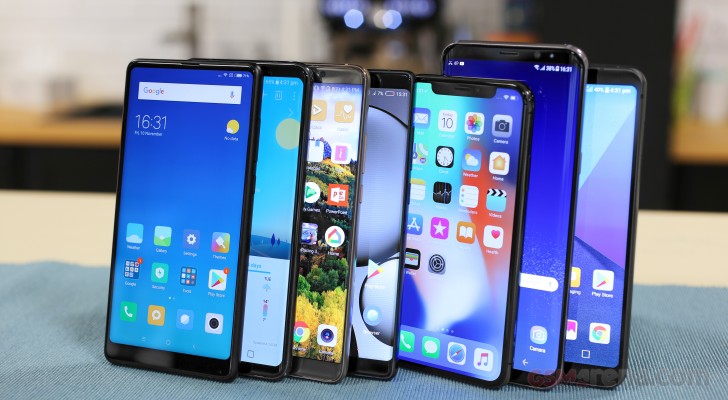 But what about more tech savvy people? You know, those that know flagships' specifications by heart, read tech news religiously to make sure they are up to speed and check every review to make sure they know what works and what doesn't.
As luck would have it the average GSMArena reader falls in that later category so we decided it would be fun to conduct a little experiment. We shot 14 handsets with trendy tall screens that and want to see if you can name them.
Here is the first batch of phones: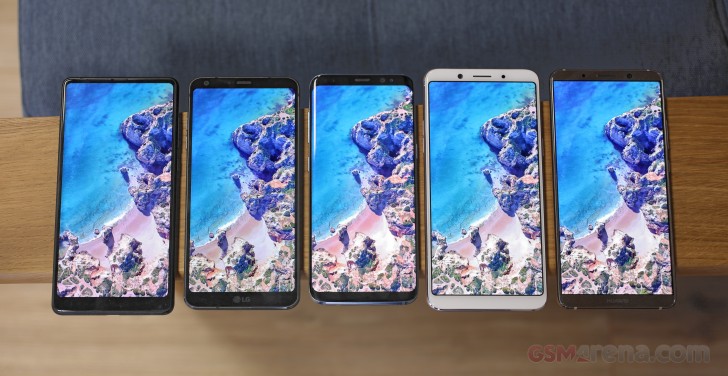 Phones 1-5 (left to right)
Here comes the second one.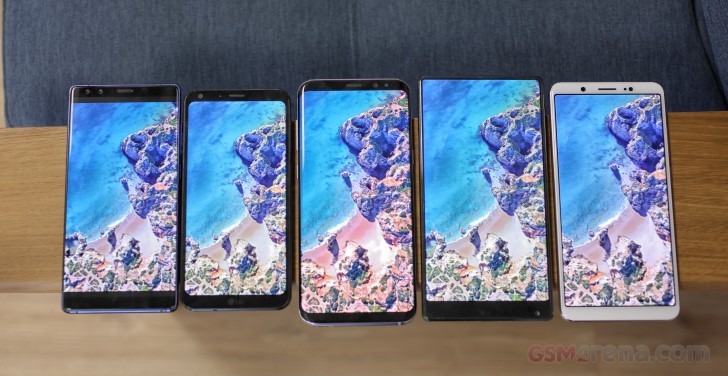 Phones 6-10
And the last set.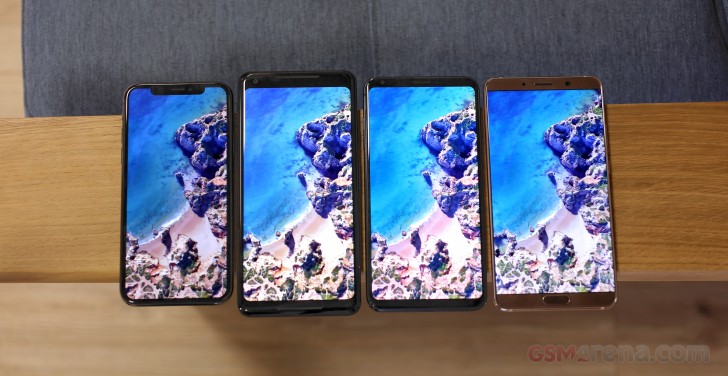 Phones 11-14
No phone appears in more than one of the shots, so these are 14 different handsets.
Too hard? You can click below to get the 14 names of the phones involved. That should eliminate quite a bit of the guesswork.
Apple iPhone X
Archos Diamond Omega / ZTE Nubia Z17s
Google Pixel 2 XL
Huawei Mate 10
Huawei Mate 10 Pro
LG G6
LG Q6
LG V30
Oppo F5
Samsung Galaxy S8
Samsung Galaxy S8+
vivo v7+
Xiaomi Mi Mix
Xiaomi Mi Mix 2
Off to the comments section then and happy guessing!
Related
This was cool. Not only was this fun, I could easily name respective OEM's . :-] .
Anonymous
16 Nov 2017
XN1
oh, lol.. sorry, different picture ahahaha.. after looking again to the picture you mean and quick google search, it's fits with Z17s or Archos Diamond Omega (both are the same) as your description. yeah, me too prefer boxy phones like iphone 4/5...
AnonD-299946
15 Nov 2017
6vT
YouÂ're talking about the pic that is overlied by the title of the article. I meant the first pic within the article just before the quiz begins. The phone IÂ'm wondering about is the 4th out of 7, right in the middle, between the Mat...
Popular articles
Popular devices
Electric Vehicles