Razer Phone review
GSMArena team, 11 November 2017.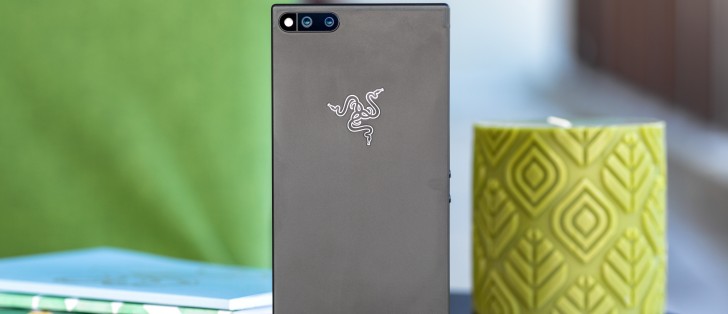 Benchmarking performance
We finally get to the main event. According to Razer, its handset is created to serve a singular purpose - be the best gaming/multimedia handset out there. A tough mission, if we ever saw one, yet Razer seemed pretty confident at the unveiling event. Synthetic benchmark numbers were even quoted, along with lofty claims, like: "The best thermal performance in a smartphone".
While the PC gaming crowd might be pretty accustomed to such cocky overstatements, on the smartphone scene, manufacturers tend to be a bit more conservative in their wording overall. The simple truth is that the number and possible variations of internal smartphone components is still nowhere near PC standards. That leaves little room for overly unexpected performance variance as a whole.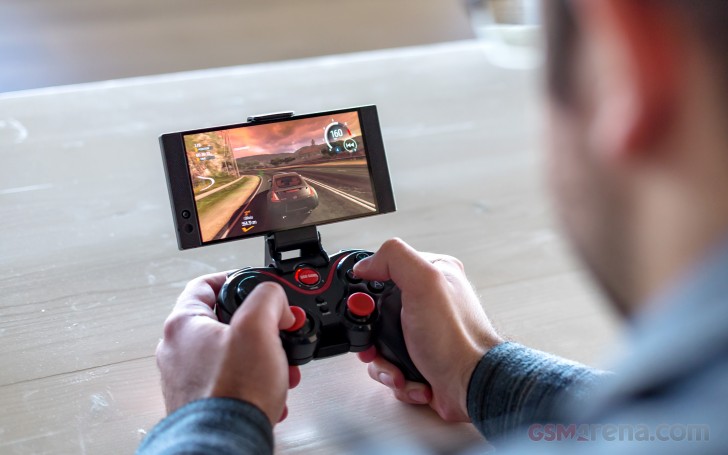 The Razer Phone is powered by the same Snapdragon 835 we have already seen and thoroughly tested in most of this year's flagship devices. Naturally, Razer decided to throw the 8GB RAM number around as well. Like we have said before, it is hardly a game-changer within the current state of the Android OS, resource management and typical mobile app loads.
Plus, when you throw a conveniently big memory figure like that in our face, you better be ready to defend your choice of storage options. In this case, only one - 64GB, which, frankly, is hardly impressive when you are pitching your product to gaming and multimedia enthusiasts.
To be fair, most of our frustration with Razer's PR likely stems from its, for lack of a better term, "gamer-friendly" approach to marketing. So, we'll give it a rest and move on to the actual benchmarks. The Snapdragon 835 chipset performs exactly as expected.
GeekBench 4.1 (multi-core)
Higher is better
Samsung Galaxy Note8
6784
Huawei Mate 10 Pro
6783
Samsung Galaxy S8+
6754
Razer Phone
6728
Xiaomi Mi 6
6719
Motorola Moto Z2 Force
6629
Huawei Mate 10
6625
Xiaomi Mi Mix 2 (MIUI 9 Beta)
6593
Samsung Galaxy Note8 (SD 835)
6590
Nokia 8
6568
Sony Xperia XZ1
6541
Google Pixel 2
6437
Google Pixel 2 XL
6428
HTC U11
6393
LG V30
6365
Samsung Galaxy S8+ (SD 835)
6301
Xiaomi Mi Mix 2
6234
Sony Xperia XZ Premium
5460
LG G6
4175
GeekBench 4.1 (single-core)
Higher is better
Samsung Galaxy Note8
1987
Samsung Galaxy S8+
1986
Razer Phone
1931
Xiaomi Mi 6
1929
Nokia 8
1925
Xiaomi Mi Mix 2
1924
HTC U11
1919
Xiaomi Mi Mix 2 (MIUI 9 Beta)
1919
Motorola Moto Z2 Force
1915
Google Pixel 2 XL
1915
Google Pixel 2
1912
Huawei Mate 10 Pro
1902
LG V30
1901
Huawei Mate 10
1882
Samsung Galaxy Note8 (SD 835)
1862
Sony Xperia XZ1
1840
Sony Xperia XZ Premium
1836
Samsung Galaxy S8+ (SD 835)
1832
LG G6
1767
No "secret sauce" or magical performance boosts in sight, but that's alright with us. Perhaps, if Razer had thrown in a Chroma-compatible logo on the back, the numbers might have been a little different.
Geekbench 4 Compute
Higher is better
Samsung Galaxy Note8
8193
Sony Xperia XZ1
8003
HTC U11
7992
Xiaomi Mi Mix 2
7853
Xiaomi Mi Mix 2 (MIUI 9 Beta)
7753
Samsung Galaxy Note8 (SD 835)
7709
Razer Phone
7584
Samsung Galaxy S8+ (SD 835)
7577
LG G6
6484
Kidding aside, more compound benchmarks, like AnTuTu paint the exact same picture. Again, don't get us wrong, it is a worthy 2017 flagship picture, but not nearly as "insane" as Razer seems to perceive it.
AnTuTu 6
Higher is better
Xiaomi Mi Mix 2 (MIUI 9 Beta)
181570
Razer Phone
179357
Motorola Moto Z2 Force
178674
Huawei Mate 10 Pro
178510
HTC U11
177343
Xiaomi Mi 6
177326
Nokia 8
175872
Huawei Mate 10
175426
Samsung Galaxy Note8 (SD 835)
175153
LG V30
174330
Samsung Galaxy S8+
174070
Samsung Galaxy Note8
172425
Google Pixel 2 XL
170407
Google Pixel 2
168648
Samsung Galaxy S8+ (SD 835)
168133
Xiaomi Mi Mix 2
160319
Sony Xperia XZ1
144462
Sony Xperia XZ Premium
144223
LG G6
143639
Huawei P10
126629
The exact same goes for Basemark OS 2.0. Since there are no surprises thus far, we will use this opportunity to comment of the allegedly amazing cooling solution. While the phone never actually throttled, at least not during our tests, it got really hot.
Basemark OS 2.0
Higher is better
Xiaomi Mi Mix 2 (MIUI 9 Beta)
3612
Motorola Moto Z2 Force
3609
Xiaomi Mi Mix 2
3578
Xiaomi Mi 6
3547
Nokia 8
3503
Razer Phone
3492
Huawei Mate 10 Pro
3425
Samsung Galaxy Note8 (SD 835)
3424
Huawei Mate 10
3415
Google Pixel 2
3387
Google Pixel 2 XL
3379
Samsung Galaxy Note8
3333
Samsung Galaxy S8+ (SD 835)
3319
Samsung Galaxy S8+
3298
Sony Xperia XZ Premium
3174
Sony Xperia XZ1
2986
HTC U11
2970
Huawei P10
2910
LG V30
2705
LG G6
2126
Using the large metal unibody as a heat spreader might very well be beneficial for cooling the internals, but this also leaves you with an unpleasantly toasty phone to hold in long gaming sessions. For many out there, especially laptop gaming fans this might be a fair trade-off. Plus, if you opt for a nice Bluetooth controller solution, like we did, it becomes a non-issue.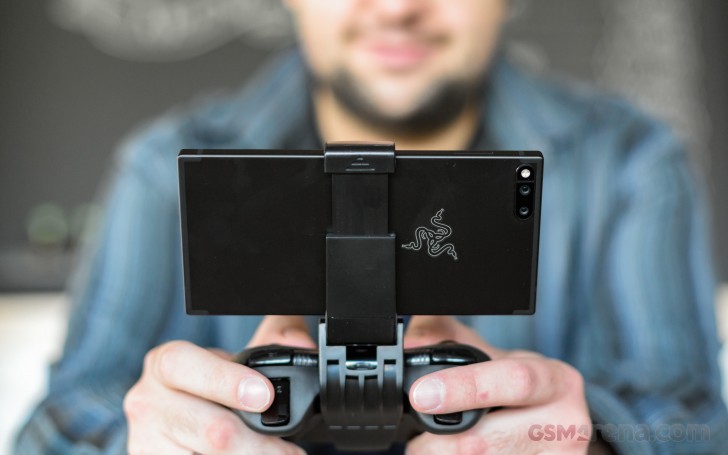 It really is a shame Razer isn't offering any such accessories of its own. At least not yet, that is. Having tactile controls is a definite advantage in most gaming situations, so, hopefully, we get to see some proper accessories soon.
Speaking of which, it is high time we moved to graphics performance, since this is what most of you likely came here to see. Plus, we do have quite a bit of actual gaming experience to share with you. But first, synthetics.
These are, well, as expected. Again, the Razer phone does not have the benefit of any mysterious new silicon. It just manages to leverage the Snapdragon 835 and its Adreno 540 GPU perfectly adequately to be on par with the competition.
GFX 3.0 Manhattan (1080p offscreen)
Higher is better
Huawei Mate 10 Pro
65
Huawei Mate 10
65
Samsung Galaxy Note8 (SD 835)
63
Razer Phone
61
Motorola Moto Z2 Force
61
Google Pixel 2 XL
61
LG V30
60
HTC U11
60
Google Pixel 2
60
Xiaomi Mi 6
59
Samsung Galaxy S8+ (SD 835)
57
Nokia 8
57
Xiaomi Mi Mix 2
54
Xiaomi Mi Mix 2 (MIUI 9 Beta)
53
Samsung Galaxy Note8
51
Samsung Galaxy S8+
50
Sony Xperia XZ Premium
50
Sony Xperia XZ1
49
LG G6
41
Huawei P10
29
GFX 3.0 Manhattan (onscreen)
Higher is better
Xiaomi Mi 6
56
Google Pixel 2
56
Huawei Mate 10 Pro
55
Xiaomi Mi Mix 2
50
Xiaomi Mi Mix 2 (MIUI 9 Beta)
49
Sony Xperia XZ1
48
Sony Xperia XZ Premium
47
Huawei Mate 10
43
Samsung Galaxy Note8
42
Samsung Galaxy S8+
40
Motorola Moto Z2 Force
40
Razer Phone
39
Samsung Galaxy Note8 (SD 835)
37
Google Pixel 2 XL
36
LG V30
35
HTC U11
35
Huawei P10
35
Samsung Galaxy S8+ (SD 835)
34
Nokia 8
33
LG G6
24
It is worth noting that, as per our usual methodology, the tests were all carried out at the native QHD resolution of the panel. This takes its toll, as expected, in on-screen rendering.
GFX 3.1 Manhattan (1080p offscreen)
Higher is better
Samsung Galaxy Note8 (SD 835)
43
Razer Phone
42
Samsung Galaxy S8+
42
Samsung Galaxy Note8
42
Motorola Moto Z2 Force
42
Xiaomi Mi Mix 2 (MIUI 9 Beta)
42
Google Pixel 2 XL
42
LG V30
41
HTC U11
41
Xiaomi Mi 6
41
Google Pixel 2
41
Samsung Galaxy S8+ (SD 835)
39
Nokia 8
39
Sony Xperia XZ Premium
39
Sony Xperia XZ1
39
Huawei Mate 10 Pro
38
Huawei Mate 10
38
Xiaomi Mi Mix 2
37
LG G6
26
Huawei P10
22
GFX 3.1 Manhattan (onscreen)
Higher is better
Google Pixel 2
43
Sony Xperia XZ Premium
41
Xiaomi Mi 6
41
Sony Xperia XZ1
40
Huawei Mate 10 Pro
35
Xiaomi Mi Mix 2
32
Xiaomi Mi Mix 2 (MIUI 9 Beta)
32
Huawei P10
30
Samsung Galaxy S8+
23
Samsung Galaxy Note8
23
Huawei Mate 10
23
Razer Phone
22
Motorola Moto Z2 Force
22
Google Pixel 2 XL
21
Samsung Galaxy Note8 (SD 835)
20
LG V30
19
HTC U11
19
Samsung Galaxy S8+ (SD 835)
18
Nokia 8
18
LG G6
12
GFX 3.1 Car scene (1080p offscreen)
Higher is better
Nokia 8
32
Razer Phone
25
Samsung Galaxy S8+
25
Samsung Galaxy Note8 (SD 835)
25
Samsung Galaxy Note8
25
Sony Xperia XZ Premium
25
Motorola Moto Z2 Force
25
Xiaomi Mi 6
25
Xiaomi Mi Mix 2
25
Xiaomi Mi Mix 2 (MIUI 9 Beta)
25
Google Pixel 2 XL
25
Sony Xperia XZ1
24
LG V30
24
HTC U11
24
Google Pixel 2
24
Samsung Galaxy S8+ (SD 835)
23
Huawei Mate 10 Pro
22
Huawei Mate 10
21
LG G6
16
Huawei P10
14
GFX 3.1 Car scene (onscreen)
Higher is better
Google Pixel 2
26
Sony Xperia XZ Premium
25
Sony Xperia XZ1
25
Xiaomi Mi 6
25
Xiaomi Mi Mix 2
24
Xiaomi Mi Mix 2 (MIUI 9 Beta)
24
Huawei Mate 10 Pro
21
Huawei P10
16
Razer Phone
15
Motorola Moto Z2 Force
15
Samsung Galaxy S8+
13
Samsung Galaxy Note8 (SD 835)
13
Samsung Galaxy Note8
13
LG V30
13
HTC U11
13
Huawei Mate 10
13
Google Pixel 2 XL
13
Samsung Galaxy S8+ (SD 835)
12
Nokia 8
12
LG G6
8.5
We also can't help but remember a few benchmark numbers Razer shared on stage at the unveiling.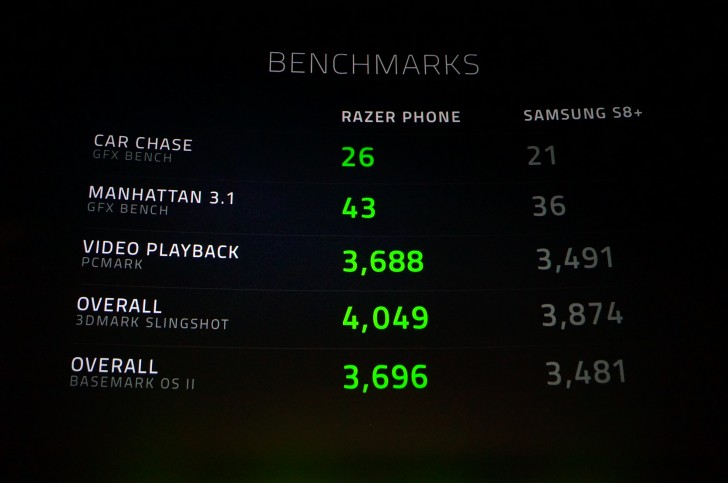 Hopefully, this doesn't come off as senseless bashing, since it isn't intended as such. Synthetics are far from exact science and a quick glance at one of the big online score databases proves you can stretch these scores a lot in both directions on any hardware.
Basemark ES 3.1 / Metal
Higher is better
Samsung Galaxy Note8
1268
Huawei Mate 10 Pro
1183
Huawei Mate 10
1142
Samsung Galaxy S8+
1111
Samsung Galaxy Note8 (SD 835)
875
Google Pixel 2 XL
874
Razer Phone
868
Motorola Moto Z2 Force
867
Xiaomi Mi 6
861
LG V30
860
Nokia 8
855
Sony Xperia XZ1
853
Sony Xperia XZ Premium
842
Google Pixel 2
839
HTC U11
836
Samsung Galaxy S8+ (SD 835)
817
Xiaomi Mi Mix 2 (MIUI 9 Beta)
742
Xiaomi Mi Mix 2
739
Huawei P10
716
LG G6
541
In real world terms, the Razer Phone is not any better or any worse at performing these artificial tasks than the Samsung Galaxy S8+. And it would probably be in Razer's best interest to ease off on the convenient numbers and lofty claims at least a bit if it plans to stick around on the mobile scene and build a respectable image.
But, what happened to the promise of ultra-smooth 120Hz goodness? Valid question and one we made sure to test thoroughly. Besides getting to play games at work, we did actually pinpoint what we think are a few interesting details about the new ULTRAMOTION display.
From the very get-go Razer mentioned 120Hz on stage, we have been incredibly suspicious of the claim. Firstly, however, we have to give credit where credit is due, Razer definitely managed to optimize its Android UI to take full advantage of the variable, high-refresh rate panel. Every motion looks buttery smooth.
And it's not just system animations. Every scroll on a web page instantly results in a rendering fps hike all the way up to 120 fps and an incredibly sharp scroll effect. No blurring or tearing whatsoever. Browsing on the Razer Phone is a great experience, even if most multimedia content online is still played back at 30 fps. Plus, every intermittent moment before the hardware manages to react to the motion and ramp up the fps count, everything remains perfectly smooth as well, thanks to the variable refresh rate.
As for the suspicion part, it mostly stems from our fairly extensive experience with Android and the fact that it is simply not adapted to handle anything beyond 60 fps. And it's not necessarily that the Adreno 540 is not powerful enough to push all the frames, it's just that most of the existing app ecosystem, including game engines, is not designed to work under such conditions. Perhaps a second "Project Butter" will happen at some point to make that a reality, but currently, Razer is stuck in a mostly unfavorable early-adopter position.
This is Arena of Valor - one of the games Razer showcased on stage, as a title specifically optimized to take advantage of the Razer Phone's hardware. The little green frame counter is actually a built-in debug function, which was incredibly convenient and ensured our tests were as accurate as possible.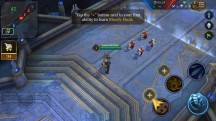 Arena of Valor hitting 40-ish fps at QHD
At native resolution, the game only managed to get as high as 50 fps on occasion. Far from the 120 mark, required to saturate the full 120Hz refresh potential of the panel. So, our first instinct was to lower resolution.
We briefly touched on this in the software section, but to re-iterate, the Razer Phone has two sets of resolution and frame rate/refresh rate controls. One of these is in the display settings menu and affects the resolution of the entire OS and the refresh rate cap of the panel. The other is within Game Booster and can be set on a per-app level.
After a lot of experimenting, we discovered these seem to be separate from one another. So, in order to avoid weird small window glitches or touch input problems, we advise you to change them in sync. To give the chipset the best possible chance, we set the CPU frequency to the max 2.36 GHz, left the 120 fps cap and proceeded to lower resolution.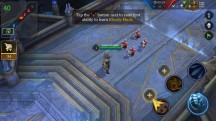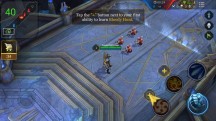 Arena of Valor at 1080p and 720p
All that work and literally no fps gain. That can only mean one thing - the game engine is just not designed to push any more frames. Bummer.
How about Gear.Club - another title Razer ships with its Phone pre-installed. Well, with it, we did manage to get higher fps readings in the 75 range, but again, literally no change with resolution.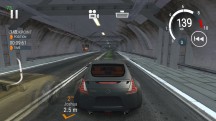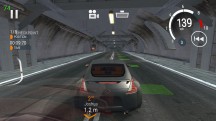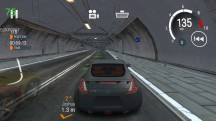 Gear.Club at QHD, 1080p and 720p
Still, we count that as progress, since it does prove engines differ from one another in their fps cap. On to the Google Play store then and the top games chart to start the hunt. Asphalt 8? No, not really.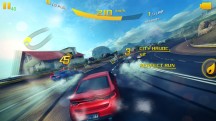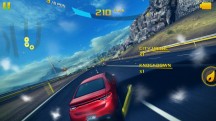 Asphalt 8 at QHD, 1080p, hitting 40-ish fps
DeadTrigger2? Perhaps the Razer likes zombie-mashing better. No, 40-ish cap again, regardless of resolution.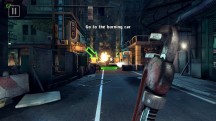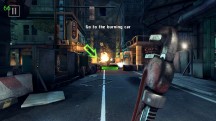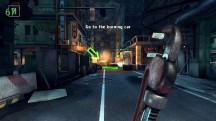 DeadTrigger2 at QHD, 1080p and 720p
OK, perhaps we are going about this the wrong way. Maybe these heavy 3D games are purposefully built with more restrictions in place to ensure performance. So, we tried some simpler graphics titles.
CrossyRoad can easily do 60 fps, but not any more. We tried mixing things up in the settings department one more time, just in case. So, we left the system at QHD and only changed the internal game render resolution through Game Booster. Still no luck.
OK, enough teasing, in case you were wondering, yes, games capable of pumping out 120 fps do exist. Alto's Adventure is one of them and it looks even better with the extra fluidity of motion. Sadly, it's not something we can show you, since we would have to record the footage at 120 frames and you would have to watch it on a 120Hz monitor. So, you have to take our word for it. Once you try high refresh rate gaming, especially on a variable refresh rate platform, you never want to go back.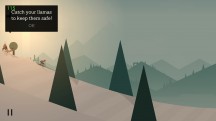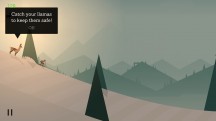 Alto's adventure hitting 120 fps
Another title we managed to find was BADLAND2. Out of all the games we tested, it also behaved most like a PC title, as in, lowering the resolution actually helped it keep 120 fps easily and more comfortably.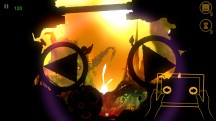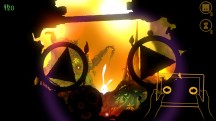 BADLAND2 can go up to 120fps as well
All things considered, Razer's coveted headlining feature for the Razer Phone, the 120Hz refresh rate, is far from a game-changer at this point in time. Actually taking full advantage of it is a wild goose chase. To prove our point further, we went one step deeper down the rabbit hole and tried to find other titles from the studio that made Alto's Adventure, hoping to stumble on some consistency. Unfortunately, even that is not a foolproof strategy, since Leap On! only went as high as 70 fps.
We also looked into remote play for some of our favorite PC games on the Razer Phone to potentially take advantage of the high refresh rate. A couple of solutions do exist, like Nvidia's Game Stream with a compatible client (Moonlight). Unfortunately, all the apps we checked out are currently capped at 60 fps for one reason or another. Perhaps, we'll see how things evolve over the following months. Here's hoping Razer releases a solution of its own, perhaps accompanied by a gamepad accessory for the best possible experience.
Still, even in its current flawed state, we see potential in Razer's ULTRAMITION panel. It is an important early effort to spearhead high refresh rate gaming on mobile devices. If the PC realm is anything to go by, it is a good and logical upgrade path to explore in the future. Definitely one mobile gamers will eventually come to appreciate.
I've had this phone for a year and I haven't had a single problem with it. IMO the main reasons to buy this phone (at the time) were the sound quality, GUI responsiveness, stock Android, and the fact it looks different from other phones. These ...
s-pen pusher
18 Jan 2019
PMT
4 months after purchase and the charger stopped working. 5 months after purchase the screen developed an issue, which i found upon research online that it is common with this phone- half the screen freezes and would not respond until you reboot the p...
Anonymous
20 Sep 2018
jaG
I love this phone, since having this phone i was only able to update once and only update the apps (which i love). The performance on the phone is awesome!!!