Realme 2 and 2 Pro coming to Indonesia
Ro, 25 September 2018
After the successful launch of Realme 2 in India, the company is looking to expand its operation in Indonesia as well. At least according to what seems to be Realme's official Instagram account.
The phone will be coming to Indonesia on October 9 and it will be getting a proper launch event.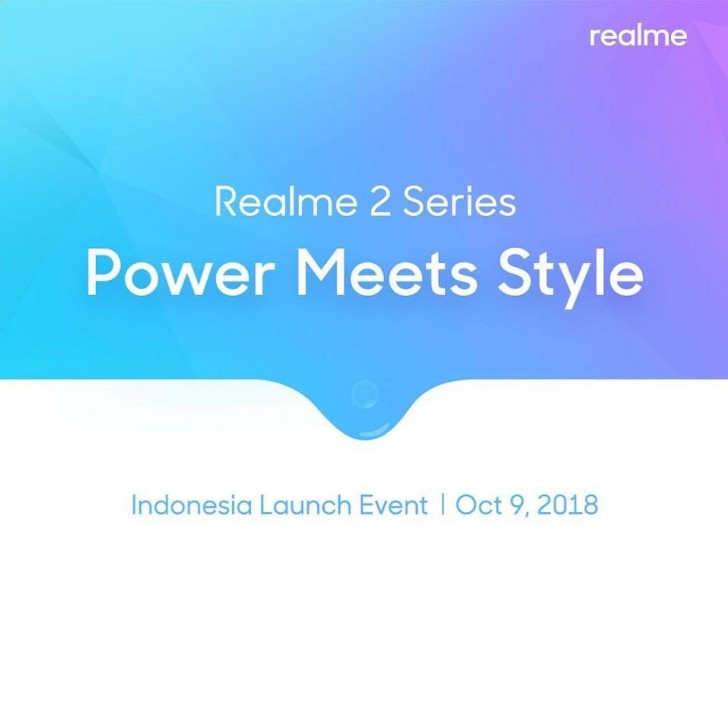 However, judging by the teardrop-shaped notch from the image above, it's probably safe to assume that the teaser is not just about the Realme 2 but the Realme 2 Pro as well. Besides, the teaser says "Realme 2 Series" implying there's more than one phone to expect here.
Related
Many will fall in line at the onset of the event to buy such a phone.
Woow what a big news.. Indonesia is waiting.. Hehehe
RealMe 1 : Helios P60 (counterpart of SD 660!) with 1080p+ RealMe 2 : Garbage SD 450 with 720p+ Not to mention slower 4G modem. and they're the same base price (9000 INR) They didn't even wait a year to segregate and bump up the price....
Popular articles
Popular devices