Realme 5s review
Hristo Zlatanov, 06 Dec 2019.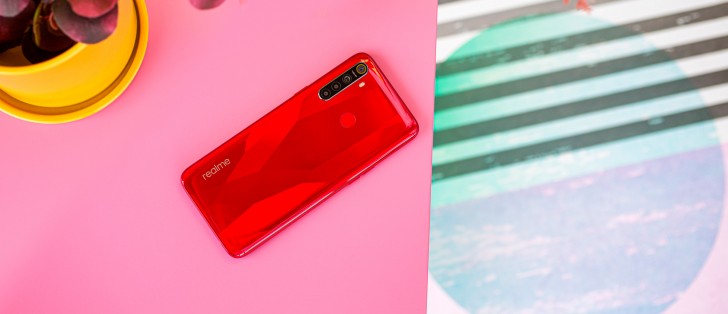 Design
The design hasn't changed much or at all for that matter. It still incorporates a plastic body and Gorilla Glass 3 for the display. The plastic body, however, does imitate glass (for the back panel) and anodized aluminum (for the side frame) quite well. The frame and the back panel meet without creating a gap, making it pleasant to hold. Also, ergonomics-wise, the phone does feel pretty well in hand.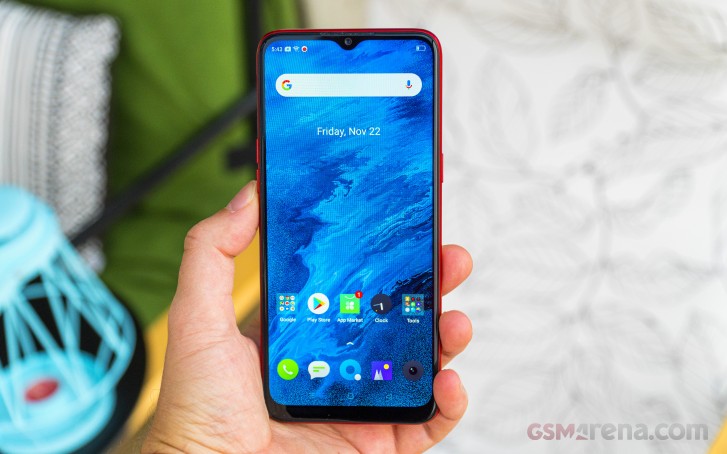 What's new here is the flashy red color called Crystal Red. Other than that, the design is just about the same - identical shape, identical weight and identical dimensions.
Which also means that we get decent bezels all around with the bottom one being the biggest as you'd expect. There's also the rather small notch peeking on top of the screen - not as obtrusive as some other implementations.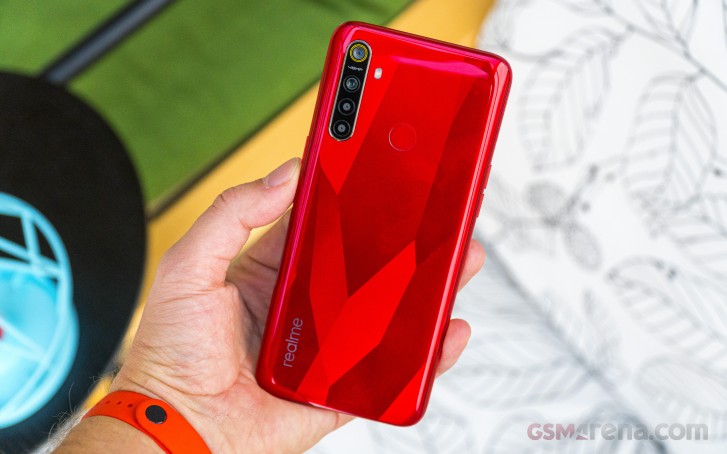 Going around the sides, we find the pleasantly deep and clicky power button on the right side and volume up and down keys on the left frame. The bottom side houses the 3.5mm audio jack, the microphone and the loudspeaker grille flanking the dated microUSB port in the middle.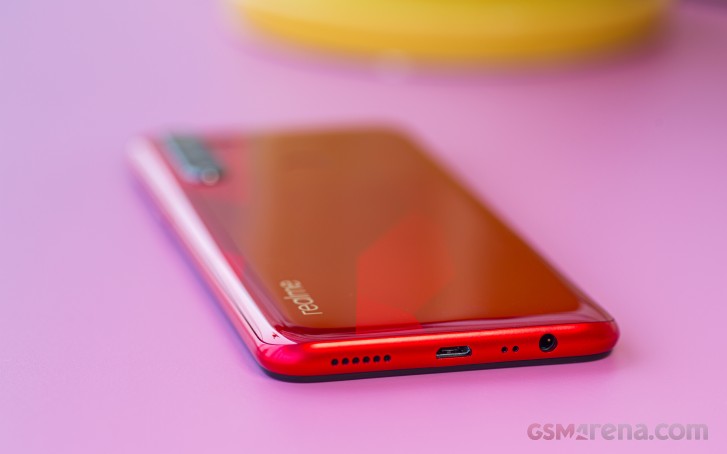 The back side of the handset features a vertical camera alignment in the upper left corner, which isn't sticking out too much either. We find the bulge much less obtrusive as other solutions out there. The fingerprint reader placement, on the other hand, is less than ideal. It's a tall phone, and the scanner is just a tad too high for a normal reach, assuming you are holding the phone in the lower half. People with longer than average fingers, or bigger hands in general, probably wouldn't mind.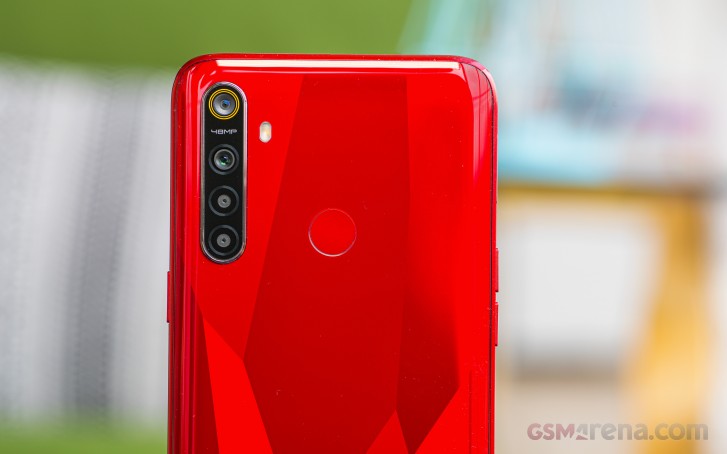 All in all, it's a well-built device, especially considering the price tag and the fact that plastic is the main choice of material here shouldn't worry you. It's the norm in this segment, and besides, the Crystal Red version looks stunning. And the fingerprint reader placement isn't all too bad either; we just think it would take some time getting used to for users with average-sized hands.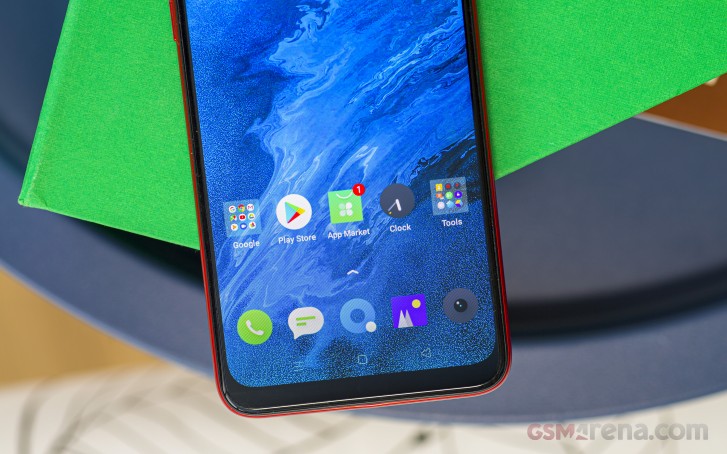 Here's a 360-degree spin to take a closer look at the phone and its glorious Crystal Red gradient.
Not, if U want to cover the camera lens, U need to buy it from third party.
The cover case given with realme 5s can protect the camera lens from scratches or not