Realme 9 5G (India) hands-on review
GSMArena Team, 20 June 2022.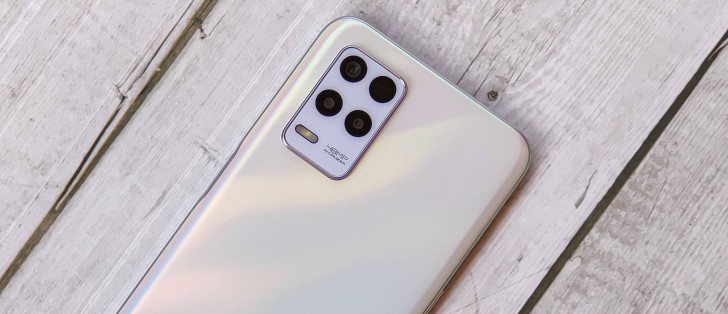 Software
The Realme 9 5G runs Realme UI 2.0 out of the box, which is a familiar sight. Unfortunately, it sits on top of the older Android 11, which is not ideal.
The overall UI has a particularly distinctive look and feel to it, but all the while doesn't stray too far away from the AOSP look. Clean, usable and straightforward.
That doesn't mean that it's light on customization, though. The themes, icons, colors, notification shapes, layouts, text font, and size are all freely customizable.
Behavior is also deeply customizable and configurable-everything from a simple choice of button or gesture navigation to advanced motion shortcuts and gestures.
Realme UI 2.0 has no shortage of what it deems "convenience tools".
Performance
Realme has always been about offering the best possible value, which is particularly hard to do in the budget price segment where the Realme 9 5G resides. Arguably one of the best features of the Realme 9 5G is how it combines desirable specs with an aggressive price point. Notably, the MediaTek Dimensity 810 chipset, which Realme managed to fit into an INR 15,000 MSRP.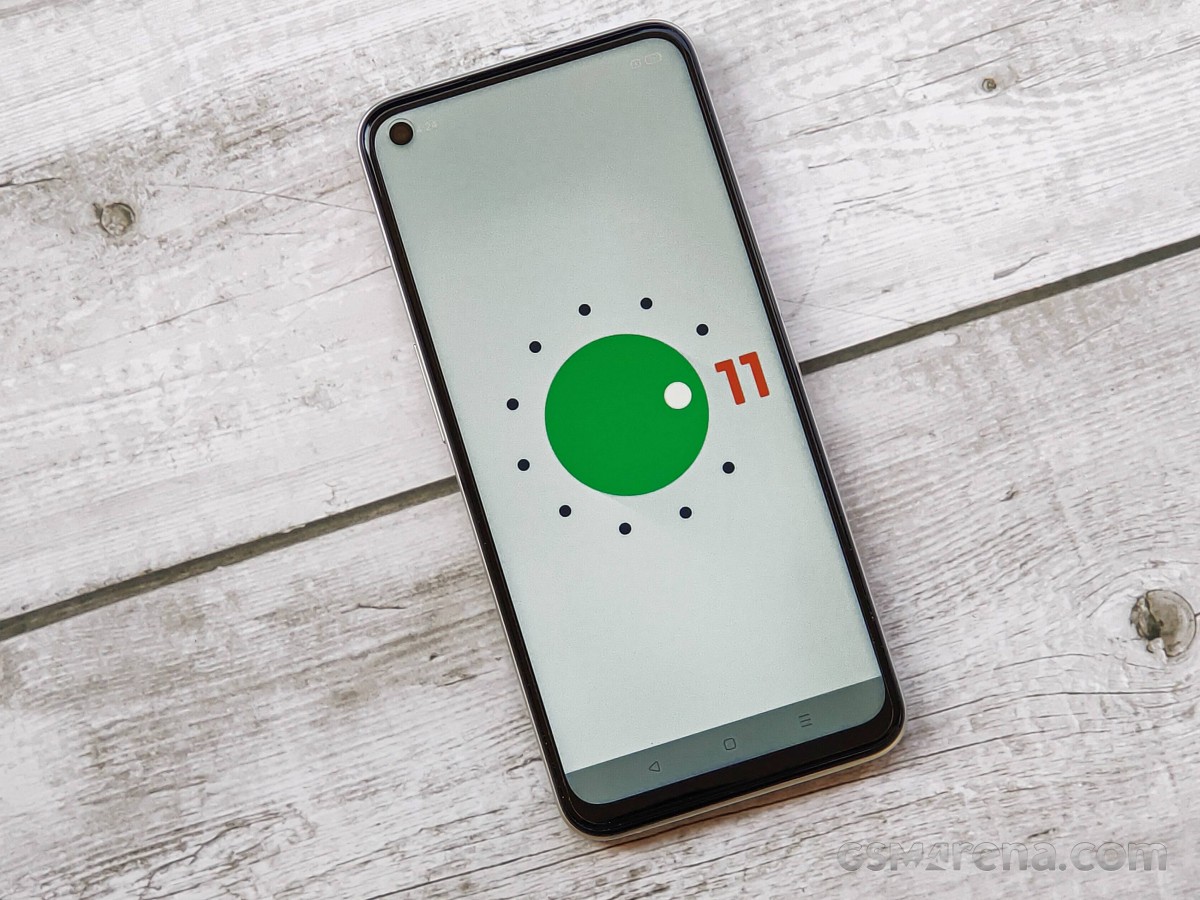 Looking at the competition, the Realme 9 5G deserves praise for that alone, since the Dimensity 810 is about as good of a chipset you can get for that price. The efficient 6nm chip packs a 2x2.4 GHz Cortex-A76 & 6x2.0 GHz Cortex-A55 CPU configuration and a Mali-G57 MC2. Also, it excels in the connectivity department with SA/NSA 5G support on both SIM slots, dual-band Wi-Fi ac, Bluetooth 5.1 with LE and aptX HD, and GPS with A-GPS, GLONASS, GALILEO, BDS, QZSS to name just a few highlights.
The Realme 9 5G combines the Dimensity 810 with either 4GB of LPDDR4x dual-channel RAM and 64GB of UFS 2.1 expandable storage or a higher-tier 6GB/128GB variant. Our review unit is the latter higher-end model.
The Realme 9 5G also supports RAM expansion or virtual RAM of either 2GB, 3GB or 5GB. It is on by default and set at 2GB, making for a total of 8GB of "RAM" in our unit.
Let's kick things off with GeekBench and some CPU testing where the Dimensity 810 excels and mostly towers above the competition. The MediaTek G96 is probably its closest competitor when it comes to pure CPU prowess, but that chip can't compete with the rest of the feature set on the Dimensity 810.
GeekBench 5 (multi-core)
Higher is better
Realme 8i
1886
Realme 8s 5G
1842
Poco M4 Pro
1836
Realme 9 5G
1823
Poco M4 Pro 5G
1797
Realme 8 5G
1784
Xiaomi Redmi Note 11 Pro
1729
Samsung Galaxy A22 5G
1719
Realme 8
1690
Xiaomi Redmi Note 11
1662
Motorola Moto G50
1620
Xiaomi Redmi Note 10
1599
Realme 9i
1581
Samsung Galaxy A22
1372
Xiaomi Redmi 10
1294
Samsung Galaxy A32
1277
Motorola Moto G30
1265
Samsung Galaxy A03s
889
Samsung Galaxy A13
588
GeekBench 5 (single-core)
Higher is better
Realme 8s 5G
616
Realme 9 5G
610
Poco M4 Pro 5G
597
Realme 8 5G
569
Samsung Galaxy A22 5G
560
Realme 8i
539
Xiaomi Redmi Note 10
534
Realme 8
533
Poco M4 Pro
523
Xiaomi Redmi Note 11 Pro
511
Motorola Moto G50
505
Realme 9i
384
Xiaomi Redmi Note 11
376
Samsung Galaxy A22
376
Xiaomi Redmi 10
361
Samsung Galaxy A32
361
Motorola Moto G30
306
Samsung Galaxy A03s
179
Samsung Galaxy A13
153
AnTuTu is a more compound benchmark that considers things like memory performance and incorporates graphical tests. The Realme 9 5G is almost leading the pack here as well. While the Realme 8s 5 G is outpacing it even at current, depreciated pricing, the newer Realme 9 5G seems to have it beat for value.
AnTuTu 8
Higher is better
Realme 8s 5G
329661
Realme 9 5G
302136
Realme 8 5G
302059
Realme 8
298328
Poco M4 Pro 5G
296721
Realme 8i
293507
Xiaomi Redmi Note 11 Pro
261309
Samsung Galaxy A22 5G
242155
Realme 9i
229368
Xiaomi Redmi Note 11
228044
Xiaomi Redmi Note 10
218788
Samsung Galaxy A22
185358
Samsung Galaxy A32
174332
Motorola Moto G30
170968
Samsung Galaxy A13
122822
Samsung Galaxy A03s
103465
Looking at graphical benchmarks next and GFXBench in particular, we remind you that comparing numbers across different devices is only feasible with offscreen rendering since lower resolution phones like the Samsung Galaxy A22 and Motorola Moto G50 have an "advantage" in onscreen runs due to their lower HD+ native display resolution.
GFX Car Chase ES 3.1 (onscreen)
Higher is better
Realme 8
18
Samsung Galaxy A22
16
Motorola Moto G50
15
Realme 9 5G
14
Realme 8s 5G
14
Realme 8 5G
13
Poco M4 Pro 5G
13
Motorola Moto G30
13
Xiaomi Redmi Note 11 Pro
12
Samsung Galaxy A22 5G
12
Poco M4 Pro
12
Realme 8i
11
Samsung Galaxy A32
8.1
Xiaomi Redmi Note 10
7.9
Realme 9i
7.3
Xiaomi Redmi Note 11
6.8
Samsung Galaxy A03s
5.5
Samsung Galaxy A13
5.2
GFX Car Chase ES 3.1 (offscreen 1080p)
Higher is better
Realme 8
20
Realme 9 5G
16
Realme 8s 5G
16
Poco M4 Pro 5G
16
Motorola Moto G50
16
Realme 8 5G
15
Realme 8i
14
Xiaomi Redmi Note 11 Pro
14
Samsung Galaxy A22 5G
14
Poco M4 Pro
14
Xiaomi Redmi Note 10
9.3
Samsung Galaxy A32
9.3
Samsung Galaxy A22
9.3
Realme 9i
8.2
Xiaomi Redmi Note 11
8
Motorola Moto G30
7.3
Samsung Galaxy A13
6.2
Samsung Galaxy A03s
3.5
The Realme 9 5G and its Mali-G57 MC2 GPU clearly hold their ground very well in all of these tests. If you are after the best possible GPU performance with no regard for other additional features, though, the older vanilla Realme 8 might just be a slightly better bet. Its MediaTek Helio G95 chipset is well known for having a beefier GPU in the Mali-G76 MC4.
GFX Manhattan ES 3.1 (onscreen)
Higher is better
Motorola Moto G50
53
Samsung Galaxy A22
30
Realme 8
29
Motorola Moto G30
26
Realme 9 5G
25
Realme 8s 5G
24
Poco M4 Pro 5G
23
Realme 8i
22
Realme 8 5G
22
Xiaomi Redmi Note 11 Pro
22
Samsung Galaxy A22 5G
21
Poco M4 Pro
21
Xiaomi Redmi Note 10
15
Realme 9i
14
Samsung Galaxy A03s
14
Samsung Galaxy A32
13
Xiaomi Redmi Note 11
12
Samsung Galaxy A13
8.3
GFX Manhattan ES 3.1 (offscreen 1080p)
Higher is better
Realme 8
33
Motorola Moto G50
29
Realme 9 5G
27
Realme 8s 5G
27
Poco M4 Pro 5G
26
Realme 8 5G
25
Realme 8i
24
Xiaomi Redmi Note 11 Pro
24
Samsung Galaxy A22 5G
24
Poco M4 Pro
24
Realme 9i
23
Xiaomi Redmi Note 10
17
Xiaomi Redmi Note 11
15
Samsung Galaxy A32
15
Samsung Galaxy A22
15
Motorola Moto G30
14
Samsung Galaxy A13
9.4
Samsung Galaxy A03s
7.9
GFX Manhattan ES 3.0 (onscreen)
Higher is better
Realme 8
48
Samsung Galaxy A22
42
Motorola Moto G50
40
Realme 9 5G
39
Poco M4 Pro 5G
37
Realme 8 5G
35
Xiaomi Redmi Note 11 Pro
34
Motorola Moto G30
34
Realme 8i
33
Poco M4 Pro
33
Samsung Galaxy A22 5G
31
Realme 8s 5G
28
Xiaomi Redmi Note 10
21
Samsung Galaxy A32
21
Realme 9i
20
Samsung Galaxy A03s
19
Xiaomi Redmi Note 11
18
Samsung Galaxy A13
14
GFX Manhattan ES 3.0 (offscreen 1080p)
Higher is better
Motorola Moto G50
65
Realme 8
53
Realme 9 5G
41
Realme 8s 5G
41
Poco M4 Pro 5G
40
Realme 8 5G
38
Realme 8i
37
Xiaomi Redmi Note 11 Pro
37
Poco M4 Pro
37
Samsung Galaxy A22 5G
32
Xiaomi Redmi Note 10
24
Samsung Galaxy A32
24
Samsung Galaxy A22
24
Realme 9i
23
Xiaomi Redmi Note 11
21
Motorola Moto G30
20
Samsung Galaxy A13
16
Samsung Galaxy A03s
11
Finally 3DMark paints a very similar picture with the Dimensity 810 outperforming other competitors in the price bracket, sans for the Helio G95 in the older Realme 8.
3DMark SSE ES 3.1 (offscreen 1440p)
Higher is better
Realme 8
2610
Realme 9 5G
2574
Realme 8s 5G
2567
Samsung Galaxy A22 5G
2391
Xiaomi Redmi Note 10
1471
Samsung Galaxy A22
1361
Realme 9i
1339
Samsung Galaxy A32
1323
Xiaomi Redmi Note 11
1316
Motorola Moto G30
1185
Samsung Galaxy A13
886
3DMark SSE Vulkan 1.0 (offscreen 1440p)
Higher is better
Realme 8
2639
Realme 9 5G
2441
Realme 8s 5G
2439
Samsung Galaxy A22 5G
2257
Samsung Galaxy A22
1383
Xiaomi Redmi Note 10
1372
Samsung Galaxy A32
1371
Realme 9i
1291
Xiaomi Redmi Note 11
1267
Motorola Moto G30
1142
Samsung Galaxy A13
931
3DMark Wild Life Vulkan 1.1 (offscreen 1440p)
Higher is better
Realme 8
1486
Poco M4 Pro 5G
1232
Realme 8s 5G
1231
Realme 9 5G
1228
Realme 8 5G
1104
Samsung Galaxy A22 5G
1104
Realme 8i
1102
Xiaomi Redmi Note 11 Pro
1101
Poco M4 Pro
1099
Samsung Galaxy A22
691
Samsung Galaxy A32
686
Samsung Galaxy A13
510
Xiaomi Redmi Note 10
482
Realme 9i
452
Xiaomi Redmi Note 11
439
Motorola Moto G30
389
In practical terms, we had no issues navigating the UI and daily tasks like browsing with practically none to minimal stutters and slowdowns. While we couldn't play every possible game at the highest settings, most ran very well on medium without any issues on what is very much a budget device.
The Realme 9 5G only heats up mildly with intensive and prolonged loads. Since the surface remains fairly cool and comfortable, it means that most of the heat is left trapped inside what is a passive thermal system. Throttling is an inevitability, but one that the phone handles quite gracefully.
While we've definitely seen better behavior, the Realme 9 5G managed to ramp down its performance mostly smoothly, thus avoiding jarring and sudden framerate drops and in-game stutters. It gets a good passing mark.
The Realme 9 5G truly excels at the value performance metric. It is practically impossible to get a device with a better chipset at its price range. Even if you are willing to look at older models, it's a daunting task. The Dimensity 810 is not only great in terms of performance per dollar but is also very well-equipped in terms of connectivity and additional features. It is a forward-looking, modern 5G chipset. This is arguably where the Realme 9 5G really shines.
Battery life and charging
The Realme 9 5G ships with a 5,000 mAh battery, which should easily last most people through the day on moderate usage, Wi-Fi connection and a 90Hz screen refresh rate. According to Realme, the battery is good for 38 hours of call time, 22 hours of video playback, 143 hours of music and 728 hours of standby on a single charge. It also has smart 5G power saving, which promises up to 30% lower battery consumption by automatically dropping to LTE as needed.
It can charge at a maximum rate of 18W. With the included charger and cable, we were able to get the phone from dead to full in 2 hours and 51 minutes. That's a pretty long time. Faster charging would have definitely been appreciated, but we understand that this is a budget device and a well-equipped one at that, and something has to give.
Camera
The Realme 9 5G is part of the current wave of BBK devices that go a bit light on the camera department. What we mean by that is that there is no ultrawide nor a dedicated telephoto on the device. Once you dive into the specs, you'd realize the Realme 9 5G has a single 48MP main camera on its back. The other two 2MP snappers are supplementary at best.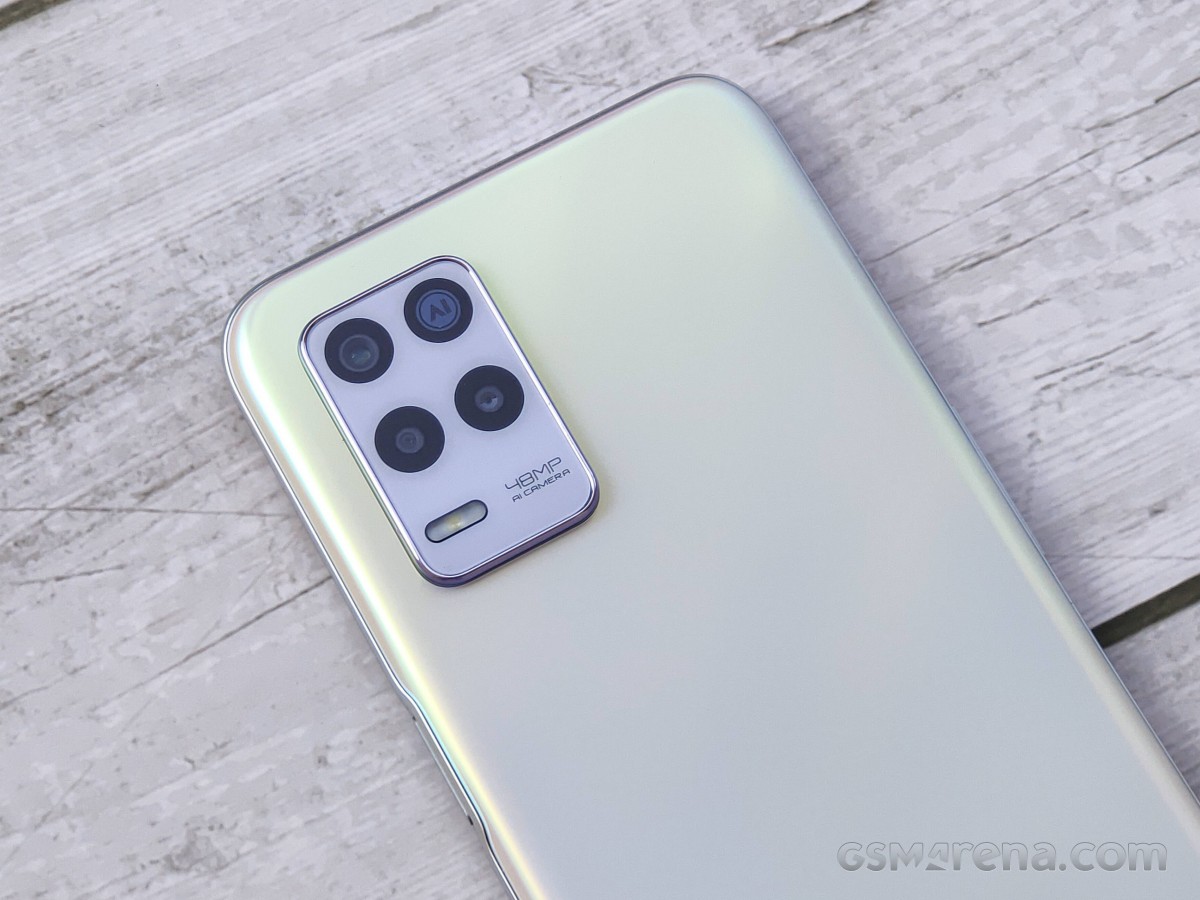 This can be interpreted as a deficiency or simple practicality, though, since one could argue that no ultrawide at all is better than a basic one that diverts budget away from other bits of the phone. However, we can't fail to note that the older and similar overall Realme 8s 5G has a higher-resolution 64MP main camera. That's one of the noteworthy downgrades introduced with the Realme 9 5G.
The camera app and its UI are a familiar affair. There is nothing particularly noteworthy about them.
We managed to go out and capture a few quick shots with the Realme 9 5G. Here are some from the primary camera in its default 12MP mode.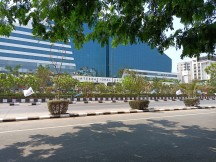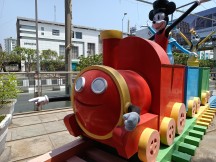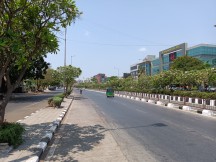 Realme 9 5G: 12MP main camera samples
And also, the very same scenes captured in the full-resolution 48MP mode.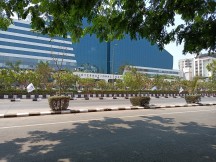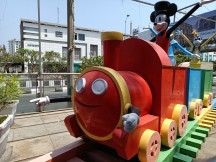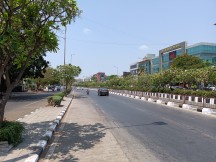 Realme 9 5G Speed edition: 12MP main camera samples
We'll leave the judgment on quality up to you for the purposes of this hands-on.
Wrap-up
The Realme 9 5G looks great with an eye-catching exterior and feels good to the touch. It's well-made both physically and in terms of specs. It's just a bit too close to its Realme 8s 5G and Realme 8 5G siblings to really be anything more than an incremental variation on the same formula. So, you can understand our lack of excitement about this one.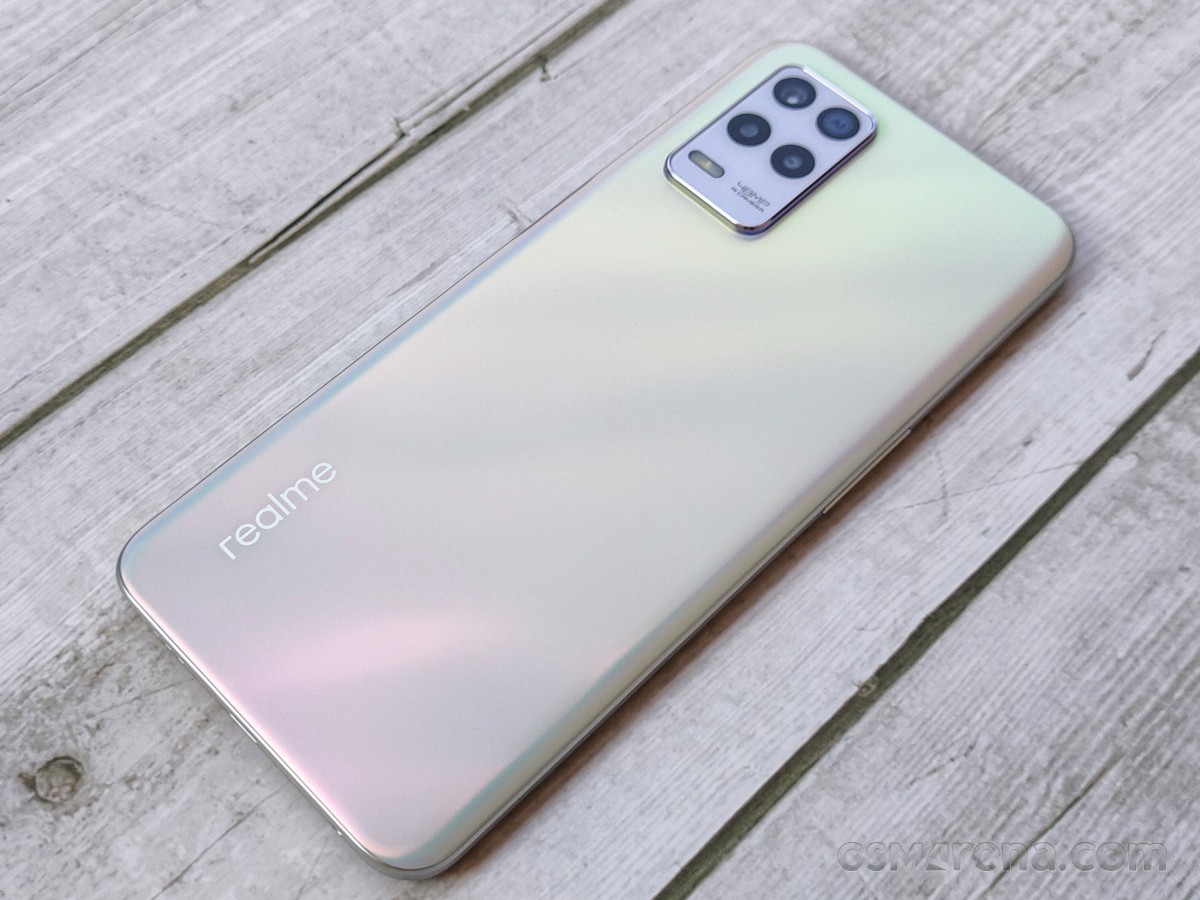 That value formula, however, is undoubtedly highly appealing, and with a current price tag of just under INR 15,000 (EUR 185/$192), the Realme 9 5G manages to push the value envelope even further. It delivers a well-balanced specs sheet with plenty of features, including 5G connectivity and the slick Realme UI 2.0, without breaking the bank.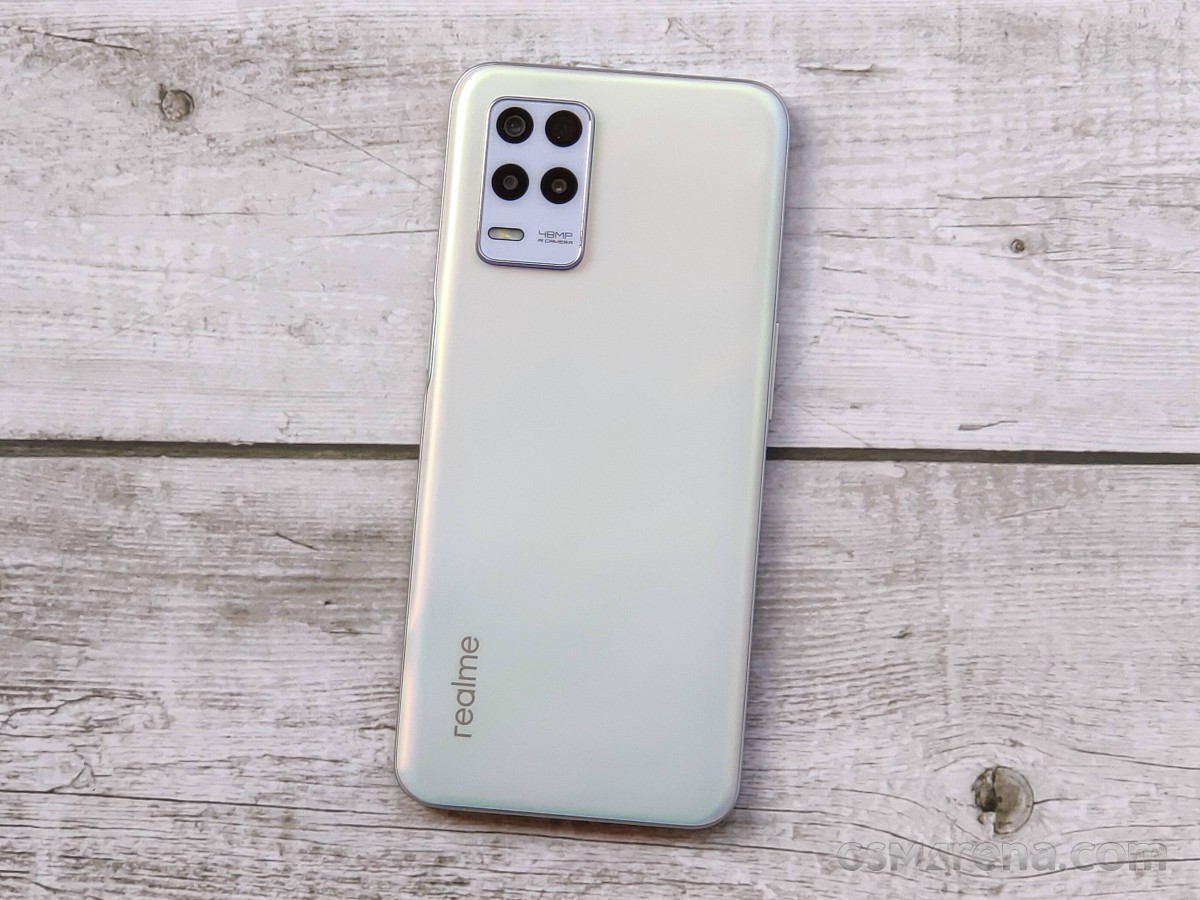 In fact, it even goes one step beyond by including a MediaTek Dimensity 810 5G chipset in the mix, which is about as good as hardware gets in this price bracket. A generous and aggressive offer, even more attractively-priced than the Realme 8s 5G and the Realme 8 5G.
Pros
Attractive, eye-catching design.
MediaTek Dimensity 810 5G chipset is top choice in the segment.
Great battery life.
Solid overall camera quality.
Dedicated microSD slot, 3.5mm jack.
Cons
Pretty slow charging.
Single loudspeaker.
Launches with the older Android 11 OS.
High refresh rate doesn't apply to gaming.
Rather basic camera setup: no ultrawide or telephoto.
No ingress protection.
jNx4405 amitabha bok
03 Jul 2022
Nx5
i think your fact is not true.
First sensible phone this year: a single useful camera, two SIM slots and a separate SD card for huge transferable storage, a headphone jack, a fast modern efficient processor and 5G for those who can use it though turning it off makes no difference ...
PakHuySun
23 Jun 2022
nrN
yeah, BBK update policy is bad, even Xiaomi gives 2 Android updates to lower end Redmi Note devices such as Redmi Note 8, Redmi Note 9, Redmi Note 9T etc. Some Redmi Note devices got even 3 Android updates, Redmi Note 5 Pro for example. But it is wor...