Realme Buds Wireless review
Yordan, 06 October 2019
When Realme XT was introduced, it had another new product keeping it company on the stage. It was the Realme Buds Wireless - the first Bluetooth headset by the company. They were introduced with an impressively low price tag of INR1,599, which translates to less than $25 ($22.54, to be exact). We got our hands on the new gadget, charged it, paired it and went into full beast mode to test its real-life performance.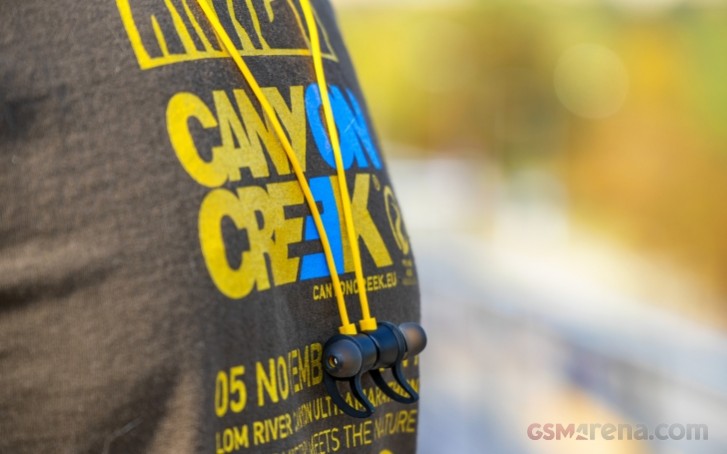 One might think the Realme Buds Wireless are just a rebranded Oppo Enco headset or the OnePlus Bullets with a new color scheme, but it is a completely different device and that's why we completed an extended test. Here's what impressed us and where it fell short.
Usability
Back in November 2018 Realme released the original Buds with braided cables for just $7, but the Buds Wireless actually have the potential to have a bigger impact as wireless is what everyone wants nowadays.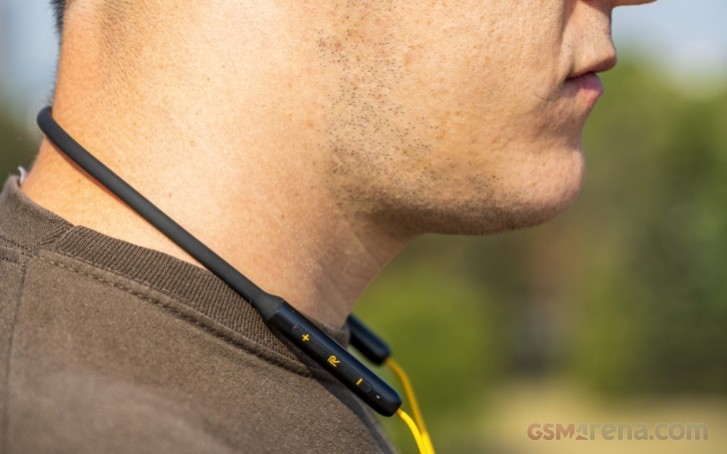 This isn't some far-fetched PR talk - the Buds Wireless really connect effortlessly in no time - by the time they are plugged into the ear, the connectivity is established. It has strong magnets that are also working as an on/off button which eliminates the need to look for a separate key to hold down for 5 seconds to turn the power on.
However, if you store this type of headset in a backpack and not on your neck like they are intended to, there might be occasional connections due to the Buds' magnets getting detached. The easy solution is to not be like me and don't put them in pockets and other constrained spaces.
Design and Hardware
Announced in three colors - Yellow, Green, Orange - the Realme Buds Wireless have a flexible arc, made from silica gel, while there are also nickel-titanium alloy for the button and battery parts. The Realme-branded button, sitting in the middle of the volume rocker, is an answering key - you simply press it to answer calls. Realme did not provide a stellar noise-canceling solution, so you might have trouble talking on the phone while outdoors. Indoors we had no issues.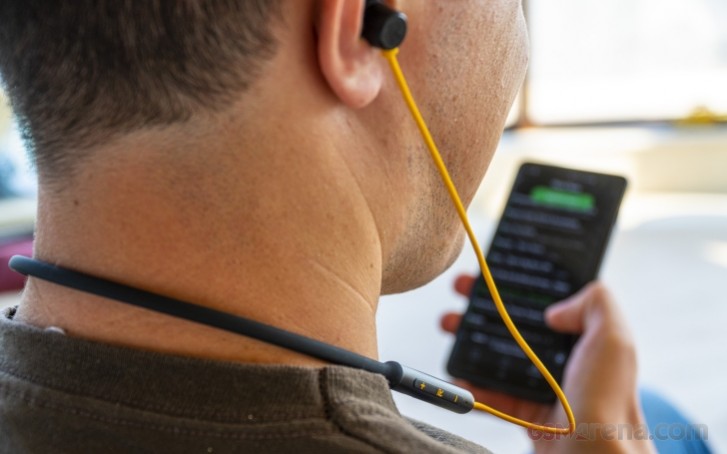 The actual buds have an 11.2 mm bass boost driver and the whole sound experience was developed by Alan Walker - the music producer, most famous for his track Faded. As someone who constantly listens to EDM, among other styles, I can say that you can actually hear his contribution.
Obviously Adam Walker's tracks are true bangers with the Buds Wireless, but even in other dance music songs, you can hear a hint of his emblematic synths. If you are a fan of acapella songs or rock music, you might feel a little distant from the bass boost experience, but in the end, this is the best sound you can get in this price range.
Battery Life and Overall Performance
Since wireless earbuds are an irreplaceable partner for sports activities, I took them for a run in the park. All casual runners would have no issues with the arc, sitting on the neck or the actual buds - the whole setup is IPX4 compliant for protection against sweat. One thing that remains exposed is the micro USB port, but at least it is facing down to limit any grime, sweat and dust.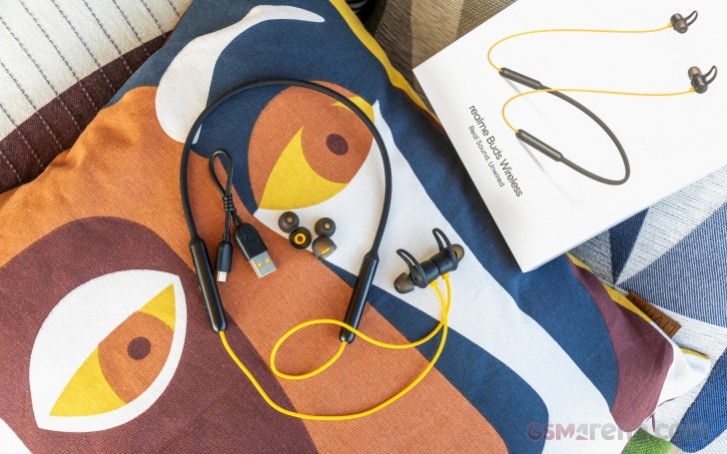 The buds have a special rubbery support that helps them stay attached in the ear. There are also three couples of ear tips in the retail box, along with a micro USB to USB charging cable with a neat yellow accent.
Realme promised 12-hour playback on a full charge and actually delivered. You can listen to music on Bluetooth for half a day without any issues. However, we accomplished this when the volume was around 80% - going full 100% is going to deafen you in the long run, and the sound spillage is quite loud - you might cause discomfort to people around you even in moderately noisy environments.
Verdict
With such a low price tag, you can hardly get anything better on the market. The Realme Buds Wireless is quick to connect, easy to work with and provides a pleasant all-around sound.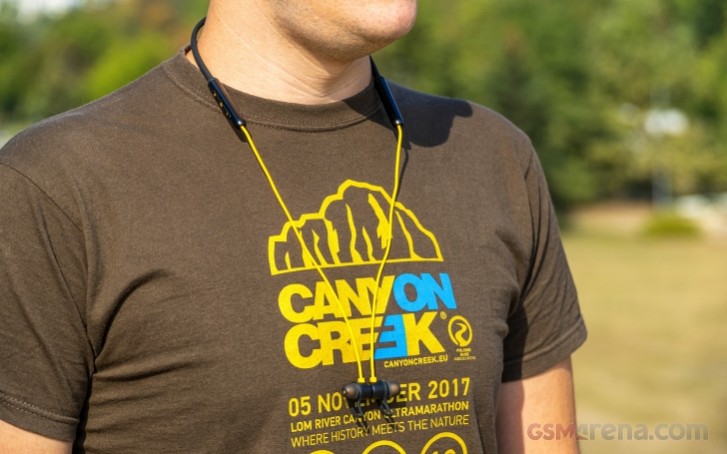 Having such an affordable solution will hopefully cause a ripple effect in the wireless earphones market where any other headset is at least four times more expensive. Currently sold only in India and China, we can hope Realme Buds Wireless to reach more markets, and we expect to hear the good news at the Realme X2 Pro launch event in Spain.
Related
musicloverrr
30 Mar 2021
fm8
whats the driver size? Hows the bass?
Which chipset was used in Realme Buds Wireless headsets?
Realme wireless eardbud not working while using whatsapp voice recording. Anyone have same issue?
Popular articles
Popular devices
Electric Vehicles