Realme Narzo 30 5G hands-on review
GSMArena Team, 26 July 2021.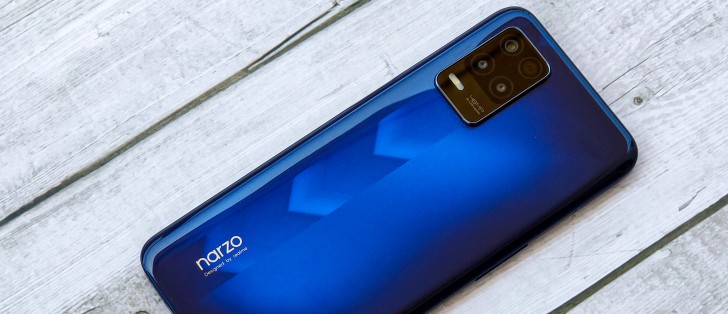 Software
The Narzo 30 5G runs Android 11 with Realme UI 2.0 on top. We're very familiar with that combo from recent Realmes, and v.2 of the in-house layer means richer customization options, a couple of extra Dark Mode styles, refined floating and mini windows, and enhanced security.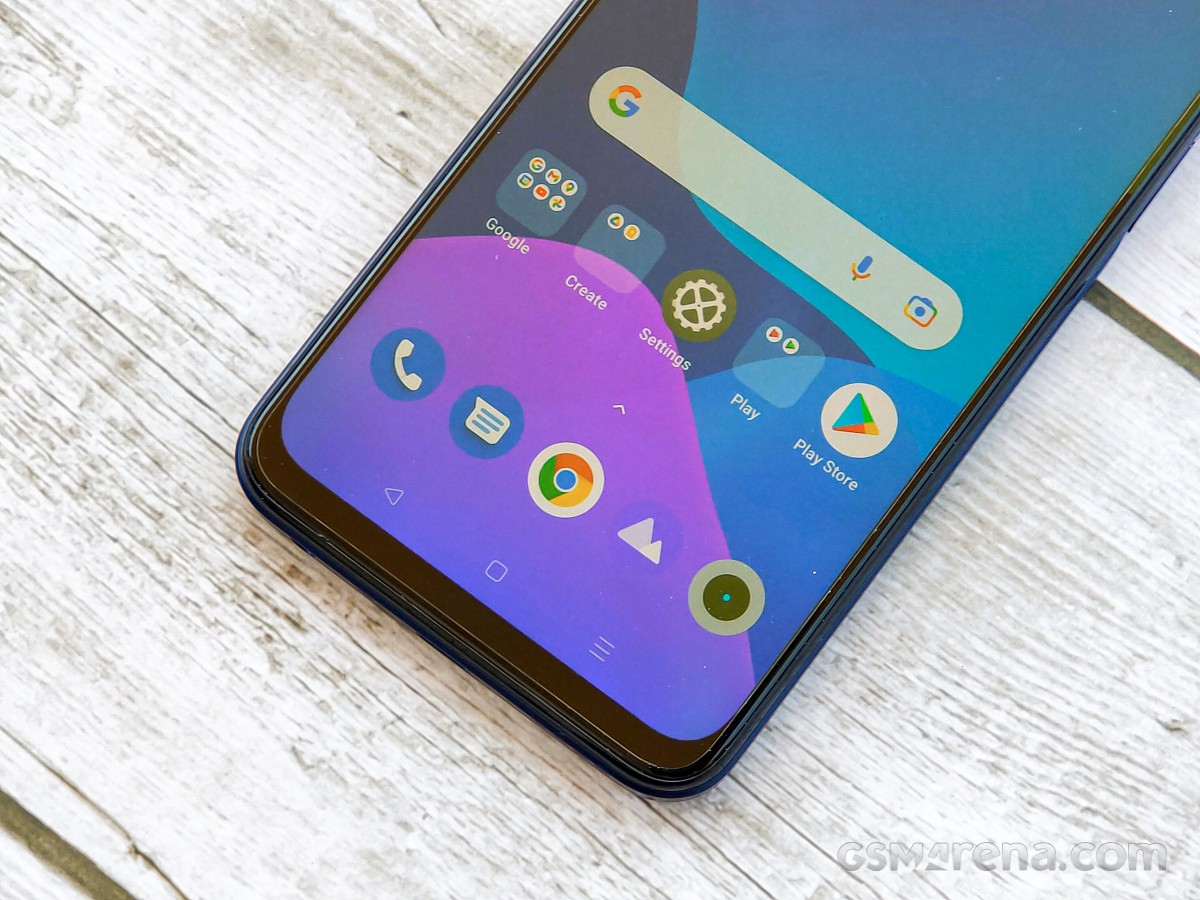 The launcher has no-nonsense homescreens, a simplistic and now cleaner notification/toggles area, and an easy-to-use task switcher. An App drawer is available, too, and it is as clutter-free as one could hope for. You can opt out of the app drawer if that's your thing.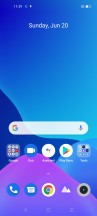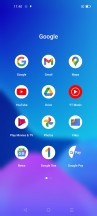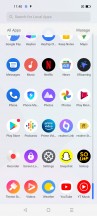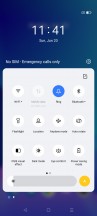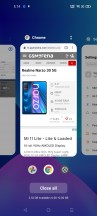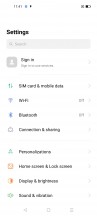 Realme UI 2.0: Homescreen • Folder view • App drawer • Quick toggles • Task switcher • Settings
Realme UI supports different icon packs, you can also change the system colors, the fingerprint scanner animation, the notification drawer icons, even the system font. There is a Theme Store, too, so you can spice things up even more. Dark mode is available with a fair of customization in there too.
A host of gestures are available for executing actions like launching the camera or turning on the flashlight, and you can choose between the two main navigation methods - a navigation bar or gestures.
Similar to the recent Galaxies, the Realme UI offers a Smart Sidebar on the edge of the screen - you can customize the actions and app shortcuts that appear there.
Realme also has a game optimizer and launcher, called Game Space. It lets you apply performance profiles, and resolution scaling on a per-app basis and also offers performance metrics, including an FPS readout.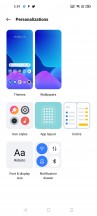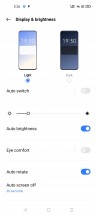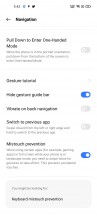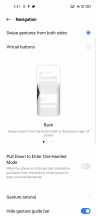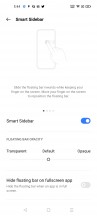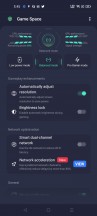 Icon customization • Dark mode • Gestures • Navigation • Smart Sidebar • Game Space
Performance
The Narzo 30 5G gets its processing power from the Mediatek Dimensity 700, an entry-level 5G-enabled chipset. Built on a 7nm fabrication process, it features an octa-core CPU with 2x 2.2GHz Cortex-A76 and 6x 2.0GHz Cortex-A55 cores, and a Mali-G57 GPU. As we mentioned previously, the Narzo is only offered in 128GB/6GB and 128GB/4GB variants (the latter not available in India), while the Realme 8 5G has a couple of additional trim levels (64/4 and 128/8).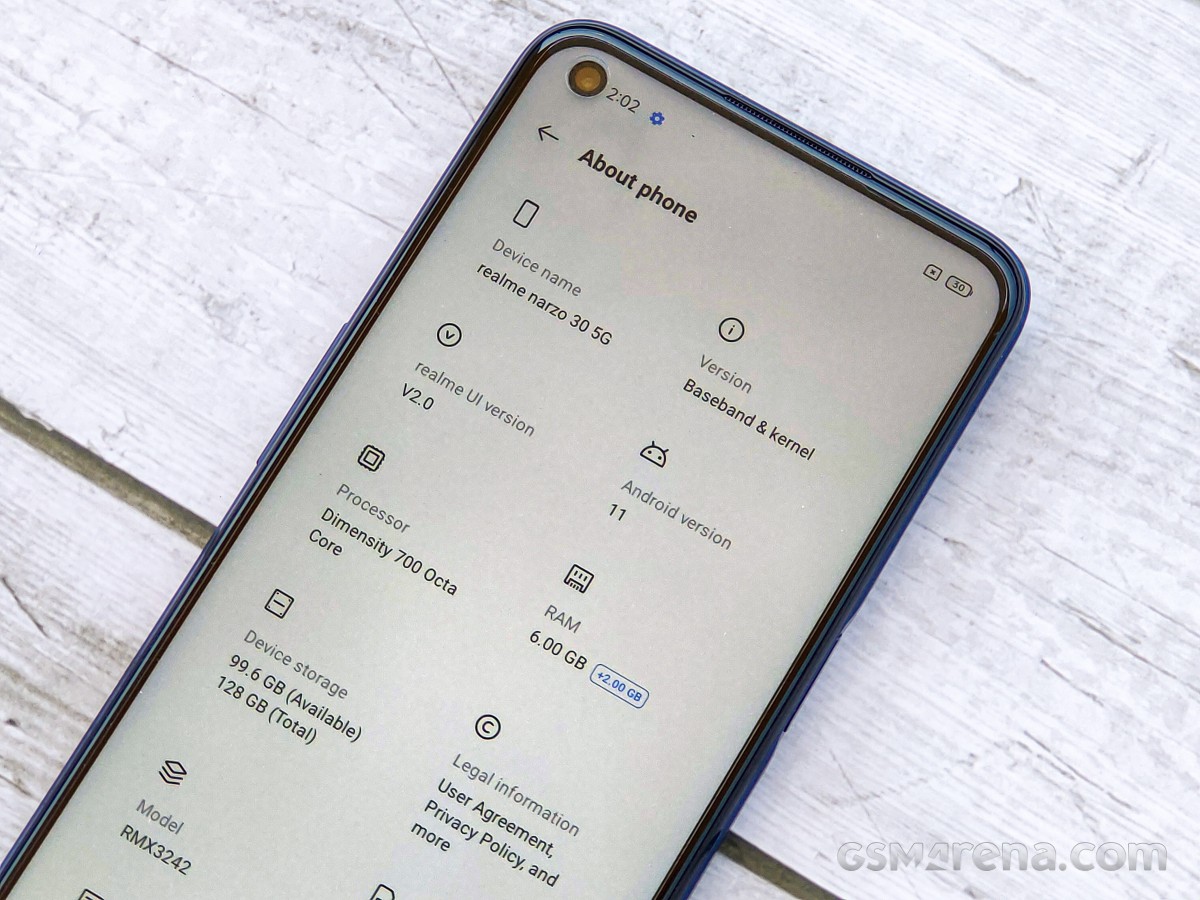 The Narzo ships with a software build that includes a provision for 'Virtual RAM' - allocating some of the storage to use as a makeshift buffer where the phone can keep some of the app processes. It picks the less important ones to offload from the real RAM, instead of killing them off completely, thus potentially improving perceived performance. The menu option lets you choose between 2GB, 3GB, and 5GB of Virtual RAM. The effects of it are difficult to objectively measure, however.
GeekBench 5 (multi-core)
Higher is better
OnePlus Nord N10 5G
1848
Realme 7 5G
1794
Realme Narzo 30 Pro 5G
1787
Realme 8 5G
1784
Realme Narzo 30 5G
1783
Samsung Galaxy A32 5G
1673
Motorola Moto G50
1620
GeekBench 5 (single-core)
Higher is better
OnePlus Nord N10 5G
608
Realme 7 5G
598
Realme Narzo 30 Pro 5G
597
Realme Narzo 30 5G
572
Realme 8 5G
569
Samsung Galaxy A32 5G
505
Motorola Moto G50
505
AnTuTu 8
Higher is better
Realme Narzo 30 Pro 5G
333952
Realme 7 5G
318535
Realme 8 5G
302059
Realme Narzo 30 5G
290161
OnePlus Nord N10 5G
279579
Samsung Galaxy A32 5G
226561
GFX Manhattan ES 3.1 (offscreen 1080p)
Higher is better
Realme Narzo 30 Pro 5G
35
Realme 7 5G
35
Motorola Moto G50
29
OnePlus Nord N10 5G
26
Realme Narzo 30 5G
25
Realme 8 5G
25
GFX Manhattan ES 3.1 (onscreen)
Higher is better
Motorola Moto G50
53
Realme Narzo 30 Pro 5G
51
Realme 7 5G
31
OnePlus Nord N10 5G
23
Realme Narzo 30 5G
22
Realme 8 5G
22
GFX Car Chase ES 3.1 (offscreen 1080p)
Higher is better
Realme Narzo 30 Pro 5G
20
Realme 7 5G
20
Motorola Moto G50
16
Realme Narzo 30 5G
15
Realme 8 5G
15
OnePlus Nord N10 5G
14
GFX Car Chase ES 3.1 (onscreen)
Higher is better
Motorola Moto G50
27
Realme Narzo 30 Pro 5G
18
Realme 7 5G
17
Realme Narzo 30 5G
13
Realme 8 5G
13
OnePlus Nord N10 5G
13
3DMark Wild Life Vulkan 1.1 (offscreen 1440p)
Higher is better
Realme 7 5G
1589
Realme Narzo 30 Pro 5G
1556
Samsung Galaxy A32 5G
1185
Realme Narzo 30 5G
1105
Realme 8 5G
1104
OnePlus Nord N10 5G
811
Unsurprisingly, the Narzo 30 5G posted virtually identical results to the ones we got out of the Realme 8 5G, aside from a minor (and essentially immaterial) 3% difference in Antutu. For some context against affordable 5G competitors, the Narzo is marginally behind the OnePlus Nord N10 and a bit more noticeably ahead of the Galaxy A32 5G. In any case, the differences between these aren't significant. On the other hand, going for a slightly more expensive Realme 7 5G or a Narzo 30 Pro 5G may net you performance gains that you can actually feel.
Wrap-up
Realme's come up with something of a strategy to differentiate the two alter-egos, Narzo 30 5G and 8 5G. Different RAM and storage options are available on the two, the Realme 8 5G has NFC, while the Narzo doesn't, and then there's the obviously different design of the two phones. Additionally, in India, physical stores will only have one model or the other, but not both in the same store, though online retailers seemingly do stock both.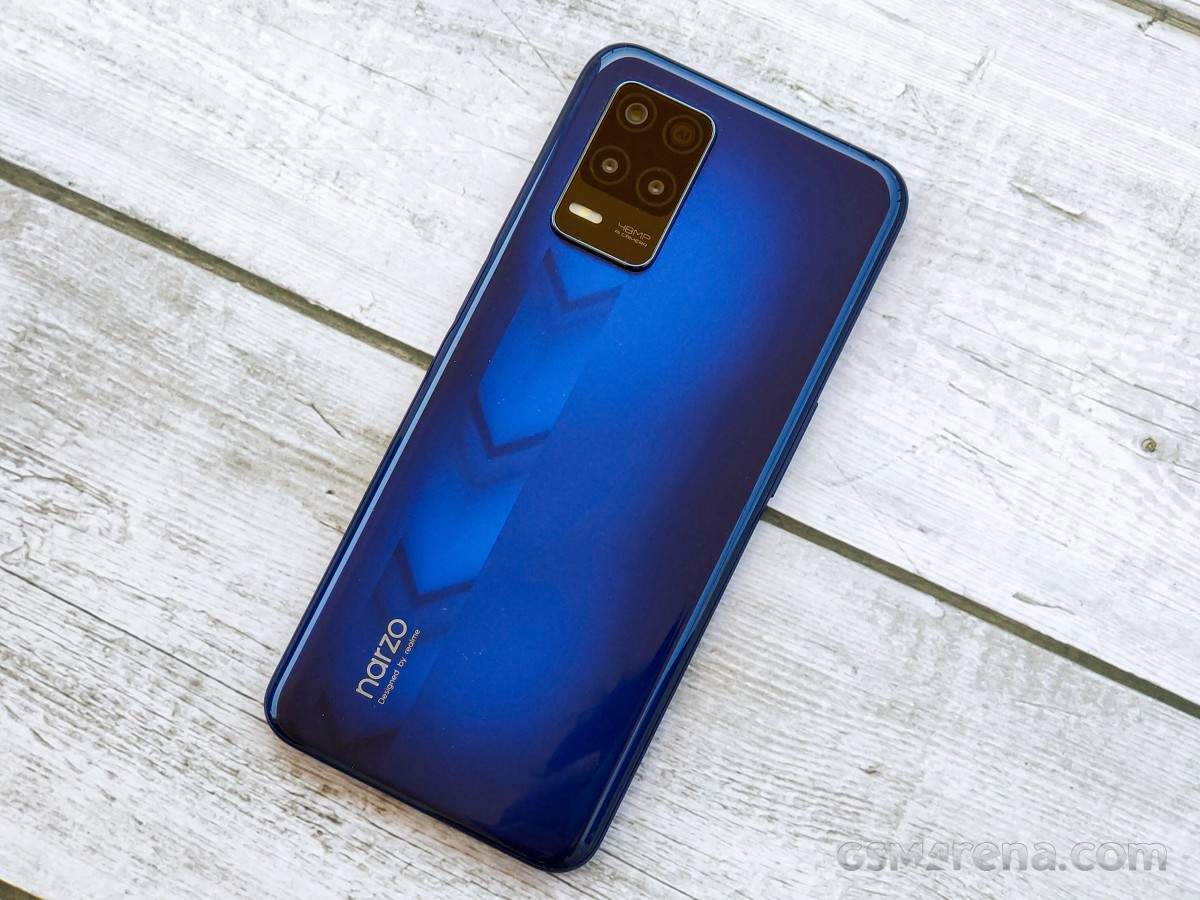 All that said, the Narzo 30 5G remains essentially a Realme 8 5G, with all the good and the bad stuff that comes with it. For some more precise test results and more detailed comparisons against potential rivals, it's worth checking out the Realme 8 5G review. But the gist of it is that it's a low-priced 5G-capable phone with an adequate 90Hz display, a good 48 MP camera and a large 5,000mAh battery - sounds like a solid proposition.
On the flipside, it can't record 4K video, charges slowly and omits features Realme itself offers for a modest premium on the 7 5G (ultrawide camera, 4K recording, splash protection). There's also competition from outside, including the Moto G50 that's also in our review pipeline, as well as the Galaxy A32 5G and the OnePlus Nord N10.
Ultimately, the Narzo 30 5G is a well-rounded phone that can get you 5G connectivity on the cheap, accompanied by decent performance when it comes to the fundamentals.
Anonymous
23 Sep 2022
D0c
😂It is heating....... not hitting‼️😂
Anonymous
11 Feb 2022
Mna
Is the full Review coming out sometime?