RED blames ODM for poor camera of first phone, says a second one is on the way
Ivan, 24 July 2019
RED's Hydrogen One smartphone wasn't a success. It was delayed and when it finally arrived it was under-specced and way over-priced. Worse yet, it didn't even perform as well as the specs sheet suggested as its camera quality was sharply criticized by early adopters.
Now RED founder Jim Jannard has issued a statement in which he clarifies that the issues came from the Chinese ODM (the company that designed the phone to RED's requirements).
The ODM was responsible for the mechanical packaging as well as the software integration with the Snapdragon 835 chip. According to Jannard, getting the ODM to finish work on the Hydrogen One was "beyond challenging".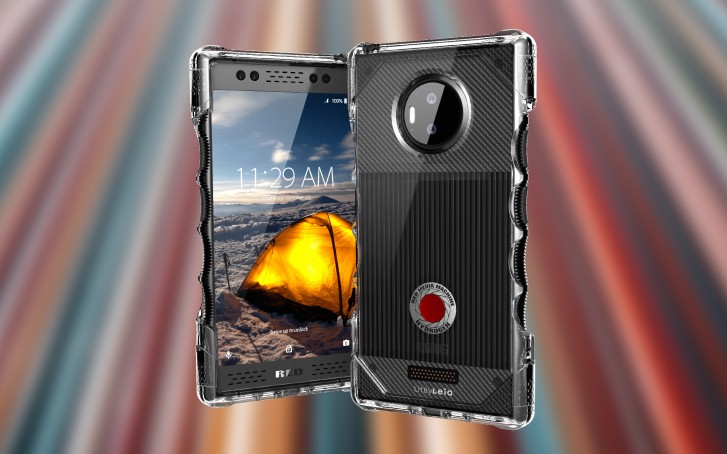 The upside is that RED has now partnered with a new ODM, which is "clearly more capable of building and supporting the product we (and our customers) demand".
RED has started development of the Hydrogen Two "from scratch", which means that it will likely come next year, at the earliest.
As for the attachable module that was supposed to come later but never did - RED is planning to release an improved Komodo module that will work with the Hydrogen One and Two and allow for "cinema-grade images at the highest level at lower pricing."
Related
If it were successful, American product, Chinese can't do, innovation holy place, copy cats etc....most, probably all of them use outside source(most likely China) and take all the glory upon themselves, when confronted with issues, bugs, display pro...
Anonymous
26 Jul 2019
7tn
It's Red. Hi Jim! It requires skill and a certain flare to do this right. The contract should have allowed them to walk anytime with full ownership of all intellectual property, with adequate full documentation, and penalties, so only a se...
Anonymous
26 Jul 2019
7tn
Virtually 2 generations by the time they shipped on mass. They should have shipped with 855 or at least custom camera silicon.
Popular articles
Popular devices
Electric Vehicles