Red Magic Cyberpods Gaming TWS Earbuds Review
Yordan, 03 January 2021
nubia's gaming-inclined Red Magic line recently welcomed its first TWS earphones dubbed Cyberpods and they will now star in this review that will follow.
Already selling in over 40 markets across 3 continents for $50/€50/£40, the buds come with unique aesthetics, featuring prominent LED lights, and a 39ms low latency mode that should appeal to all gamers out there.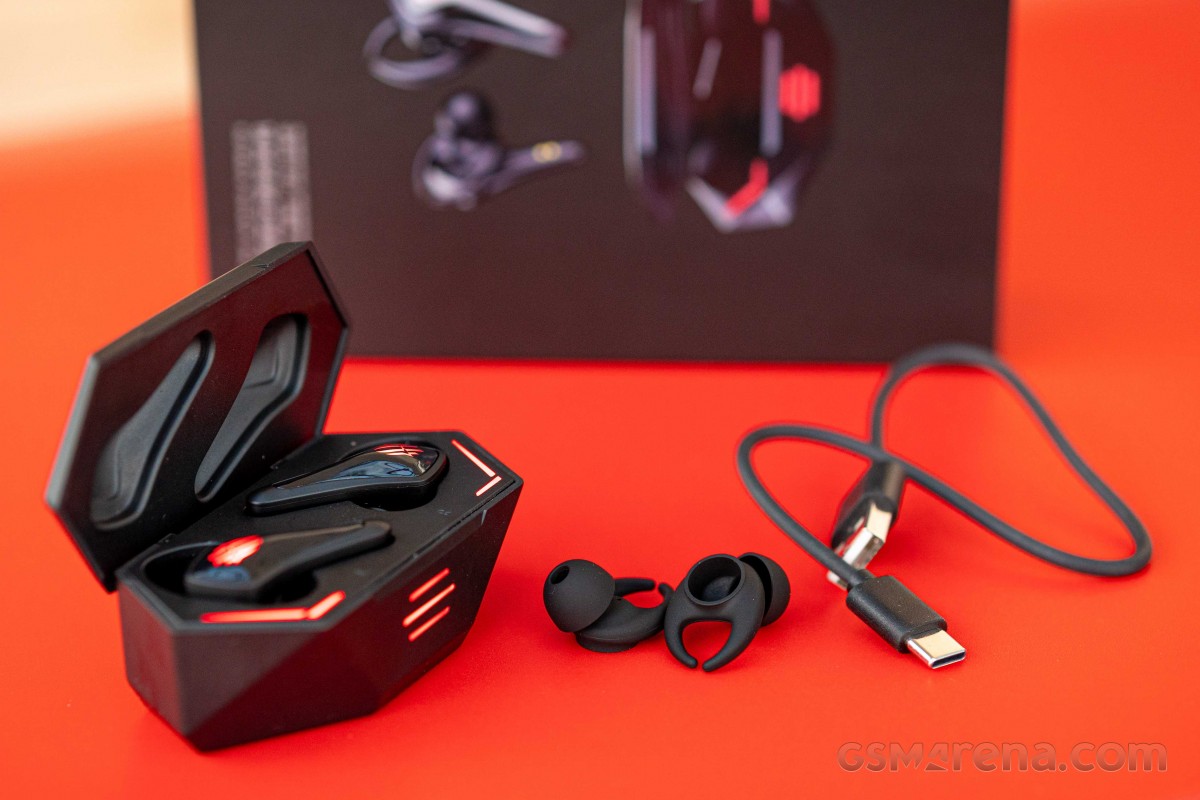 The Cyberpods and their case weigh only 58 grams, which is extremely light. And they really do feel light but not in a cheap way - Red Magic made them extremely comfortable and light. However, the bulky design of the case makes the whole package a bit uncomfortable to wear in jeans pockets.
Each bud has 60 mAh battery capacity, and the case adds 500 mAh for a total of 20-hour battery life. The case has a USB-C port so it's directly compatible with most modern chargers.
Arguably the key feature about the Red Magic Cyberpods is their Game mode, which lowers the latency to 39ms. That's a huge difference in some games, but unfortunately, it's only available on Red Magic devices. We also found them along with the LED lights that you can't switch off to take a considerable toll on battery life. The Cyberpods are even missing a dedicated app, so you can't push updates or adjust settings on phones of other makers.
Speaking about LED lighting, the Red and Black aesthetic are really nice, and gamers who are into these looks would definitely appreciate it. The case has three lines on the outside that show the remaining battery life while lifting the lid reveals some more red lights; these are just for looks.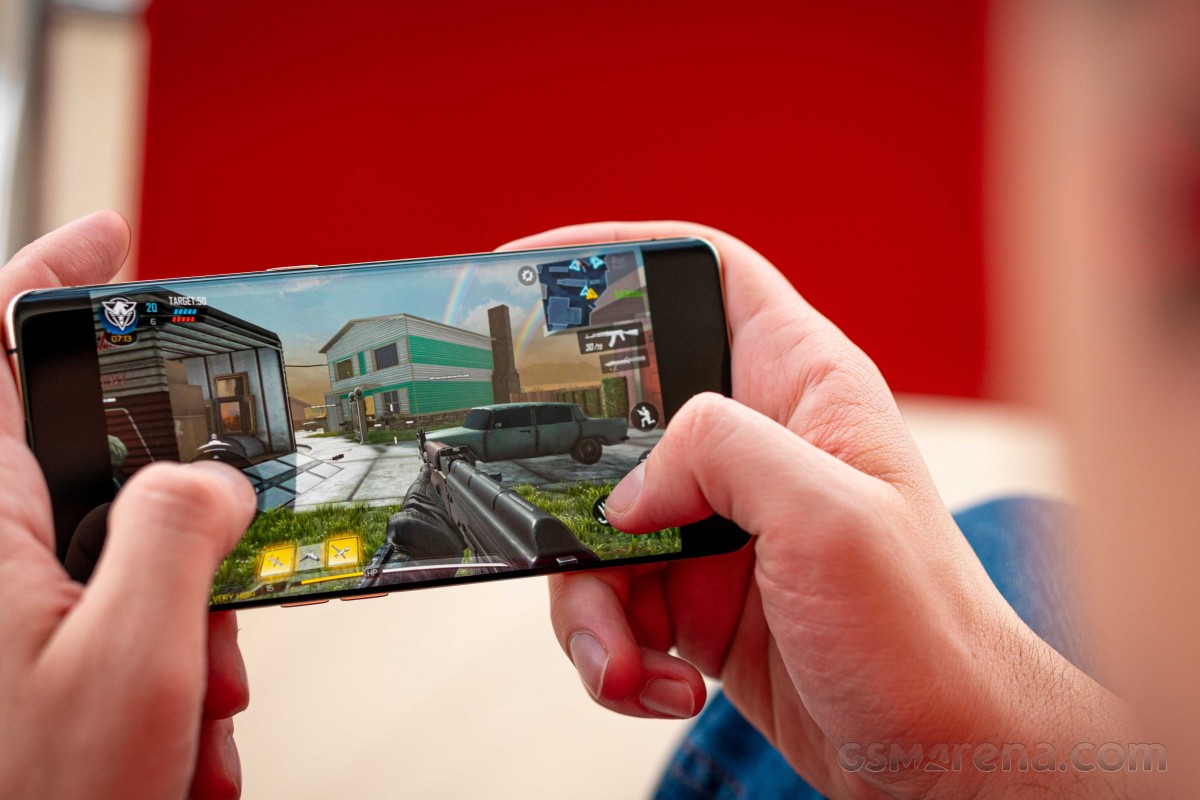 A key component in multiplayer gaming is communication with teammates (and sometimes enemies). The Cyberpods worked smoothly when talking in a closed space. We couldn't test how well they pick up the correct voice in a crowd with the current health situation, but the in-call quality is nicely high.
Pairing is impressively fast with the Pixart Bluetooth 5.0 connected to your phone the moment you remove each bud from the case - even before they go into the ear, a female voice saying "Connected" can be heard.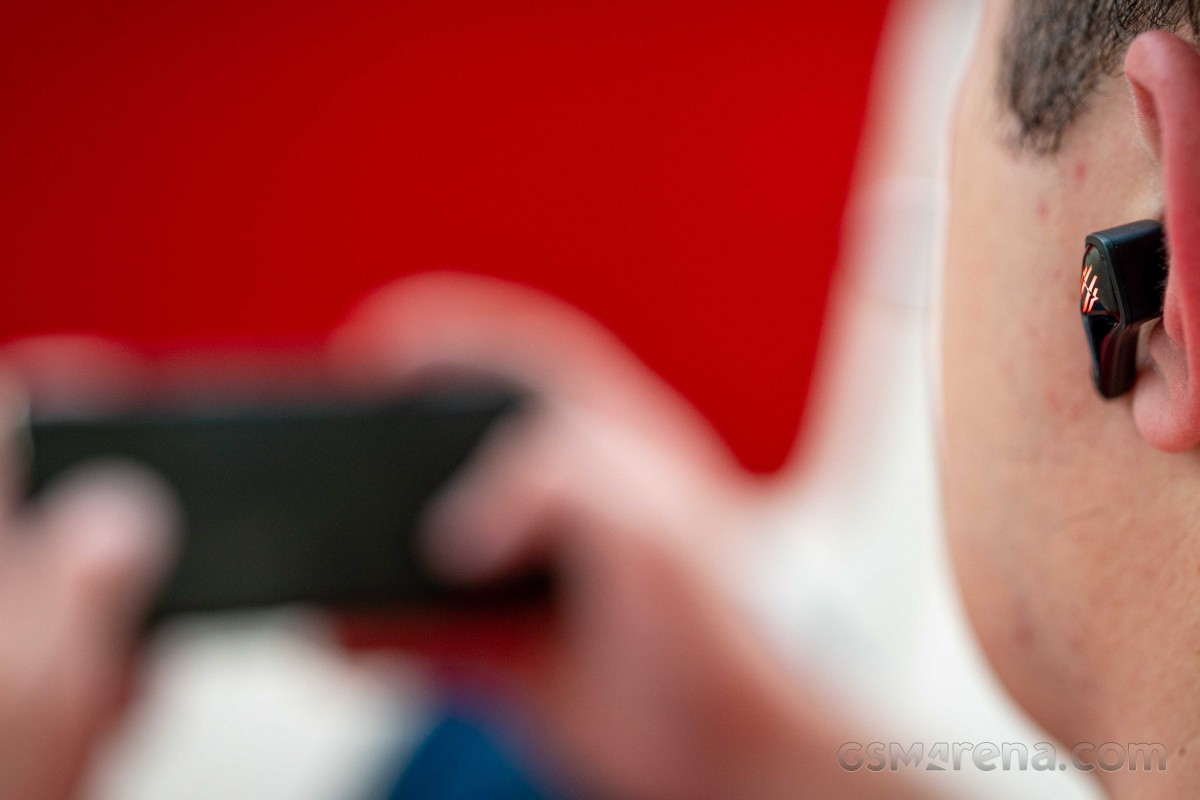 The earbuds feature an 8mm "gaming-grade" dynamic driver so even on paper we knew not to expect miracles in terms of audio quality. Still, the Cyberpods delivered okay bass and well-defined vocals, so they weren't bad by any means.
The buds themselves are operated with touch gestures on the spear-shaped stem. Due to the design featuring sharper lines getting the actual touches to register takes some practice, but once you are used to them you will have no issues.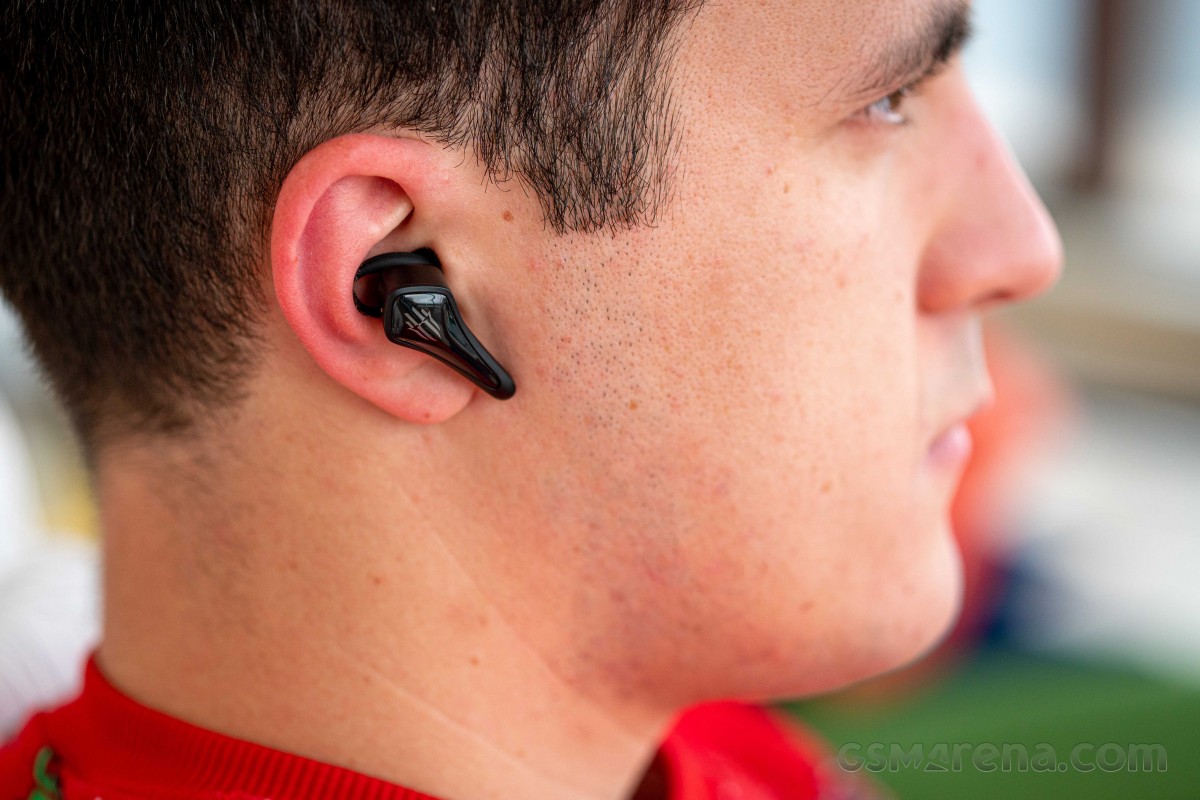 Overall, the Red Magic Cyberpods are the easiest of recommendations to those that already own a Red Magic phone - the unique aesthetics and amazing Game mode alone are worth the asking price and as we established these TWS earphones have more going for them.
If you use a different smartphone brand, things are less clear-cut. The gaming design may still draw you in, while the nice fit in the ear and adequate sound won't leave you disappointed. However there's plenty of competition in this segment, so if you aren't into this particular style you can probably find slightly better audio quality elsewhere.
Related
Yes it's cheaper at AliExpress
Audio is good enough , the problem I have when using this cyberpods , when talking to friend in game , my mic in my phone nubia red magic 3s or my other phone oneplus 5t the mic in the still on so it's really annoying when I play my friend said ...
Popular articles
Popular devices
Electric Vehicles