2019 iPhones to have better rear and selfie cameras
Ricky, 18 April 2019
A report released on Thursday outlines a few of the changes we might expect in this year's new-generation iPhones. Ming Chi Kuo is a long-time Apple analyst at TF International Securities and as Mac Rumors reports, Apple's newest iPhones will get higher resolution selfie cameras.
The current iPhone lineup has 7MP cameras. Although the resolution isn't very much, I really loved how the selfies looked back when I was reviewing the Apple iPhone XR thanks to Apple's Smart HDR. We can expect these selfie cameras to be bumped up to 12MP resolution while maintaining the same pixel size.
In addition to more pixels, Apple might also add a faster lens (one that has a wider aperture) for taking better selfies in low-light. The selfie camera's lenses might also see a black coating to help them blend into the display's exterior better so it doesn't stand out as much as it does now.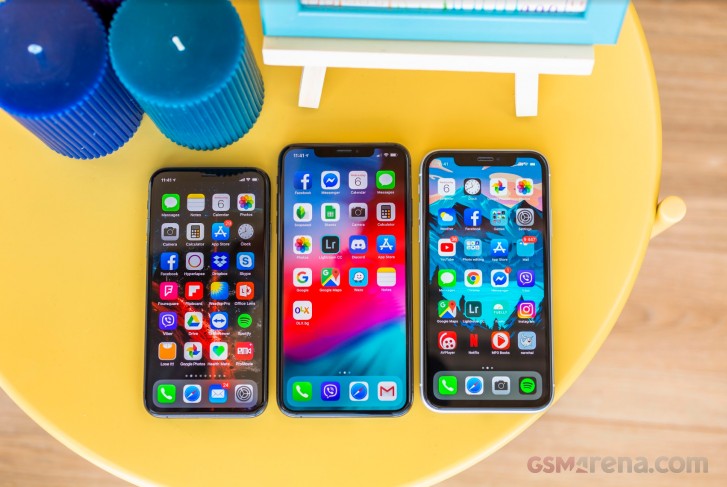 Apple iPhone XS, iPhone XS Max, and iPhone XR
All iPhone models are also reported to get rear camera updates as well. The successor to the XR will add a secondary zoom camera to compliment the wide one. Kuo also predicts the main (wide) camera will also feature larger pixels for better low-light performance.
As for the higher-tier models – successors to the iPhone XS and XS Max, Kuo predicts that the higher tier devices will get a third camera – perhaps an ultrawide one. Adding an ultrawide camera to smartphones has been a trend that intensified over the last half-year or so.
Apple has certainly been left behind in terms of low-light performance of its cameras with low-light shooters like the Pixel 3, Huawei P30 Pro, and many other Chinese phone makers have begun offering the feature. We wonder how Apple will further push its optics systems to further compete with alternatives.
Related
It should come to no surprise that the 2019 iPHONEs will sport better cameras as compared to their predecessors. Like seriously, what's the point of releasing a smartphone 6-12 months later if it packs the same camera setup as the previous one? (look...
Also they will have better i mean higher prices as last models as well.
Popular articles
Popular devices