Report: Apple Pay to make up half of all contact-less payments in 2020
Enrique, 30 July 2018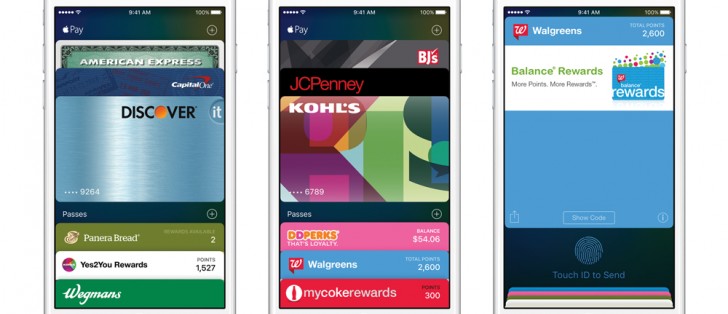 A new report from Junper Research predicts that the in-store contact-less payments industry will break $2 trillion by the year 2020. 2018 is the first year that the market will break past $1 trillion, one year earlier than Juniper Research anticipated.
Apple will lead the mobile payments market with Apple Pay anticipated to make up half of all mobile wallet payments globally by the year 2020. Along with Samsung Pay, Google Pay, and other OEM Pay wallets, these services will reach 450 million users by the same year. Mobile Payment transactions will make up 15% of all contact-less payments by the year 2020
We believe that growth over the next 5 years will continue to be dominated by offers from the major OEM players. Additionally, we now have the likes of Huawei Pay and Fitbit Pay launching in several markets; this is now included in Juniper's contactless forecasts. – Researcher Nitin Bhas
Contact-less transactions are far more prominent in Asia and Europe where Far East & China and Asia Pacific makes up almost 55% of contact-less cards. The situation is a bit different in the US where card issuers no longer provide NFC chips into physical cards for security concerns. Chip cards are the preferred secure payment method in the US while NFC terminals are still rolling out on a nation-wide level.
Many European countries, on the other hand, allow contact-less payments for transactions below a certain amount, which is why they make up more of the share of payments.
Head to the Source link to see Juniper Research's full report.
Related
Yes, but the fact remains that the average iOS user (and more iOS users overall) are more active when it comes to paying things with their phone and buying things online. If Apple can continue its ecosystem growth, then in the not-so distant fut...
Anonymous
31 Jul 2018
39h
It seems this "report" is just trying to make people get on the Apple Pay train. I would recommend never getting on. Don't let an American company handle all your money and every little payment you make, for a fee. Use your country's banks own a...
Anonymous
31 Jul 2018
7sj
Her in Australia, only ANZ and some small players are signing up to use Apple pay, the other three major banks are all doing Google pay. So roughly 90% NFC payments done by phone are Android. Go fact
Popular articles
Popular devices
Electric Vehicles