Report: Microsoft to bring support for Android apps in Windows 10 next year, x86 emulation for ARM processors
Enrique, 26 November 2020
A new report from Windows Central outlines what we might expect from Microsoft in 2021. Windows 10 has been Microsoft's primary OS since mid-2015, and the operating system is due for a major update. Windows 10X is will bring a bunch of optimizations for dual-screen laptops and low-end PCs.
Windows 10X is expected to arrive sometime in the first half of next year. The OS will initially arrive for ARM-based computers, meant to compete with ChromeOS and iPad OS. Windows 10X will also support Win32 applications eventually, with a future update.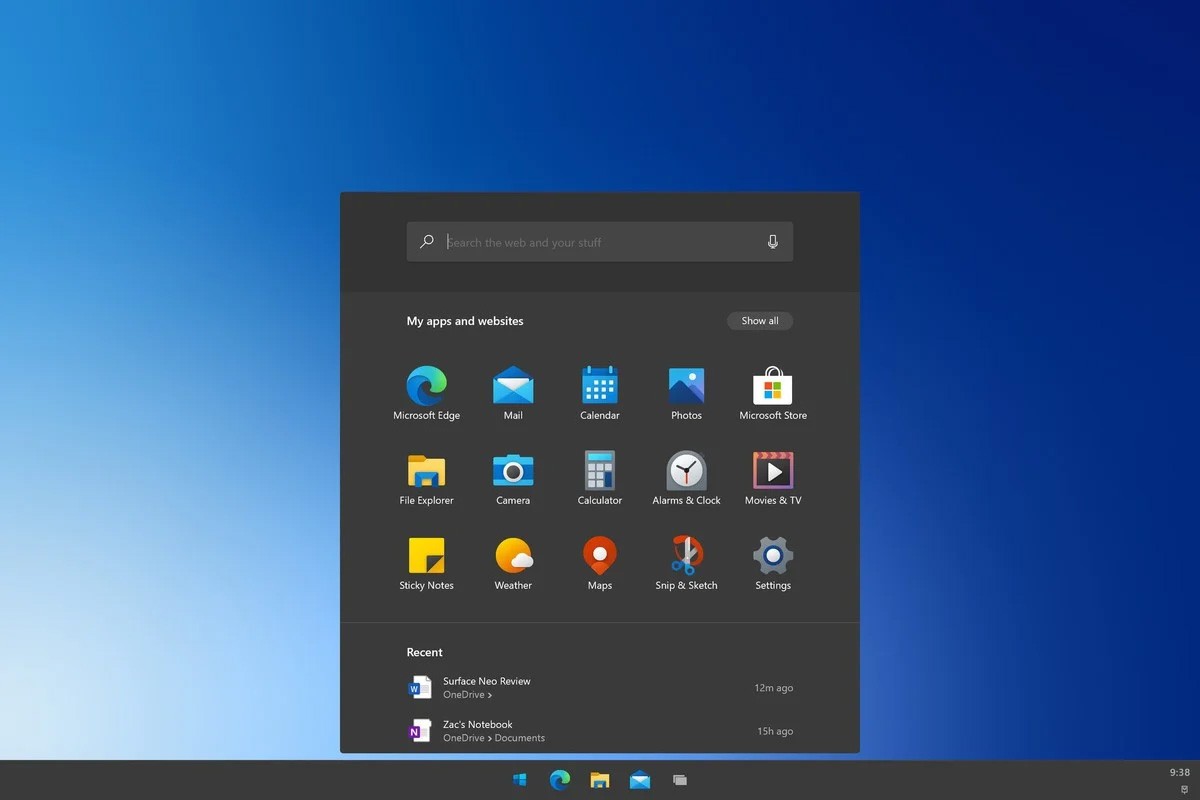 Source: Windows Central
Microsoft is also said to be entertaining the idea of bringing Android apps into the Microsoft Store on Windows 10 sometime next year.
On the update schedule, Microsoft is planning a minor update in the first half of the year, likely to prepare the framework for another, major update for the second half of the year. As part of one of those Microsoft will launch an x86 emulation program that will allow ARM-based PCs to run regular desktop programs. "These capabilities are expected to enter preview soon and will ship in 2021." According to Windows Central.
A new "Cloud PC" service is expected too. Microsoft will essentially let you "stream" a Windows 10 instance over an internet connection to run high resource programs without taxing local hardware. It'll be interesting to see how well this would work, and whether you'd be able to stream games running on a remote computer.
2021 is shaping up to be a year filled with major developments from Microsoft for Windows and should help the company and its partners better respond to the stir caused by the new M1-powered Macs by Apple.
Related
Actually 512mb *wasn't* the absolute limit of Win98se. Thanks to a final unofficial Service Pack that OS was able to access up to 2gb on my Pentium 3 computer. BSoDs rarely happened, and if it did happened rebooting was whiplash fast; only the...
It will only work and be a success when microsoft brings ability to make and receive calls on windows 10, microsoft has this plan why will they kill windows 10 mobile or even make surface duo to use android instead of Windows.
Microsoft goes Chromebook.
Popular articles
Popular devices
Electric Vehicles