Report: TikTok hits 1.5 billion downloads, ranks third globally
Michail, 18 November 2019
According to a new report by SensorTower analytics, TikTok has managed quite a remarkable feat, surpassing the 1.5 billion downloads mark and claiming the third spot in the most downloaded non-gaming category for 2019. The Chinese social media app managed to break through Facebook's hegemony in the top charts on both the App Store and Google Play and only trails WhatsApp and Messenger while surpassing long-standing titans like Facebook and Instagram.
What's even more remarkable is that TikTok was launched just three years ago in 2016. The data shows that in Q3 2019 alone, the app managed a combined 176.5 million downloads across Android and iOS which doesn't take into account the downloads from third-party app stores in China where TikTok is very popular.
Looking back, the app cracked the billion downloads mark in February 2019 and managed to grow by another 500 million in around 7 months after that. On a per-country basis, India is the runaway leader when it comes to total downloads for 2019 with an estimated 466.8 million activations on both iOS and Android. China is another key growth driver with an estimated 173.2 million downloads while the US comes in at third place with around 123.8 million.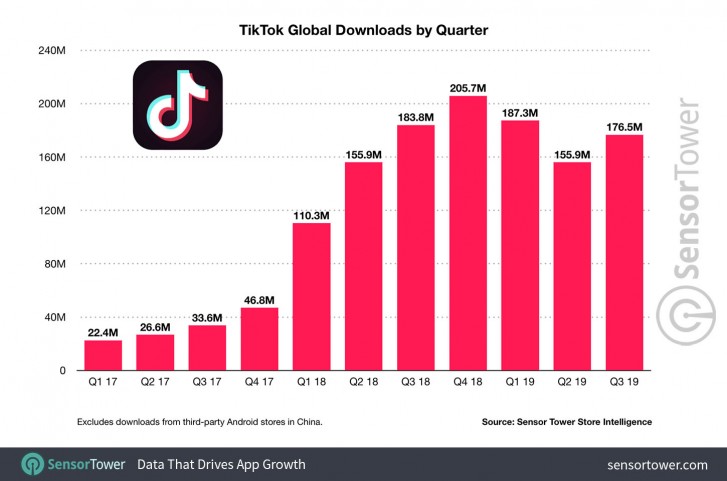 In-app spending is also on the rise as it topped $115.3 million during 2019. Chinese users have accounted for an estimated $84.5 million or close to 50% of the total spending. The US with $62.4 million and Great Britain with $6.9 million complete the top three chart.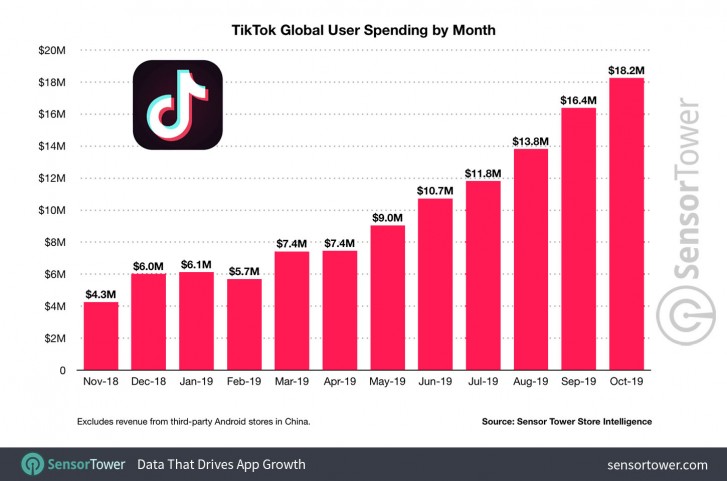 Related
Popular articles
Popular devices
Electric Vehicles