Samsung's 5-inch 1080p screen is now all but confirmed
14 January, 2013

We've previously covered some juicy rumors that Samsung is working on a 5-inch 1080p screen of its own. Competing manufacturers have already announced plenty of smartphones with such a screen, so the race is in full swing while Samsung is not even the list.
Well, fret not, because Sammy has its sleeves all rolled up, working hard on a 4.99-inch 1080p screen and best of all, it's of the Super AMOLED variety.
A hawk-eyed writer for AnandTech.com spotted this roadmap at Samsung's booth. It clearly shows the company's next generation screen.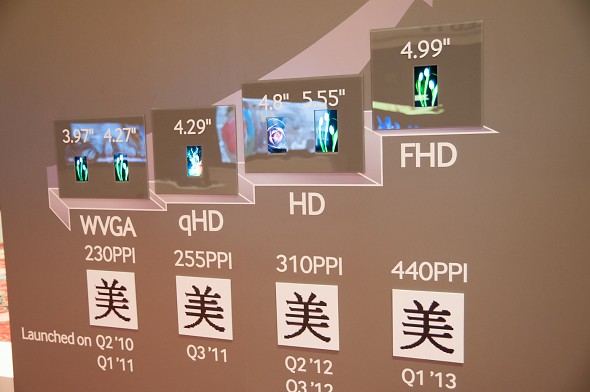 The new screen should be available in Q1, 2013. This may as well be the screen for the future Samsung Galaxy SIV or why not even a Note II mini?
Samsung claims its new generation AMOLEDs will use 25% less power and will even have a new low-power mode. Well, we guess we'll know more when we know more.
Related