Samsung announces Gear 360, redefining the way we record content
Ricky, 22 February, 2016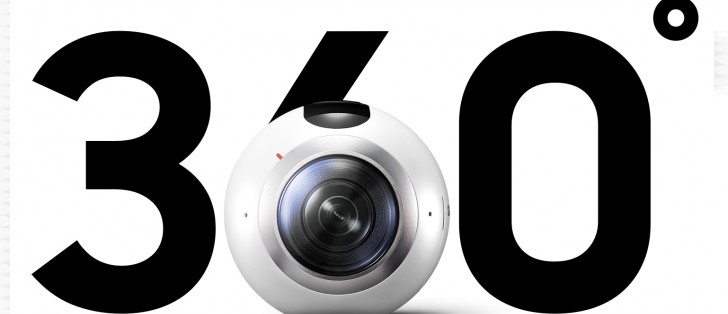 Today in Barcelona, Samsung unveiled its newest consumer camera for recording videos in 360°, completely redefining the way we record and share moments to those around us.
The camera looks like an eyeball and is about the size of a baseball. It's portable size and mobility will allow for a spike in the number of 360° videos consumers will produce and consume. The good news is the bottom of the Gear 360 has a standard tripod mount, though, Samsung will likely include a small tripod as seen in the press photos.
It has two cameras, both on opposite sides of each other with super wide-angle lenses for capturing every angle around the device. You can also use the Gear 360 in a single lens mode, to only capture traditional format videos in 180°.
The Gear 360 also features NFC and Wi-Fi direct to transfer videos directly to your Galaxy phone for stitching, fixing and sharing to friends and social media.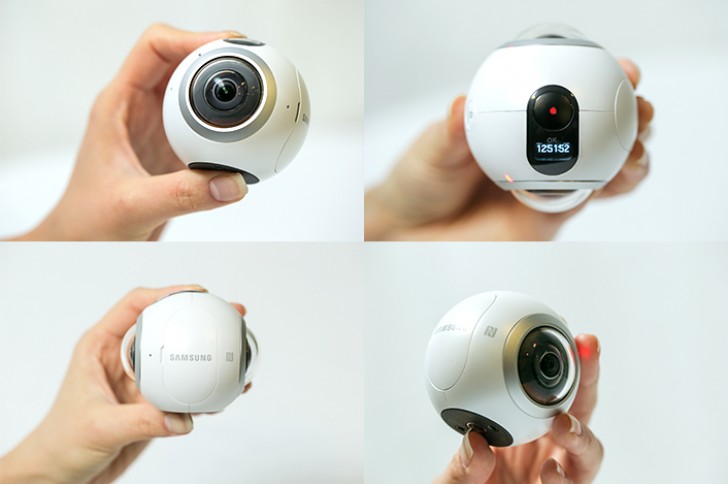 The Gear 360 is IP53 certified for resistance against dust and splashes to encourage you to take your Gear 360 with you on your adventure.
Facebook CEO Mark Zuckerberg also made a brief appearance at Samsung's Unpacked event to talk about a partnership with Samsung for optimizing the way we share VR videos on the largest social media platform in the world.
Technical specifications are as follows:
Dual CMOS 15MP Sensors w/ F2.0 Fisheye lenses
Videos: Dual Cam up to 3840x1920px @30fps/Single Cam up to 2560x1440px @30fps
Images: Dual Cam up to 7776x3888px or 30MP / Single Cam up to 3072x1728 or 5MP
Dimensions: 66.7 x 56.2 x 60mm
1GB RAM and up to 128GB of microSD memory
Removable 1350mAh battery
Wi-Fi 802.11 a/b/g/n/ac, Wi-Fi Direct, BT 4.1, USB 2.0, NFC
The Gear 360 is to be available in the second quarter of this year. As of this time, there is no pricing information available yet.
Here are a few promotional videos for the Gear 360 which can be viewed on YouTube in 360° by clicking and dragging around the video.
Related
only 2 cams ? they should add four and take out the intersections
Lol, I thought this was a real video. Wonder how the original one would look like.
I think what he probably meant was it's supposed to be best on VR. Most 360 cameras seem to have low resolution but this one apparently is the best i've seen so far.
Popular articles
Popular devices
Electric Vehicles