Samsung Experience 9.0 will have better, more standardized Emoji
Ricky, 12 February 2018
If you owned a Samsung phone in the past few years, chances are you used an emoji that looks totally different on an iPhone and might not convey the same message you wish to get across.
A perfect example of this is the "rolling eyes" emoji, which… is exactly what it sounds like: someone rolling their eyes at something showing disapproval or disgust. But, how can anyone roll eyes at something with this emoji? It looks more like optimistic smile than an eye roll.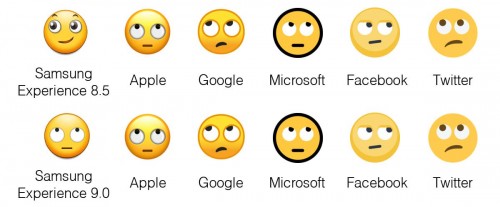 Along with the new release of the Samsung Experience 9.0(Android Oreo) update for the Samsung Galaxy S8 are a set of newly redesigned emoji that are much more consistent with other sets across manufacturers and apps.
Emojipedia has broken down the most notable changes to Samsung's own set of emoji that are now available on the Galaxy S8 and S8+ with the Android Oreo update.
Here are a couple more emoji next to their new counterparts. Samsung's emoji always had a variable tilt, so they didn't look very uniform. Here you can tell the clear difference between the two versions.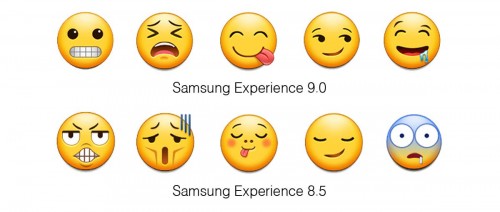 There still are some emojis left that are wildly different from other vendors, though not as many as before. One example is the women/men with bunny ears, which doesn't put the human character into a full costume and dance, but sticks to a single human head with bunny ears, much like how Facebook has it.

For the full changelog of the new kinds of emojis for the upcoming Samsung Experience 9.0 update, check out the Source link.
Related
Litteraly who cares, tiny graphical pictures you can use on text message is pinackle of our society? I bet A lot of bright people who predicted a very disappointed :)
lol, install keyboard app....
Last I knew all recent Samsung phones have the SD card slot. Who says that Samsung always copies Apple's impractical designs?
Popular articles
Popular devices