Samsung Galaxy A6 and A6+ have more specs leaked
Vlad, 05 April 2018
Samsung will soon launch the Galaxy A6 and A6+. This has been made obvious by the barrage of leaks we've seen regarding them lately. Today a tipster on Twitter has shared even more specs of the two handsets.
The Galaxy A6 is said to come with a 5.6-inch Infinity Display with 2,220x1,080 resolution, 3GB of RAM, 32GB of internal storage, and the Exynos 7870 Octa chipset at the helm. The SoC was known ever since a benchmark run surfaced, as was the RAM amount, but the other details are new.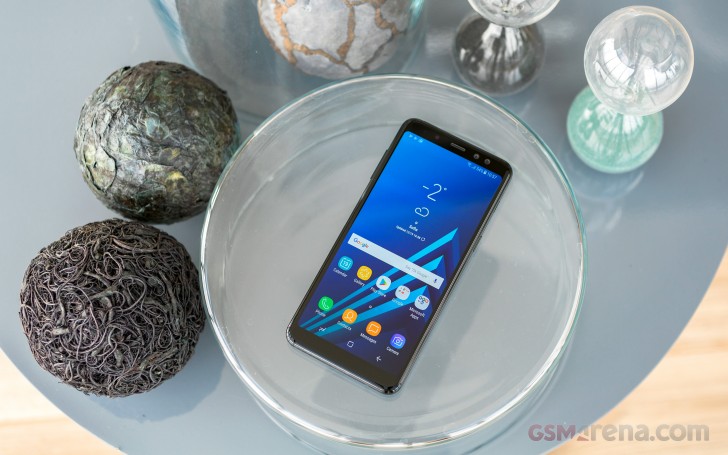 Galaxy A8 (2018), the A6 pair's higher-end relative
The Galaxy A6+ will keep the screen resolution of its smaller sibling, while upping the size to 6". It will boast 4GB of RAM and the same built-in storage as the A6. According to the aforementioned benchmark run, the A6+ will be powered by the Qualcomm Snapdragon 625, although this tipster thinks it could be swapped for a Snapdragon 450. We find that quite unlikely this late in the development stage.
Anyway, don't take any of this information for granted, since at the moment it has 'unconfirmed rumor' status. Hopefully the Korean company will decide to clear things up entirely by actually unveiling these two smartphones.
Related
Anonymous
09 Apr 2018
vMf
Oreo could fix that in a month so hang tight!!!!
Anonymous
09 Apr 2018
vMf
I'm on my 4th Samsung phone because of the fantastic oled screens, anything else just looks old fashioned when compared side by side.
Anonymous
09 Apr 2018
vMf
Amoled is way better. I just bought a Nexus 6, which is a 2 year old discontinued phone from 2014 and I compared it to my friend's Iphone 6s plus which they still sell and mine looks way better. Even before I bought my phone, I would go to Best Buy a...
Popular articles
Popular devices
Electric Vehicles