Samsung Galaxy A7 (2018) passes through Geekbench with 6GB of RAM
26 October 2017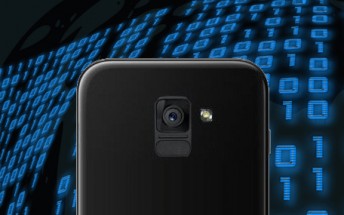 The Samsung Galaxy A7 (2018) has found its way to another benchmark Ė Geekbench 4. Previously it was spotted on GFXBench with the Exynos 7885 chipset.
This time thereís more RAM Ė 6GB instead of 4GB. And this is an F model, which means itís headed to Europe. Samsung has started offering more RAM in China due to local competition, but it would be great to see Western models get extra memory too.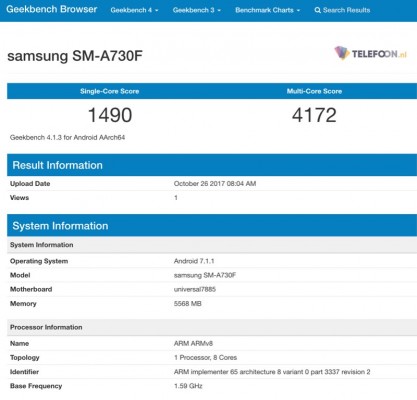 Samsung Galaxy A7 (2018) scorecard by Geekbench 4.1.3
Earlier, we saw the Galaxy A5 (2018) with Snapdragon 660, the A7 will have a Qualcomm-powered version too. That model had 6GB of RAM too though it was a 0 model, meaning itís bound for China.
Thereís not much to see here, not even Oreo. Yep, the Galaxy A7 (2018) is still chewing Android 7.1 Nougat. If youíre curious, you can look at 3D renders to see how the new 18:9 screen will affect the design. And yes, it will have a Bixby button (well, Bixby 2.0 for what thatís worth).
Via (in Dutch)
Related