Samsung Galaxy A90 5G hands-on review
IFA 2019
GSMArena team, 06 Sept 2019.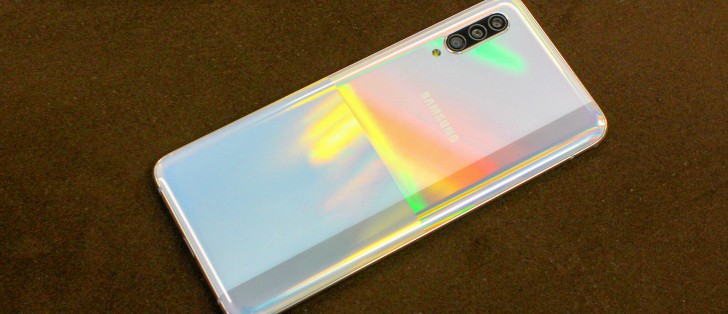 Design
Expectedly, there's virtually no difference between the Galaxy A70 and A90 in terms of design. Since the screen measures 6.7" in diagonal, it's easy to assume that it's unwieldy, to say the least. It's one of the biggest Galaxies around so users will small hands will struggle.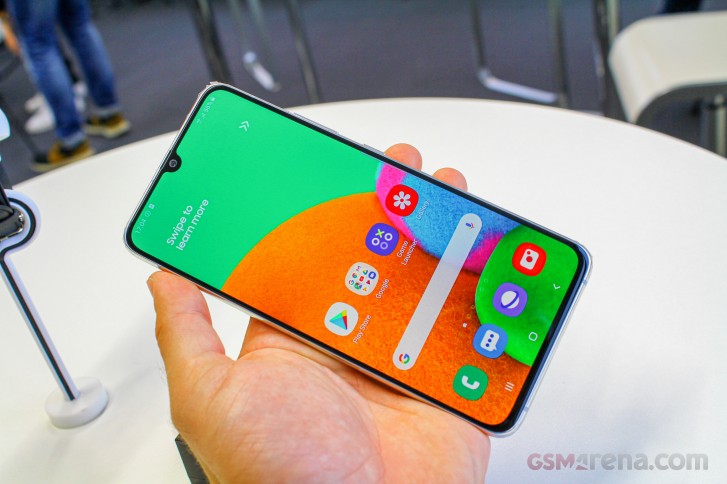 The curved back and the thin side bezels do help with the overall handling while the top and the bottom bezels are considerably slim too. It does give the impression of a high-end smartphone when looking at it from the front.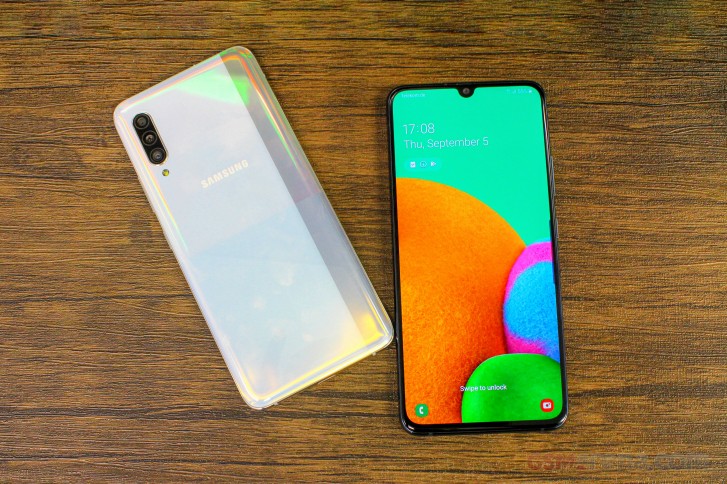 Interestingly, the Galaxy A90 uses glass for its back instead of plastic like its cheaper sibling, the Galaxy A70. The glass panel features geometric patterns giving it a more distinct look and the available colors are Black and White. The patterns themselves do look a lot different from what we've seen before.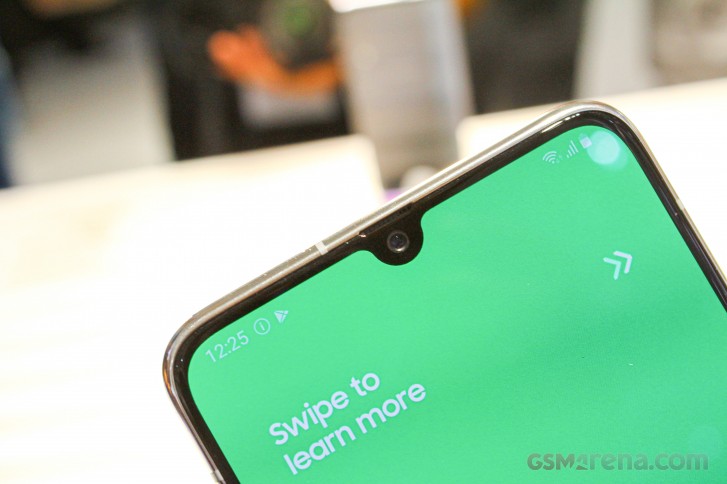 The glass back is also a home to the triple-camera setup tucked away in the upper-left corner. It's vertically stacked but the bump isn't as prominent as one would expect. Perhaps it's because the Galaxy A90's chassis is 0.5mm thicker than the A70's making the camera bulge less prominent.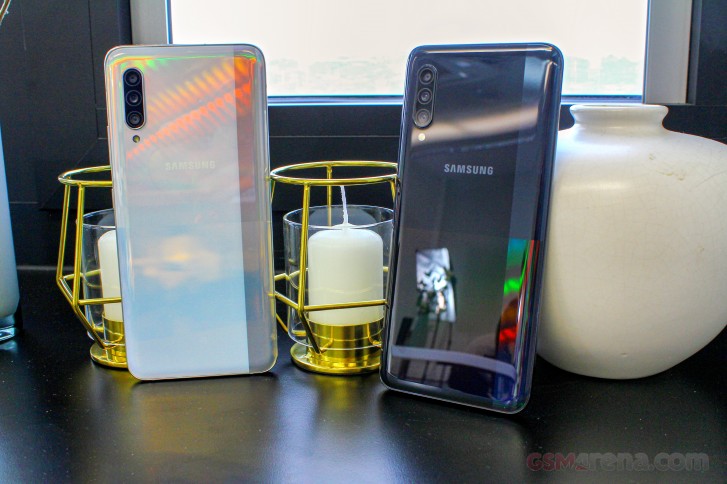 Unfortunately, we don't have any information regarding the device's frame but since Samsung didn't say anything specific about it, we'd assume it's plastic.
Keep them away from water
If you had big hands you and saw how bright it is you wouldn't be saying that
The gorilla glass protection is better. Both phones don't have an IP rating after owning both A90 5G and A71 at the same time. I had the A71 water damaged without even getting it near water I went to a samsung store to argue because they didn...