Samsung Galaxy A9 (2016) review: A-lister
A-lister
GSMArena team, 19 February, 2016.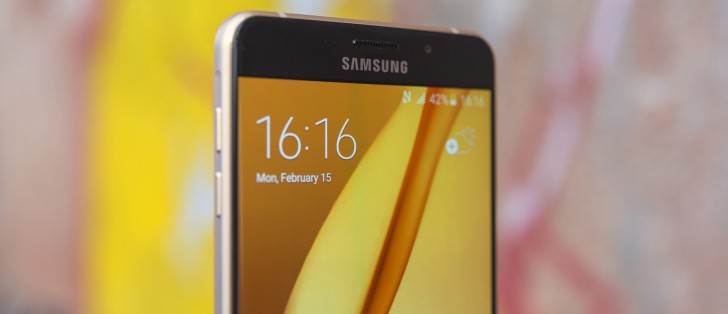 User interface
The Samsung Galaxy A9 (2016) runs a TouchWiz-skinned Android 5.1.1 Lollipop. The company just updated the S6 flagship to 6.0 Marshmallow, but the A9 will have to wait for this update.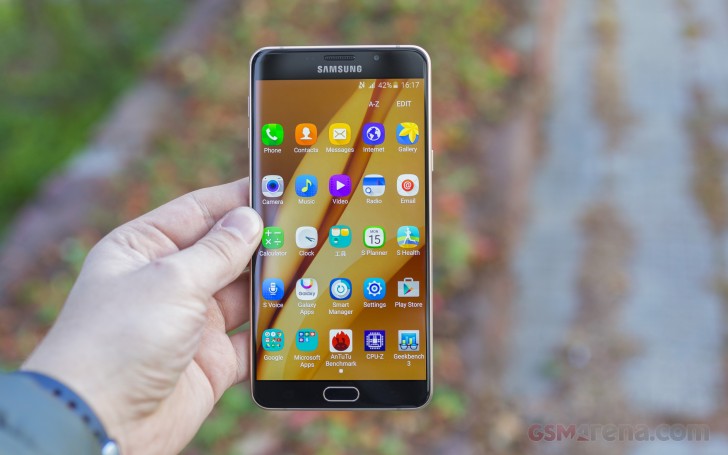 The fingerprint reader used on the A9 (and other 2016 A-series phones) is the same as the one on the Galaxy S6 and Note5. It recognizes a finger in under a second. All it takes to unlock the phone is to press the Home key and leave your finger for a moment longer while the fingerprint reader does its thing.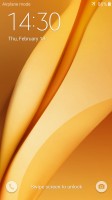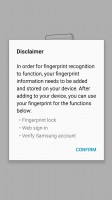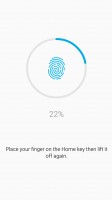 The lockscreen • fingerprint protection
Size aside, the homescreen is perfectly identical to the TouchWiz home of other Samsung phones. Even the number of columns is the same - 5 icons on a row, same as the A7.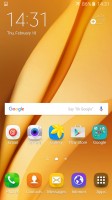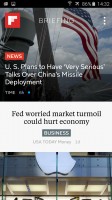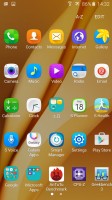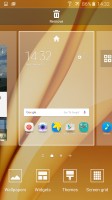 Homescreen • Briefing • App drawer • Homescreen settings
The Notification area is pretty busy by default. It starts with a scrollable line of quick toggles on top, then a brightness slider, then the S Finder and Quick connect buttons. You can hide them from the Edit option, which also lets you re-arrange the quick toggles.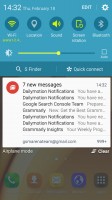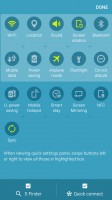 Notification area • Modifying the notification area
The Galaxy A9 (2016) user interface is fully themeable. We only got three themes pre-installed, but the Theme store has many more to download.
Split-screen multitasking is supported on the A9 and the 6" screen was born to do it. Even at half a screen, apps get plenty of room (Material design likes a lot of padding though). As always, only supported apps can work in split-screen, but Samsung's implementation is the most widely supported. Floating app windows are not available, though.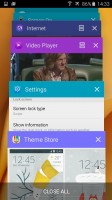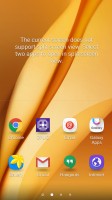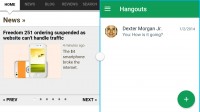 App switcher • Launching split-screen mode • Split-screen mode
The Samsung Galaxy A9 (2016) comes with a fairly average amount of pre-loaded apps, so we can't explain where all the storage went. The phone starts with 32GB, but a whole quarter of that (7.5GB) is left to the system. That's close to double what the 16GB A5 and A7 lost.
It seems to use up its battery power very quickly or am I doing something wrong
Why it doesnt have notification light 😭😭😭
Plz know This phon battery life?