All Samsung Galaxy Note10+ units will have 5G, 12GB RAM and at least 512GB storage in China
Peter, 18 July 2019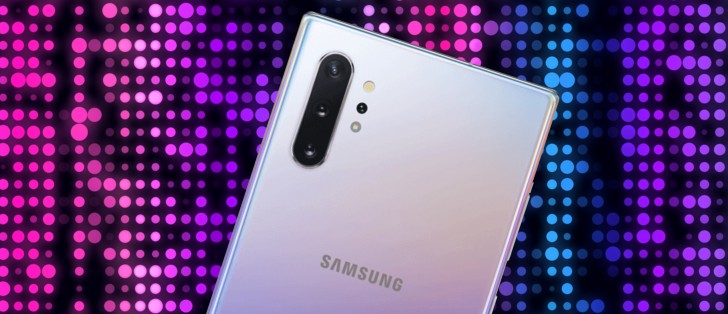 The Samsung Galaxy Note10 will be unveiled early next month and thanks to leaks, we already know what to expect. Reliable leakster @IceUniverse has reported the memory configurations for the Chinese market as well as summarized the upgrades over the Galaxy S10 family.
The premium Galaxy Note10+ will be fully kitted out – it will come only in 5G flavor with 12GB of RAM and a minimum of 512GB storage. There will probably be a 1TB version (it's not clear whether the Note10+ will have a microSD slot or not, which will play a big role in how many people buy the 1TB model).
The vanilla Galaxy Note10 will be a 4G phone with 8GB of RAM and 256GB storage. We expect to see some versions with more storage, perhaps more RAM too.
Note that the competition in the Chinese market is quite fierce, so local versions of phones often get more RAM and storage than their global counterparts. For example, the Note10+ will start at 256GB and 8GB of RAM and it will have a 4G version as well. The Note10 base storage will be 128GB.
The Galaxy Note10 is Samsung's H2 flagship upgrade. The camera will see essentially no upgrades over the S10 phones.
Performance will be boosted by switching to faster storage – UFS 2.1 to UFS 3.0. In terms of chipset, Exynos-powered phones will use the faster Exynos 9825 chip, but we've seen reports that the Snapdragon 855 models will not upgrade to the Plus.
Charging speeds will be improved to 45W on the Galaxy Note10+ and 25W on the vanilla Note10 (up from 15W on the LTE members of the S10 family).
Related
Anonymous
22 Jul 2019
niV
Apple's approach: IPads are our semi pro mobile devices so we are going to put the best hardware we can in them so that people can work from them. Samsung approach: PeoPle don'T wOrk from tAblEts , instEAd let's Load our phOnes with aLL the...
Anonymous
21 Jul 2019
3@f
Yes, back in 2007.
Anonymous
20 Jul 2019
I8m
Yes? Duh? Just because you don't doesn't make that universal or excuse them charging more while removing useful and needed things for zero legit reason except greed.
Popular articles
Popular devices
Electric Vehicles