Samsung Galaxy Note8 sports the best screen DisplayMate has ever tested
Ricky, 28 August 2017
There's no doubt that Samsung can make some of the best display panels on the market. After all, Samsung makes its own TVs and even supplies panels to other TV manufacturers.
With that much display experience and research under its belt, Samsung is well equipped to push the limits of its own smartphone displays so much so that Samsung keeps outdoing its other smartphones on DisplayMate's tests.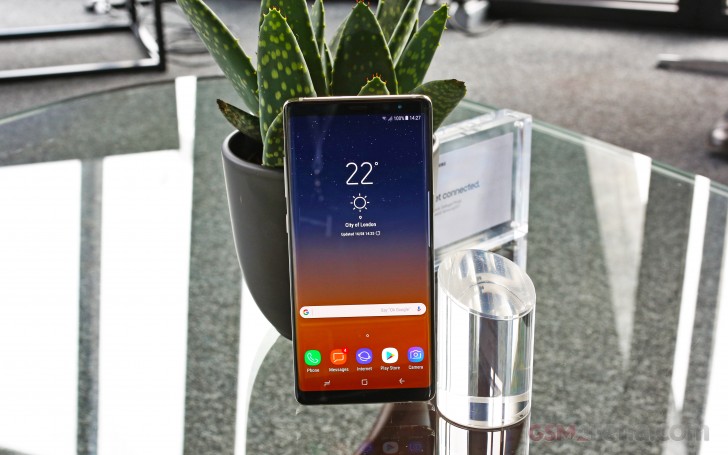 For reference, the Samsung Galaxy S8 also scored an A+ on DisplayMate's tests (the Galaxy S7 and S7edge have won the same title in the past),and the Galaxy Note8 has beat the S8's excellent score. For starters, the Note8 gets 22% higher peak brightness than the Galaxy S8, reaching past 1,200 nits, which is very impressive. Of course, the Note8 gets the same HDR certifications that the S8 got.
Other highlights include: Full 100% color gamut used on 4K TVs certified by the UHD alliance. Larger native color gamut with deeper reds. 112% DCI-P3 and 141% of sRGB. Samsung offers an extensive choice of color calibrations and fine-tuning of the display's color balance.
If you'd like to dig into the Galaxy S8's full display test results from DisplayMate, check out the Source link below. With these results, we're excited to put the Galaxy Note8's display through our testing process for the full review. Stay tuned for that!
Related
They buy from Sharp and AUO for high end models, LG panels for low end models.
Popular articles
Popular devices