Samsung Galaxy Note 5 to feature a USB Type-C port
11 June, 2015

Right on schedule to counter Sony's choice to steer clear of the emerging USB Type-C trend for the time being, reports have surfaced stating that Samsung is to implement the new interface in the upcoming Galaxy Note 5. It's worth noting that it will support USB 3.1, which may have become synonymous with the Type-C designation, but is in fact a distinct standard.
The obvious convenience of the reversible plug aside, having USB 3.1 Type-C on your phone means transfer speeds up to 10Gbps with compatible devices. The pair of standards also brings support for 1.5A and 3A currents for improved power delivery.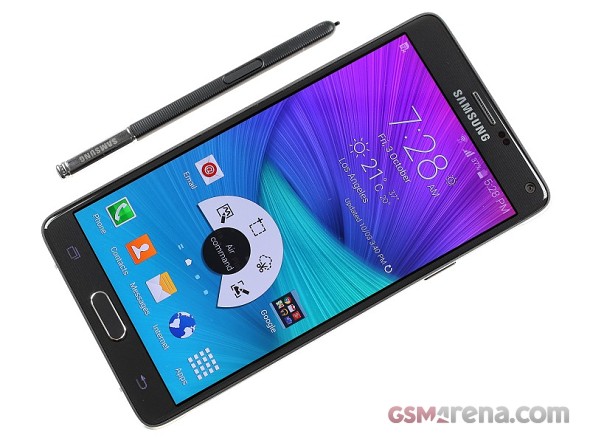 Industry insiders have also revealed additional key specs of the future high-end phablet. Screen size will be increased to 5.89 inches, though the rumored jump to 4K resolution is not going to happen, the sources claim. The increase in display diagonal comes with a decrease in thickness, and the new model is tipped to be 7.9mm thick, compared to the current Galaxy Note 4's 8.5mm profile.
Battery capacity has been quoted at 4,100mAh, a significant upgrade over the 3,220mAh of the existing model. A further improved version of the S-pen stylus will make it to the Note 5, though it's unlikely someone has expected that a headline feature of the lineup would be retired. Android 5.1.1 is the OS version the phone in development is currently running.
So far the consensus is that the smartphone will be powered by an Exynos 7422 chip, a modified version of the 7420 found in the current Galaxy S6. The speedy UFS 2.0 memory of the flagship will also be carried over to the larger model.
The Samsung Galaxy Note 5 is more than likely going to become official at the IFA in Berlin this September. Plausible as all of the above may seem, there's plenty of time for things to change.
Related