Samsung Galaxy Note 5 will have 4GB of RAM, benchmark reveals
Vlad, 24 July, 2015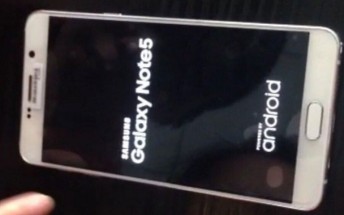 As we get closer to the Samsung Galaxy Note 5's rumored launch date of August 13, more and more details about it are starting to surface. Just recently we saw it smiling for the camera in some live images, and we've had our fair share of renders originating at case makers too.
Now through a benchmark run it's been revealed that at least one version of the phone will come with 4GB of RAM. The Samsung SM-N920V was put through the paces of Geekbench, and it was caught with that amount of memory on board.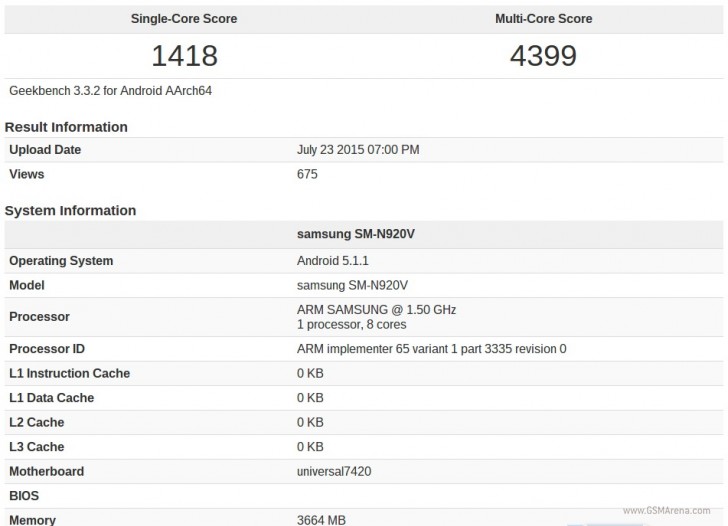 This is going to be Verizon's version of the top of the line smartphone. For now it's unclear if different carrier iterations will get different amounts of RAM.
The benchmark also reveals that the board used is "7420", which could imply that the Note 5 will sport the same chipset as the Galaxy S6 duo, namely Samsung's own Exynos 7420. However, the upcoming phablet has so far been rumored to come with the Exynos 7422, a similar solution to the 7420, but one that has the modem on the same chip. Keep in mind that the board for both may simply be called the same, so this might still happen.
Finally, Geekbench tells us that current Note 5 prototypes are running Android 5.1.1 Lollipop, which is no surprise really, since this is the latest version of Google's operating system at the moment.
Related
i want samsung galaxy Note 10 and i want 10GB of RAM ok
Exactly Samsung... Only samsung want own phone spec higher, bigger,screen larger... other phone.. But all somthing make customer annoy with it. I dont like.. I think many customer need many application on Apple store, Camera on I phone..
Same boring design as the first note,no stereo speakers?