Samsung Galaxy S10 early US sales are higher than the S9's
Michail, 18 April 2019
While the current buzz is around Samsung's soon to be released Galaxy Fold, it's the Galaxy S10 that's counted on to bring in the sales and it appears the series is doing quite well. According to Counterpoint Research, combined sales of the S10, S10+, and S10e during the first week in the US are 16% higher than S9 and S9 Plus were during the same time last year. This was expected given the addition of a third phone to the line this year and shows that consumers still prefer to have a more affordable option.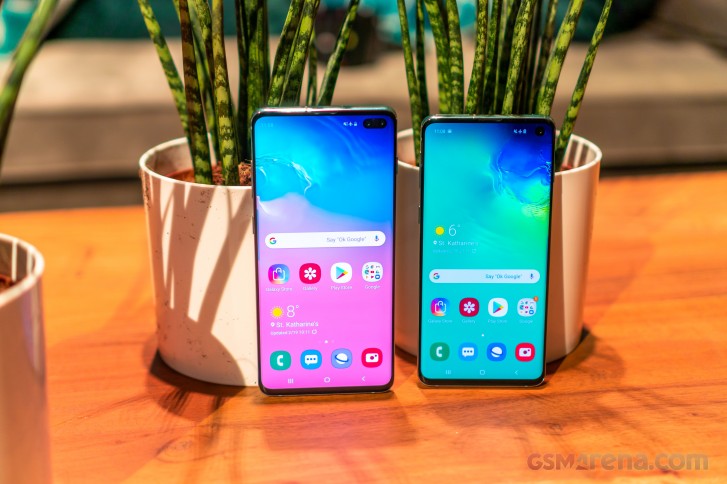 The sales data actually revealed that the S10e was the weakest selling device out of the trio but the additional S10e sales helped the S10 family outsell the previous generation. The Galaxy S10+ is the most desired member of the trio, accounting for 50% of the sales volume.
According to analysts, Samsung is aiming to reach 40+ million sales of its S10 line and Counterpoint believes the company is on track to do so thanks to the strong initial sales, which surpassed its past two flagships.
Related
Ah, that makes sense. Maybe it can be used as something for computers as well
Some people like me prefer the S10e NOT just because it's the most affordable or it's physically smaller. Some of us prefer a FLATSCREEN flagship.