Samsung Galaxy S21 FE 5G hands-on review
Hristo Zlatanov, 07 January 2022.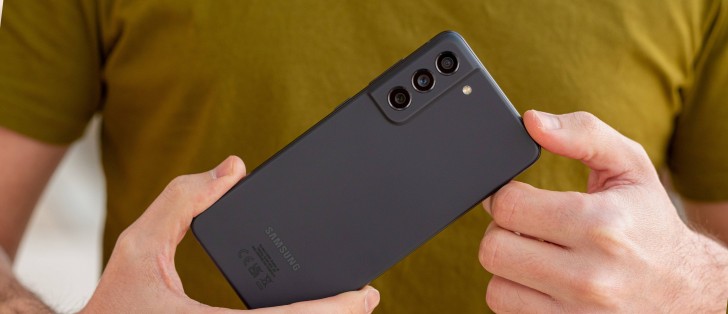 Android 12 with OneUI 4
The Samsung Galaxy S21 FE is the first Galaxy we meet running on the Android 12 with OneUI 4 out of the box. You cannot really see anything of Android as OneUI completely overhauls its interface.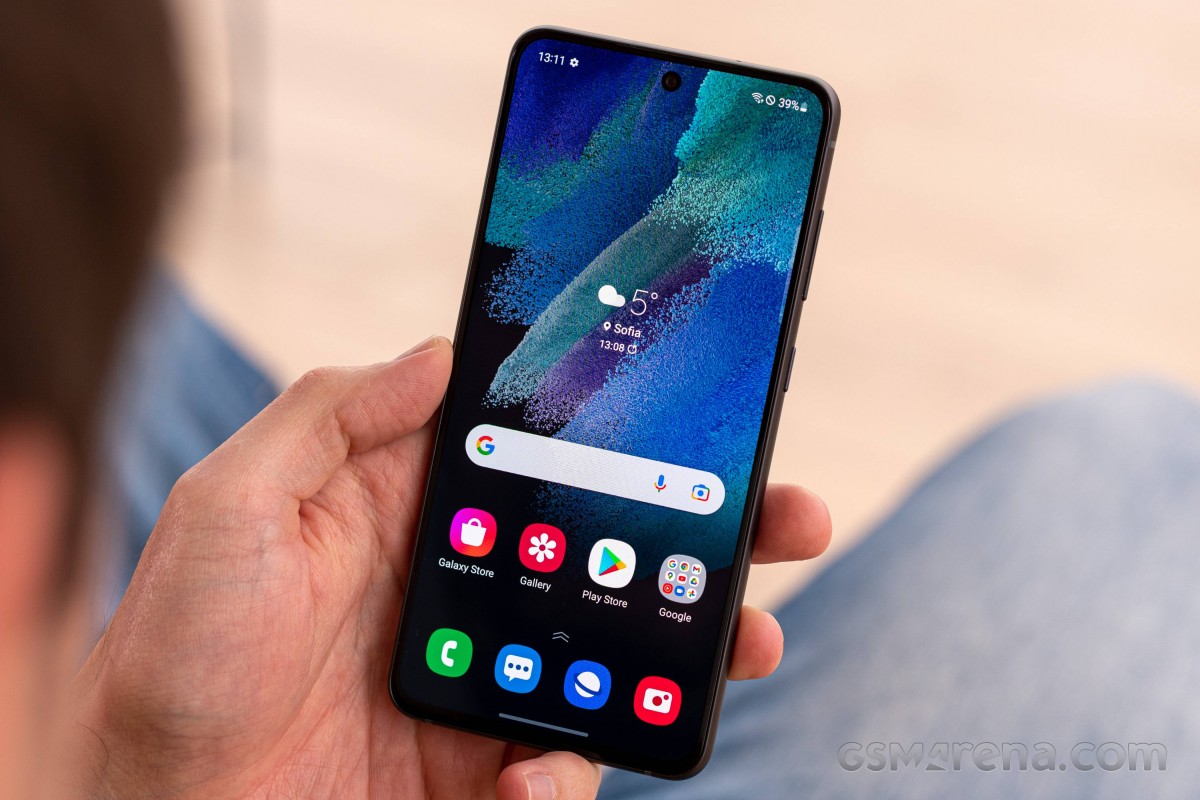 The OneUI 4 looks even cleaner than v.3.x, but its logic remains the same - there are homescreen, widgets, notification center, task switcher and an app drawer.
Samsung has brought new Color Palettes - these change the accent colors of the entire UI - icons, menus, buttons and even the backgrounds. Like Windows and its Accent colors.
There are also new widgets with rich customization options and new emojis and GIFs available on the keyboard.
Improved privacy is also part of OneUI 4 with a new privacy dashboard with new controls and new ways for monitoring permissions.
Camera
The Galaxy S21 FE has four seemingly identical cameras to the Galaxy S20 FE. There are three cameras on the back - a 12MP primary, a 12MP ultrawide, and an 8MP 3x telephoto - and one selfie camera - a 32MP shooter.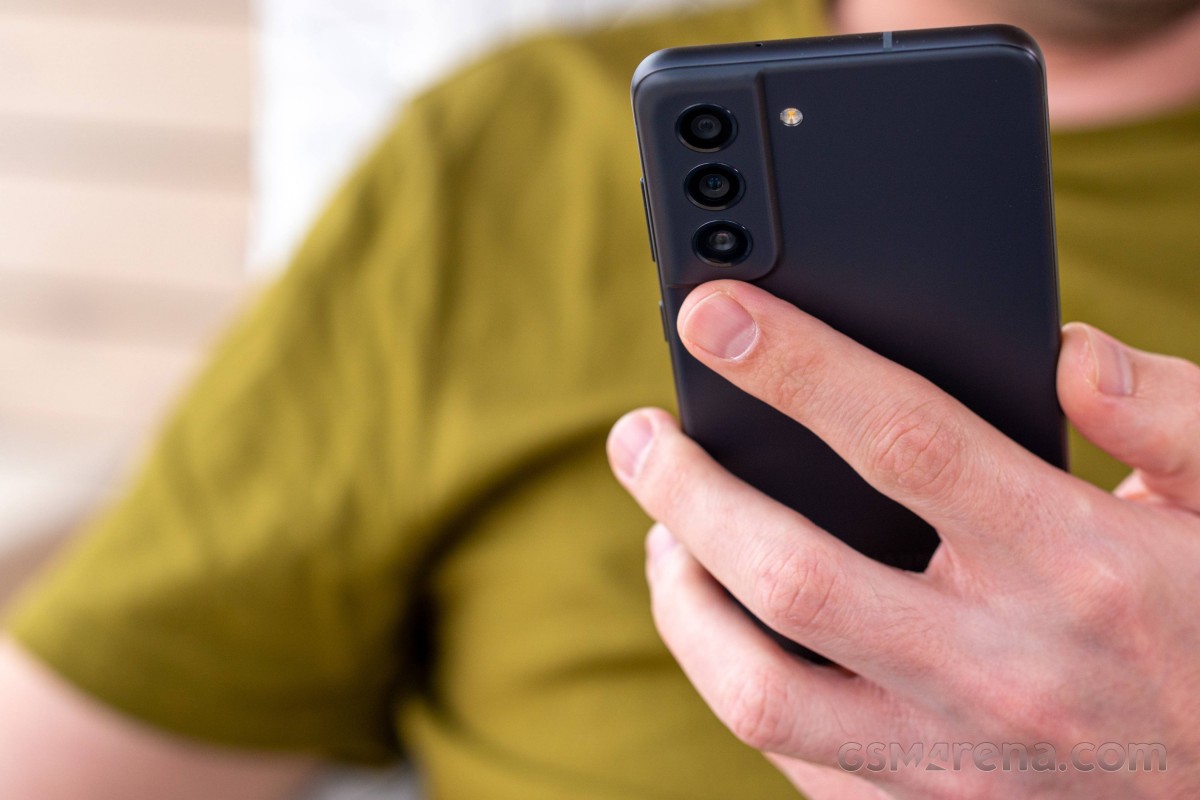 The camera app is the same you'd find on every Samsung phone these days. Swiping left and right will switch between all available modes, and there's an option to re-arrange or remove some of the modes from the viewfinder. Vertical swipes in either direction will switch between front and rear cameras.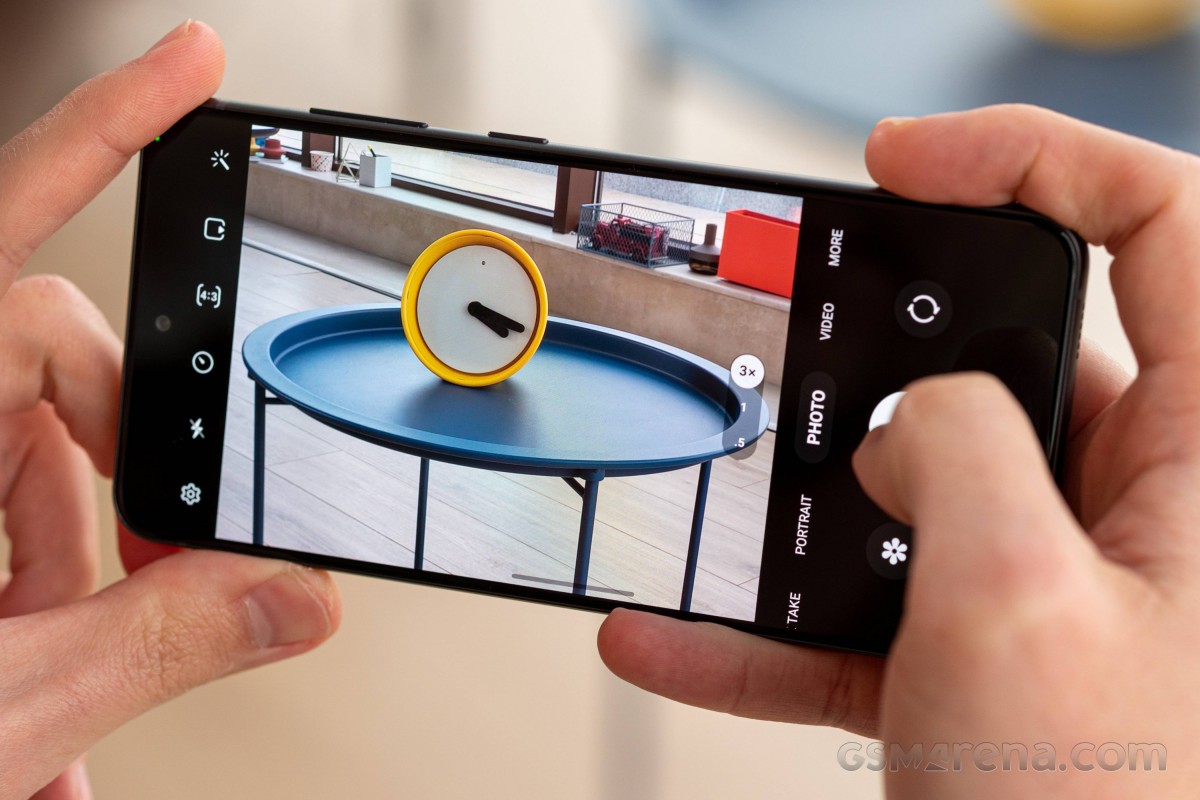 We've shot some samples with the cameras, but we won't comment on their quality just yet. We will keep the final judgment for our complete review that's coming next week.
First impressions
The Galaxy S21 FE is hitting the stores next week with a starting price of €750. It's not cheap, not by a long shot, but it's not exactly flagship territory either.
And we liked the S21 FE a lot - it has indeed managed to combine some of the best Galaxy S21 features in a premium handset with flagship features and reasonable pricing.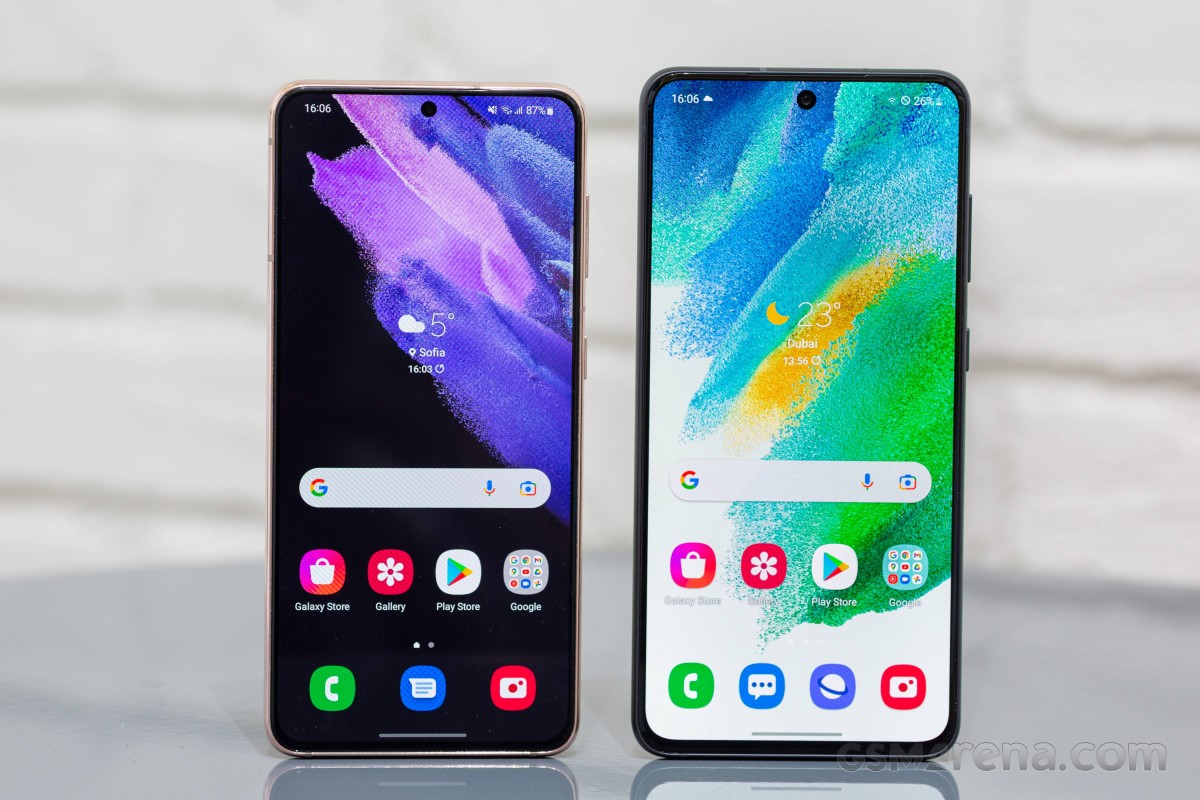 Galaxy S21 next to the Galaxy S21 FE
We wished for Samsung to have enabled dynamic refresh rate for even better battery performance - something that's available on other Dynamic AMOLED 2X panels, but not here. And we would have appreciated larger camera sensors or at least autofocus for the selfie (available on all S21s but FE) or the ultrawide camera (as on the S21 Ultra). But we guess these are features the fans will get with the S22 FE next year, hopefully.
So, this concludes our impression of our first encounter with the Galaxy S21 FE 5G. Honestly, we are left with some mixed feelings about the current market's prospects of this phone. It's not a straight-up level-up for existing S20 FE owners, but it sure seems like a premium handset with flagship features and reasonable pricing. It does bring several upgrades over the FE, but they are all rather incremental. Price-wise, it's not really that competitive as the S21 5G is already selling for a lower price. And finally, there is the Galaxy S22 launch is just around the corner. The Galaxy S21 FE really does need to rise to the occasion to earn a place of its own even in Samsung's own portfolio.
Stay tuned for our complete review coming next week.
yeah I have tested like 5 different chargers and cables, and seems like the problem has gotten even worse in one UI4, it says remove charger immediately because of moisture which is a total joke
Feels like a hardware problem then. If you tested another cable /charger and still got this message error, it feels like your phone must be returned while it's still on warranty.