Samsung Galaxy S23 Ultra gets subjected to another durability test
Vlad, 09 February 2023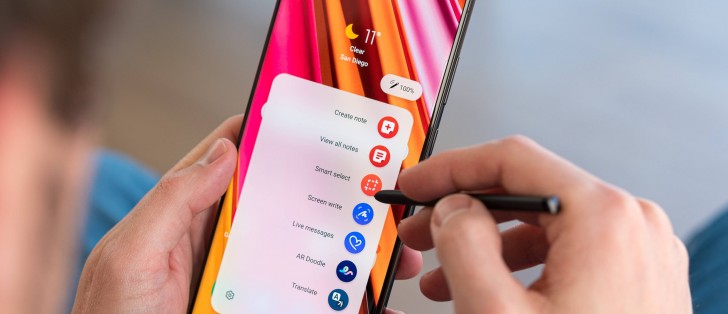 Mere hours ago, we brought you a video 'durability test' of the Samsung Galaxy S23 Ultra, and here we are now back again with another video... another 'durability test' video, that is. Don't worry, we haven't gone insane - it's not the same video. This one is from the veteran of smartphone durability testing, Zack from JerryRigEverything.
He's the one who practically invented this format, so here's his take on Samsung's latest and greatest, and how well it can withstand various stresses.
In case you couldn't watch for whatever reason, we'll try to sum up the video's main points for you here - obvious spoiler alert ahead! Everything starts with the glass scratch test as usual, and it's level 6 on the Mohs hardness scale where you start seeing marks, while at level 7 there are deeper grooves.
The sides are metal as you'd expect, as are the buttons. The screen takes an open flame for about a minute, and in the bend test there's absolutely no problem, regardless of which side you try to bend it from.
If you're interested in the Galaxy S23 Ultra, hang tight as our review is currently in the oven and will be fully baked very soon!
Related
Since the Moto Brick
27 Aug 2023
g@J
JRE videos are insane, but AWESOME!!! Do some research, he's a Cool Dude
Anonymous
11 Feb 2023
Lax
These tests have to be one of the most stupid thing ever made. Who the hell will do that to a phone after paying 1200 euros for it ?
The burned owner of the phone must be happy to use his phone in heaven :)
Popular articles
Popular devices
Electric Vehicles